MEDITECH is committed to supporting our customers, partners, and staff through these demanding times. Check back often for our latest updates and strategies related to the COVID-19 pandemic, and learn how our customers are supporting their patients, staff, and community. MEDITECH customers can access our latest Guidance Documents from our Client Services COVID-19 Resource page.
Announcements
Leveraging MEDITECH's EHR During the COVID-19 Pandemic
Leverage your EHR to help screen, isolate, treat, monitor, and report on patients with suspected or confirmed cases of COVID-19, as well as the guidance and services that MEDITECH provides.
Learn How
Over 3 Million Minutes
Healthcare organizations have used MEDITECH's Virtual Visits to provide their patients with over 3 million minutes of virtual care since the start of the COVID-19 pandemic—March 15th - December 31st.
Customer Experiences
Healthcare organizations across the world are undertaking new strategies to improve safety for clinicians and patients, as well as prevent further spread of COVID-19. Many MEDITECH customers have gone above and beyond during this crisis, to innovate and improve upon care delivery processes for their communities. Here are some of their stories.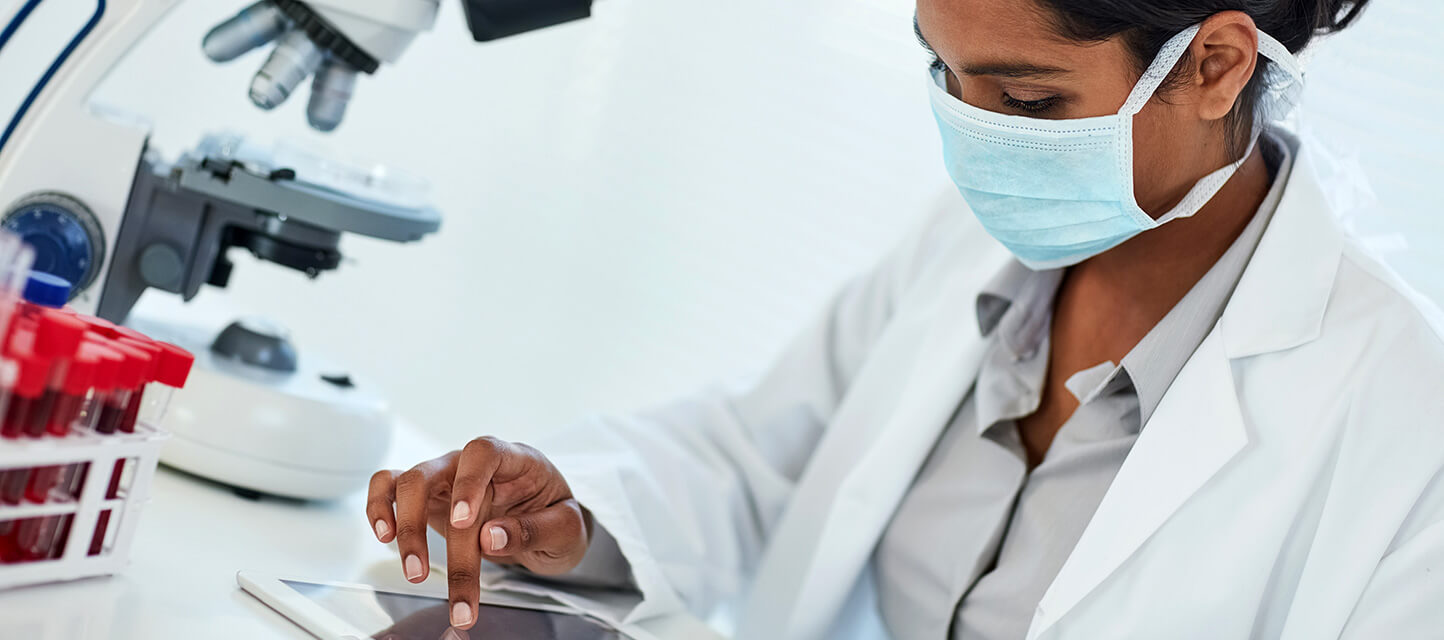 MEDITECH Customers in the News
Combatting the COVID-19 Pandemic
COVID-19 is altering life across the world and directly impacting healthcare systems in an unprecedented manner. MEDITECH has been engaged and monitoring this situation for several weeks, working with our customers and staff to address this situation in a spirit of optimism and partnership.
Our internal COVID-19 Team has set up best practices to ensure efficient communication and disseminate guidance documents and decision support to our customers. That work is ongoing and additional steps will continue to be taken in support of customers and our MEDITECH team members. We have approached this unique situation by assessing data capture, COVID-19 screening specific templates, the use of sophisticated Status Boards, Surveillance, Patient Registries, and Business and Clinical Analytics dashboards and data extraction feeds. Equally important are the communication vehicles of secure messaging within the EHR, interoperability, and the electronic integration of critical patient monitor data.
Perhaps our biggest project has been the deployment of Virtual Visit capability integrated into our EHR. This enables MEDITECH healthcare systems to manage the growing volume of patients seeking clinical assessment, while helping to soothe fears of further spread or overwhelming care facilities. We will do whatever is needed to help serve the goal of every provider organization during this challenging time, which is to ensure that patients who are in need receive care as quickly and safely as possible.
We will continue to update our website and customer portal with new findings, frequently asked questions, and news from customers on how they are managing and adjusting to these rapidly changing conditions. We are working in partnership with MUSE and participating in COVID-19 EHR discussion groups, as well as creating a series of MEDITECH-driven, virtual Call-to-Action seminars to help us all stay connected as a community.
Communication and support for each other are the bedrock principles for our company. Being agile and responsive to the needs of customers, the healthcare industry, and our staff is the priority. We salute the frontline healthcare workforce across the globe, which is working tirelessly and selflessly to combat this pandemic. 
MEDITECH is committed to supporting our customers, partners, and staff through these demanding times. We are optimistic that the situation will improve in the near future, if we all do our part. Please check back for more updates in the coming days.