WHAT'S YOUR STORY?
Join our community of customer leaders
The MEDITECH community is mighty, and each of our customers is unique. We learn so much from our partnerships with healthcare organizations — and we want to share their achievements with the rest of the world!
Get the stories about real practitioners, real patients, and real results that will help you on your clinical transformation journey. And share the hard work you are doing to help inspire others, by getting in touch with us. We will help you to get the word out through one of our communication channels.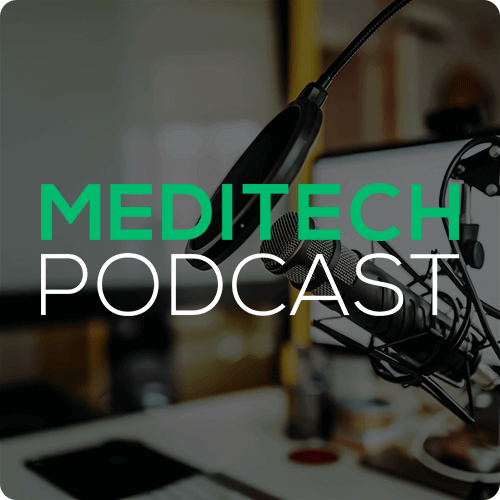 Supporting Mental Health
"It doesn't matter what your diagnosis is, you are a human being first. How do we support you, provide treatment with you, and really empower you?"
Sanaz Riahi, RN, PhD, VP
Ontario Shores Centre for Mental Health Sciences
Prioritizing Patient Safety & Equity
"Better care often exists in islands, little points of light that are only available to people who are in the location of an innovative practice. The challenge is how to make that true for everyone."
Jennifer Zelmer, PhD
President and CEO of Healthcare Excellence Canada
NEWS ARTICLES AND PRESS RELEASES
Recognize successes, large and small
Good healthcare strategies don't have to be complicated or expensive to be impactful. Read our news articles and press releases to learn how MEDITECH customers (of all types and sizes) are investing in more innovative technologies and processes.
"MEDITECH is a longtime partner of HCA Healthcare , and we are excited to continue working together through their next-generation software capabilities designed to better support our hospital teams and continue to improve care."
— Marty Paslick, CIO, HCA Healthcare
CASE STUDIES
Use data to tell the whole story
Our Case Studies use data to illustrate how our customers are making the journey from healthcare challenges to solution execution to real results. Learn what approaches your peers are taking, and how they can help inform new strategies at your organization.
SOCIAL MEDIA
Nurture social connections
Some of our most important communities (especially during the pandemic) use technology to transcend physical and geographical boundaries. Social media has made it possible for healthcare leaders everywhere to exchange new ideas and information - and even make connections that we wouldn't have access to anywhere else.
Thank you to my friends at Meditech!

— Julia Hanigsberg (@Hanigsberg) November 23, 2021
BLOG
Access unique perspectives
The award-winning MEDITECH Blog provides a space for industry leaders to share their perspectives on delivering better care through clinical transformation. Readers can curate the content based on their own specialty and interests.
Make sure to check out how Google and MEDITECH are charting a new course in digital healthcare.
MEDITECH EVENTS
Move forward together
Virtual, hybrid, and in-person events are bringing inspiration (as well as greater flexibility) to our customers across the world. By connecting as leaders, practitioners, and informaticists at the human level, we can join forces to discover the best solutions to our shared challenges.
Don't forget to add these upcoming 2022 events to your calendar!
Stories like these are what make healthcare work.
Tell us what you've done, and together we can amplify those successes.