Built in, for better outcomes.
Keep a close eye on patients' conditions, whether they're outside or inside your organization. Patient Registries and Surveillance work in tandem to identify patients who may need your attention.
Pre-loaded content includes standard displays, rules, and algorithms to help you monitor and manage common conditions, HACs, and quality measures. Use it as is, tailor it to meet your patients' needs, or create your own.
Cast a Wide Net for Your Patient Populations
Actionable Patient Registries integrate with Telehealth for patient-reported values
Condition registries (diabetes, COPD, hypertension, and several other conditions)
Health maintenance registries
Event registries (Recent ED Visit, Pre-Visit Planning, and more)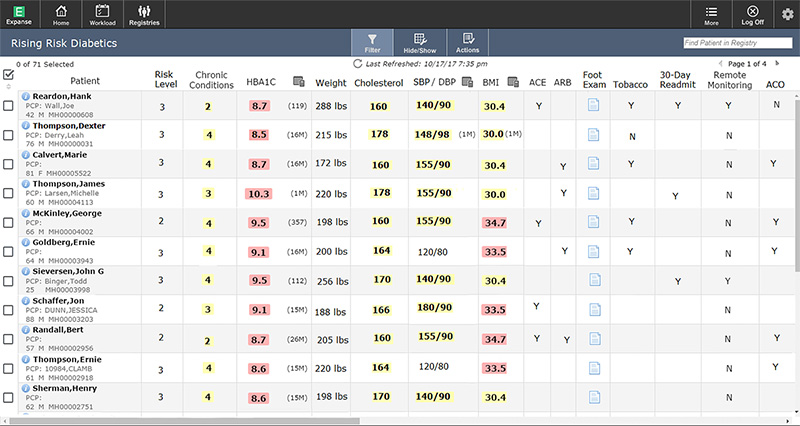 Ensure Patients Receive the Right Care at the Right Time
Surveillance identifies at-risk patients, monitors their care, and guides the care team. Standard Content includes:
Actionable Status Boards

Quality Measures
Conditions (VAP, Sepsis, etc.)
Consults
Preventive Measures

Action lists, including orders, documentation, and notifications
Quality Watchlists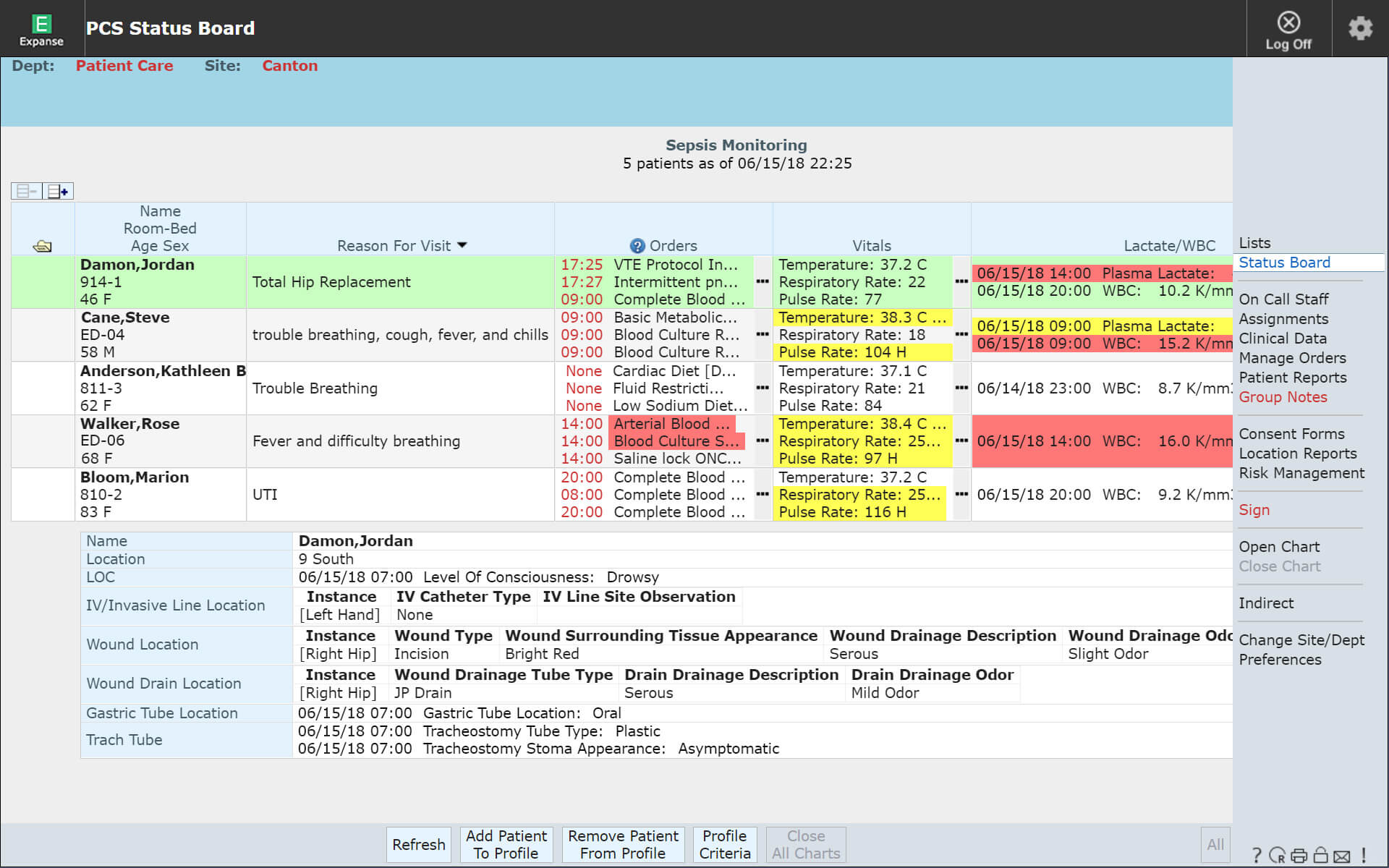 Excellence included.
Advance clinical decision-making from day one. Our multidisciplinary Standard Content is evidence- and expert-based. Plus, it's coordinated with best practice workflows, for safer patient care from the start.
Care-full collaborations.
MEDITECH has joined forces with the best knowledge vendors in the industry to simplify CDS acquisition. The results? You get their content embedded in Expanse's clinical workflows.





Evolving to meet physicians' needs.
"These tools aren't meant to replace physicians," said Bryan Bagdasian, MD, physician informaticist. He explains how MEDITECH's CDSi augments care processes for providers, in this Facebook Live video with Janet Desroche, AVP, Client Services Division.
Discover the benefits of integrating pharmacogenomic clinical decision support directly into your Expanse EHR.