Video duration: 1 min. 06 sec.
---
What it means to traverse the healthcare landscape.
Healthcare is always moving and changing. Traverse is an interoperability solution that keeps clinicians and patients connected, no matter where the flow takes them.
Video duration: 2 min. 54 sec.
---
Beth Israel Lahey Health connects with One Touch
CIO Jeannette Currie talks about Beth Israel Lahey Health's interoperability strategy with Expanse, and how their information sharing improves the patient and physician experience. Additionally, check out our case study highlighting how MEDITECH's One Touch keeps their clinicians and patients connected.
Interoperability in three acts.
With Traverse, you can coordinate care in your community with:
One View
Share Clinical Data
---
Patient Summaries
Referral Notes
Discharge Summaries
One Touch
Record Access
---
Secure EHR-to-EHR link
Embedded directly into clinical workflow
NO searching, NO signing on
One Step
Exchange Orders and Results with acute hospitals
---
Receive orders from clinicians throughout your community
Results link back to the originating order
Patient Record Smart Searches
Interoperability is free-flowing information.
Neither geographical boundaries nor healthcare organization affiliation should hinder a clinician's access to patient records. That's why, with Traverse, we extend interoperability efforts beyond local affiliations and regional HIEs to all connected practitioners using CommonWell Health Alliance®. And to extend this reach even further, CommonWell Health Alliance provides the opportunity to connect with Carequality, supporting the exchange of member records with all major EHR vendors. To learn more about how MEDITECH is leveraging CommonWell to help our customers move forward with interoperability using FHIR technology, watch our AVP of Marketing Christine Parent's most recent interview with CommonWell TV.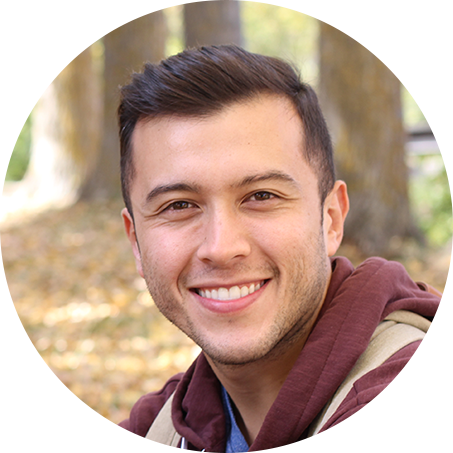 Why does this matter? Consider Brent.
Brent is playing hockey and blacks out after hitting his head on the ice. He is admitted to a local emergency department. Since both the ED and Brent's PCP connect to the CommonWell network, his care team can:
Access Brent's medical history, including medications, problems, and allergies.
Review past treatment and test results from within their workflow, so they immediately know how best to address his symptoms.
Since Brent's PCP has access to his complete medical record, all information about this health episode will be at the physician's fingertips when Brent returns for a check-up.
Interoperability improves the patient experience.
Patients want the freedom to choose their own specialist, the convenience of an easily accessible medical history, and the ability to engage with providers regularly. But high quality care requires more than just a strong specialist. It requires real-time patient information to make informed care decisions. From local and regional connections to enrollment in nationwide data exchange services, Traverse works with our PGHD solutions to keep patients and their records connected.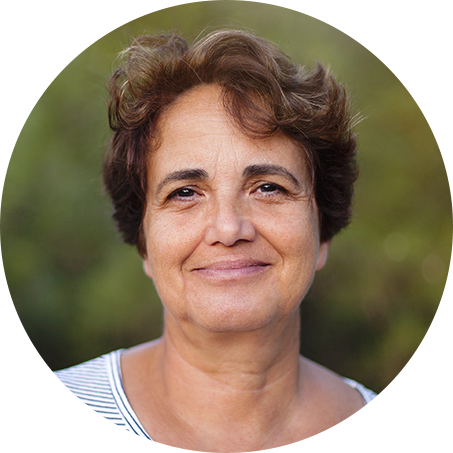 Consider Diane, a 55-year-old CHF patient, who requests a referral to a local cardiologist her friend recommended. MEDITECH's Expanse EHR provides:
Freedom
Diane's PCP and specialist share information through the local health information exchange (HIE), including her medication list, problem list, and visit notes.
Convenience
Diane doesn't have to recall all her medical details or have tests duplicated.
Engagement
Diane's PCP can monitor weight and blood pressure readings that Diane enters using the MHealth Mobile app. She'll intervene if she detects potential risks, such as rapid weight gain attributed to fluid retention.
Interoperability is efficient for clinicians.
Timely treatment requires timely information, especially in the ED, where it can prove life saving.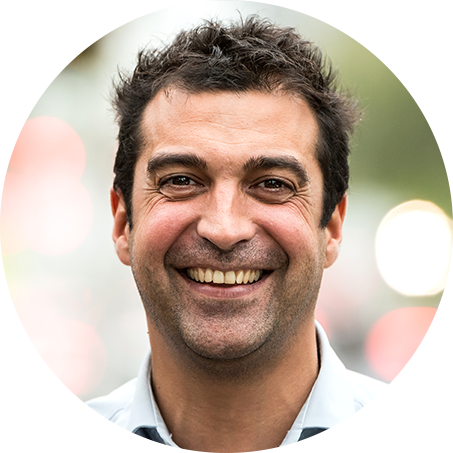 Take Carlos. Carlos is rendered unconscious following a motor vehicle accident and is life flighted to a Level II trauma center. With only his driver's license available and no prior record of care, physicians normally would be unaware that Carlos is diabetic and is allergic to iodine. But with Traverse, they can:
Review Carlos' information in other systems through MEDITECH's secure One Touch EHR-to-EHR connection embedded in their workflow; no need to search for the patient or sign onto another system.
Quickly access Carlos' external medical information through a medical summary widget embedded in the clinician's workflow.
Navigate a personalized view of outside medical summaries.
Select medications, allergies, problems, and immunizations to add to the patient's record in Expanse.
Through Traverse, interoperability speaks up for Carlos by sharing his complete story with clinicians, when he is unable to do so himself.
Interoperability is simply better care, made easier.
Hear from Dr. Harris as well as representatives from the Valley Hospital and Signature Healthcare as they share how they're using MEDITECH Traverse to improve care delivery.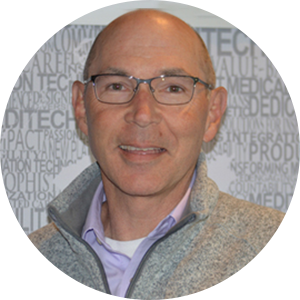 "Being able to see where patients have been, what their experience was, what their plans were, what tests they were supposed to have...within our own system is really beneficial."
Dr. Louis Harris, CMIO, Citizens Memorial
FHIR® APIs expand consumer access on iPhone®
MEDITECH is giving consumers access to their health data through Health Records on iPhone.
Using FHIR standard APIs, the Health app connects to MEDITECH's patient portal and pulls forward new data as soon as it's available.
Information is aggregated across multiple participating organizations and combined with PGHD, to provide consumers with one convenient record that:
Includes key data elements, such as allergies, medications, vitals, lab results, conditions, procedures, and immunizations.
Helps fill information gaps for providers who aren't familiar with the patient, or who aren't connected through interoperability.
Supports secure and convenient access using the same credentials as the patient portal.
Interoperability is happening today.
Interoperability isn't some far-away goal; with Traverse, MEDITECH users are delivering interoperable, efficient, safe care to patients right now. For example, Union Hospital of Cecil County is connecting to both the Maryland (CRISP) and Delaware (DHIN) HIEs, and producing meaningful results for clinicians, including:
Saving physicians from one hour of unnecessary paperwork per day.
Delivering pertinent patient information to users at a glance, through care alerts.
Embedding HIE portal access into clinical workflows, for a real-time view of any patient's regional data.
More effective clinical communication through secure messaging.
Comparing readmission rates with other organizations and setting achievable goals using real-time analytics.
Quicker, more informed decision-making on patient transfers.
APIs and vendor collaboration play a vital role in fueling innovation, increasing EHR value, and laying the groundwork for better healthcare by ensuring data can be shared appropriately regardless of where patients receive care. MEDITECH Greenfield is expanding to include two new collaborative environments:
The Greenfield Alliance is for partner organizations with proven, successful, and interoperable products which are aligned with MEDITECH and our solutions.
The Greenfield Workspace is an open app development environment where MEDITECH Expanse customers and third-party developers can create mobile apps using RESTful FHIR APIs.
Download our San Luis Valley Health Regional Medical Center success story to learn how CommonWell Health Alliance® is helping our customers bridge gaps in care.