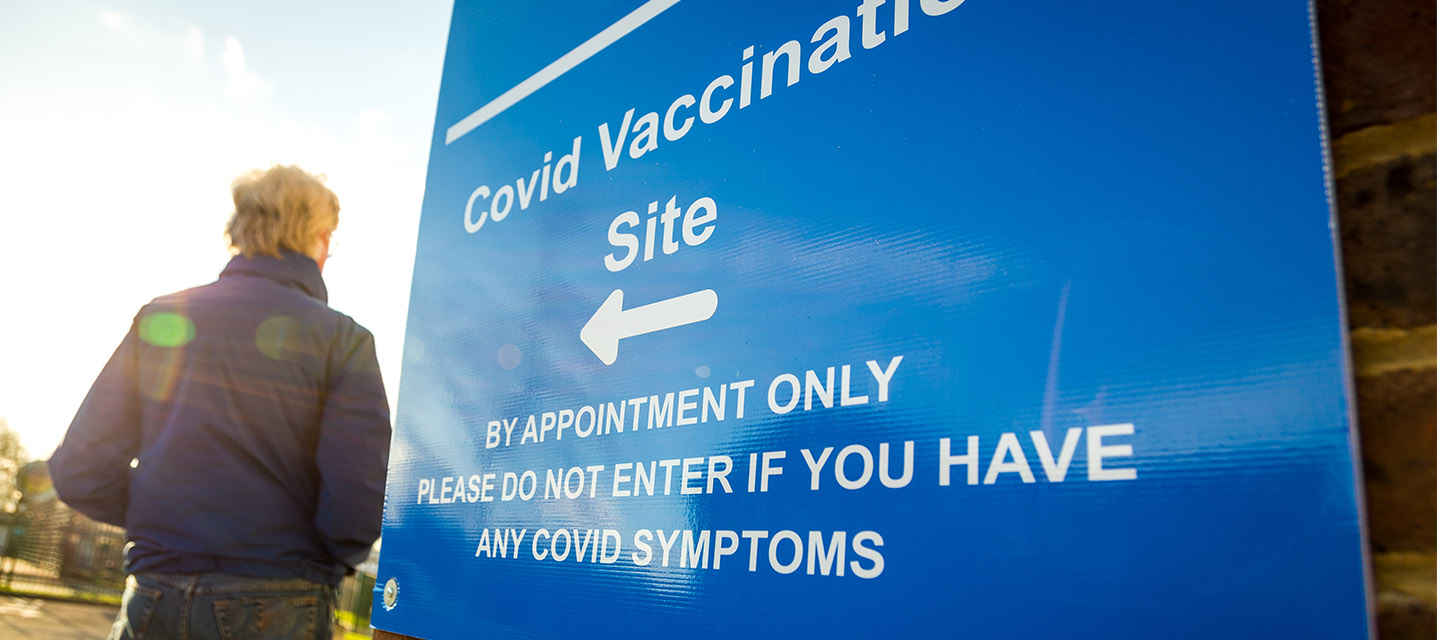 Customers significantly reduce COVID-19 vaccine documentation time with MEDITECH's Quick Vaccination solution
Smoother processes ease burden on staff and prevent errors in COVID-19 vaccine distribution and documentation.
In January, MEDITECH introduced its Quick Vaccination solution, which helps healthcare organizations more efficiently distribute the COVID-19 vaccine at high-volume locations, including pop-up inoculation sites. Today, customers are seeing the results, by leveraging defaults of key vaccine and administration data to significantly reduce the time it takes to order and administer vaccines across all MEDITECH platforms.
St. Luke's Health System (Duluth, MN) went LIVE with MEDITECH's Expanse Quick Vaccination solution in February. Prior to deployment it took St. Luke's staff approximately two minutes to place the vaccine order and document the administration. But now, all vaccine information automatically defaults in, dropping their ordering and administration time to 10-15 seconds. St. Luke's can now move patients through the vaccination process more efficiently and ease the burden on their staff. 
"For vaccinators, the workflow of documenting is almost as fast as the process of administering the shot itself," said Clark Averill, Director of Information Technology, St. Luke's Health System. "The process is much quicker and eliminates the potential for data entry errors."
Graham Health System (Canton, IL) saw similar results when it launched their solution on March 1st, immediately cutting their documentation time in half. Previously, pharmacists were using a list from Registration to access each account and add the correct vaccine order the day before the clinic. They would document on the Medication Administration Record at the time of vaccination and had to manually type in the account number to verify the patient since they did not use bar coded wristbands in the pop-up clinic. Now, medications are automatically acknowledged since the vaccine and lot number for that day automatically default into the system. 
 "Using the Quick Vaccination solution, our Pharmacy staff was able to have their time back to focus on inpatients and I did not have to message them each time a patient account was missing a vaccine order or if it had the incorrect vaccine order," states Amber Elrod RN BSN, Clinical Analyst. "This is a much smoother process which is really quite helpful when documenting several hundred vaccines a day."
 MEDITECH is also reducing administrative overhead for scheduling vaccinations, offering new eligibility questionnaires to enable patients to self schedule their own vaccinations through the Patient and Consumer Health Portal. Onboarding tools are also available for patients who do not currently  have a medical record number.