mobility for physicians
Get to your EHR, wherever you are.
No physician wants to take extra work home with them at the end of the day, but they do sometimes need access to important messages, notifications, results, and other workload items outside of the office. Expanse Now provides that access, with the speed, mobility, and convenience they've come to expect from their other mobile apps. Available for both Android and iOS smartphones, Expanse Now lets physicians securely access their Expanse EHR wherever they are, using intuitive mobile device conventions. Now they can remotely manage routine tasks without the need to connect to the full EHR from a desktop or laptop, effectively communicating and coordinating care from the palm of their hands.

Video duration: 1 min. 05 sec.
---
With Expanse Now, physicians can:
View their own workload items, and items of providers for whom they are covering
Receive notifications of new workload items
View patient result notifications
View patient demographics, allergies, medications, and problems
Review relevant patient clinical data
Manage prescription refill requests
View and return patient calls
Compose, update messages/tasks
Mark items as read/unread.
mobility for nurses
A point of care solution that fits in your pocket.
Sometimes a workstation on wheels is too cumbersome and disruptive for the situation. MEDITECH's Expanse Point of Care software complements the mobile capabilities of our Patient Care System, giving you the flexibility to perform the most common interventions whenever and wherever they're needed through a smartphone-like device.
Patient Data and Chart Views
View real-time patient data or launch into patient charts to see historical data, such as:
Current and historical medications
Detailed allergies/adverse drug reactions
Recent orders and results
Problem lists.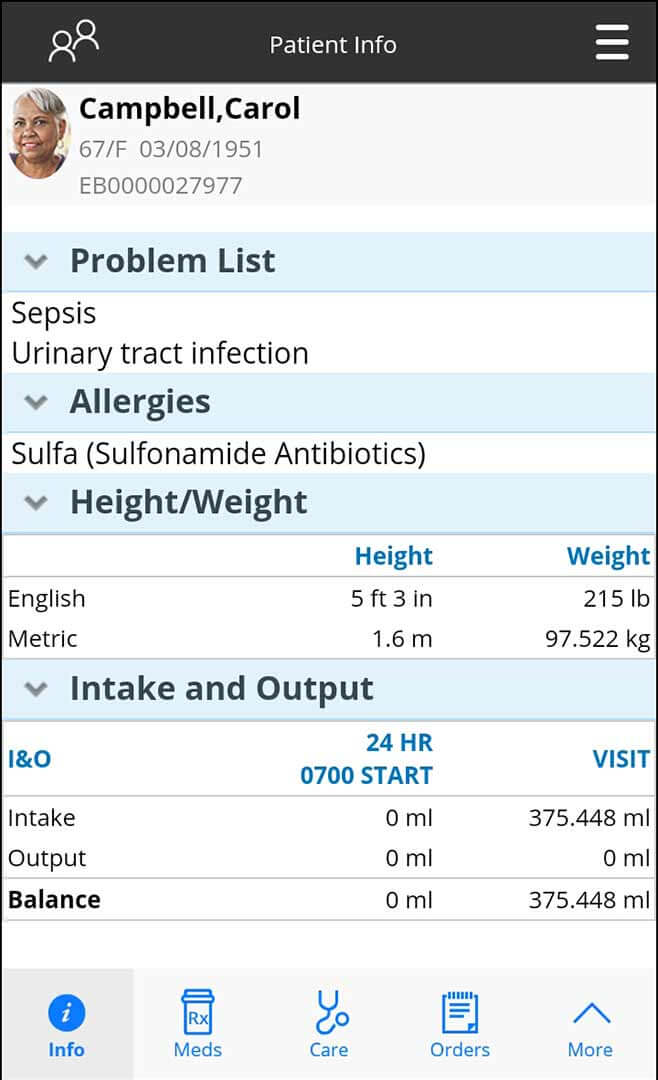 Medication Administration
Embedded Medication Administration Record and Bedside Verification components let clinicians:
Scan, acknowledge, review, administer, and co-sign medications
Document medication assessments and reassessments
View and override medication conflicts and renewal warnings
Display the protocol and taper schedule.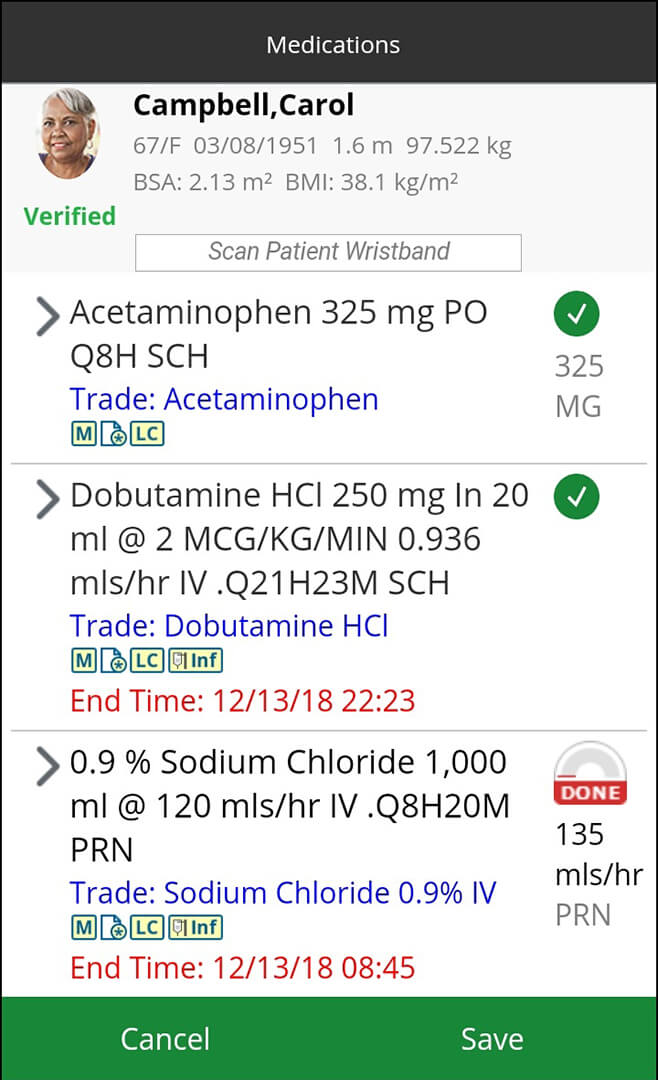 Worklists
Prioritize and sort summaries of due and overdue interventions and administrations. Other features help clinicians to:
Enhance patient safety through mobile barcode scanning
Receive real-time updates of patient information
Access the patient's chart from the worklist.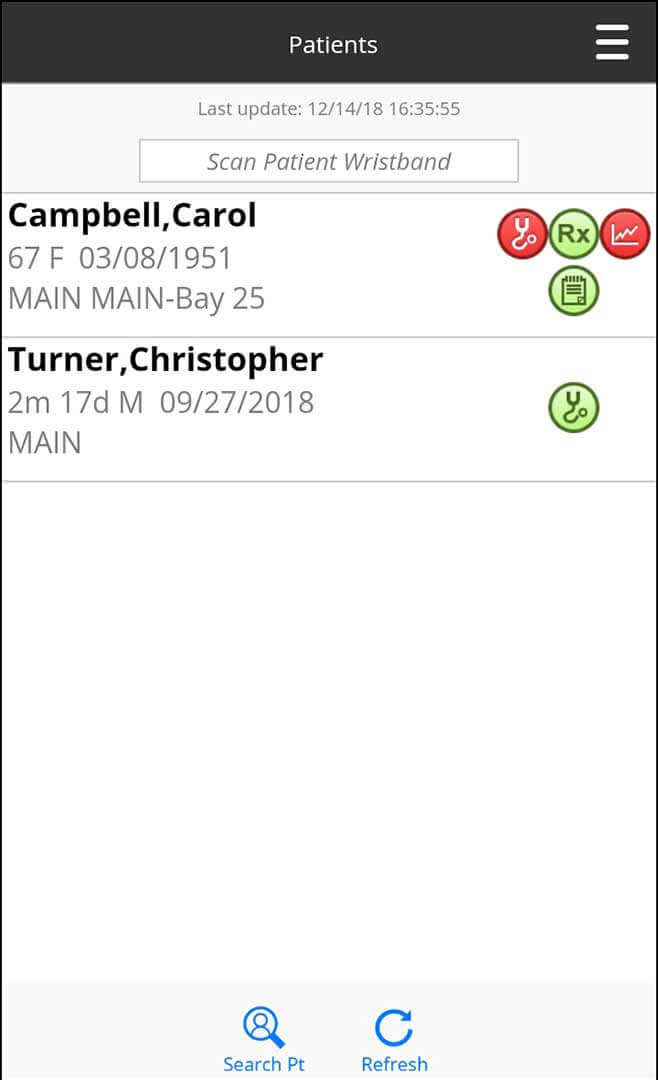 Interventions
Immediately access intuitive documentation capabilities, to:
Add, document, and edit interventions and assessments
Receive immediate notification of due and overdue interventions
Recall data on assessments
Initiate rules-based logic.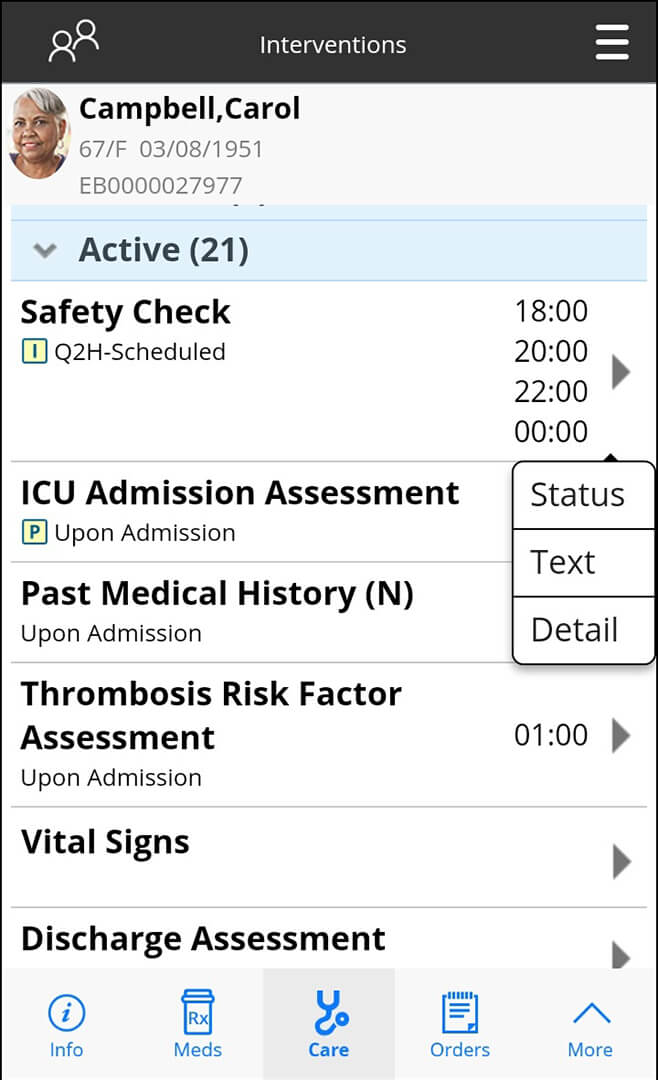 mobility for home care providers
Home Care, to go.
Access your home care schedules from any smartphone, document on the fly, and view patient details with MEDITECH Expanse. Home care staff can use common mobile device conventions to dial phone numbers and launch maps, for even greater efficiency.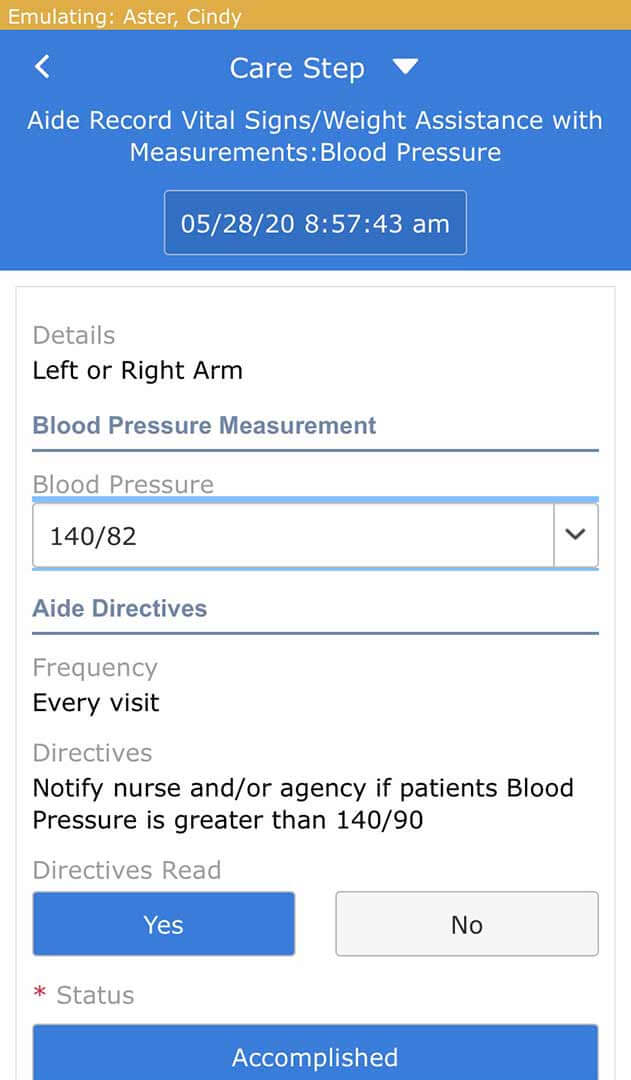 Video duration: 2 min. 14 sec.
---
Transform how you deliver care.
Hear from six providers about how Expanse has improved mobility, and changed their lives — at work and at home.
"I do mostly outpatient practice, using a mobile device for pretty much everything I do. I like the layout: it's appealing to the eye; it makes sense. Interacting with a touch screen definitely just seems to make it more natural in terms of documentation."
Jeffrey Schleich, MD, Family Practice Physician
FHN Memorial Hospital (Freeport, IL)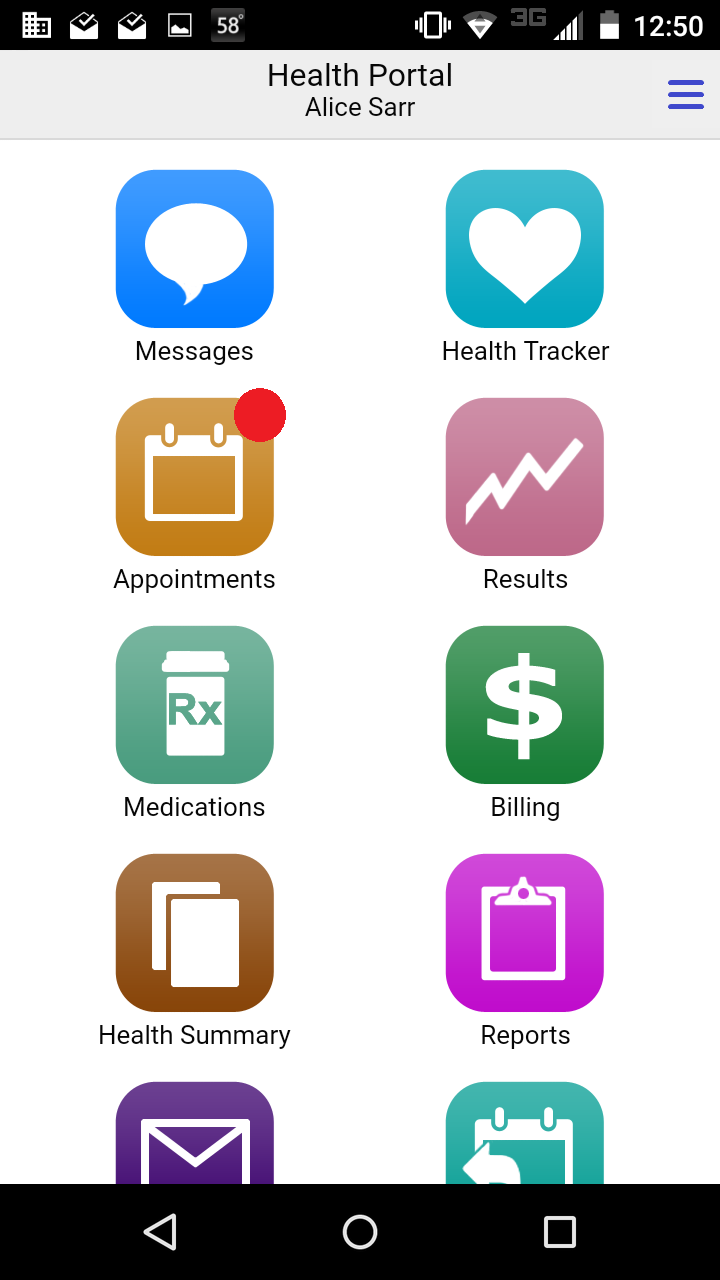 Make patient engagement more accessible.
Encourage patients to take an active role in their own healthcare, wherever they roam. Our MHealth app gives patients direct access to the MEDITECH patient portal via a smartphone or tablet.
MHealth App
View records
Book appointments
Renew prescriptions
Message providers
Complete questionnaires
Pay bills
Attend virtual visits
Share PGHD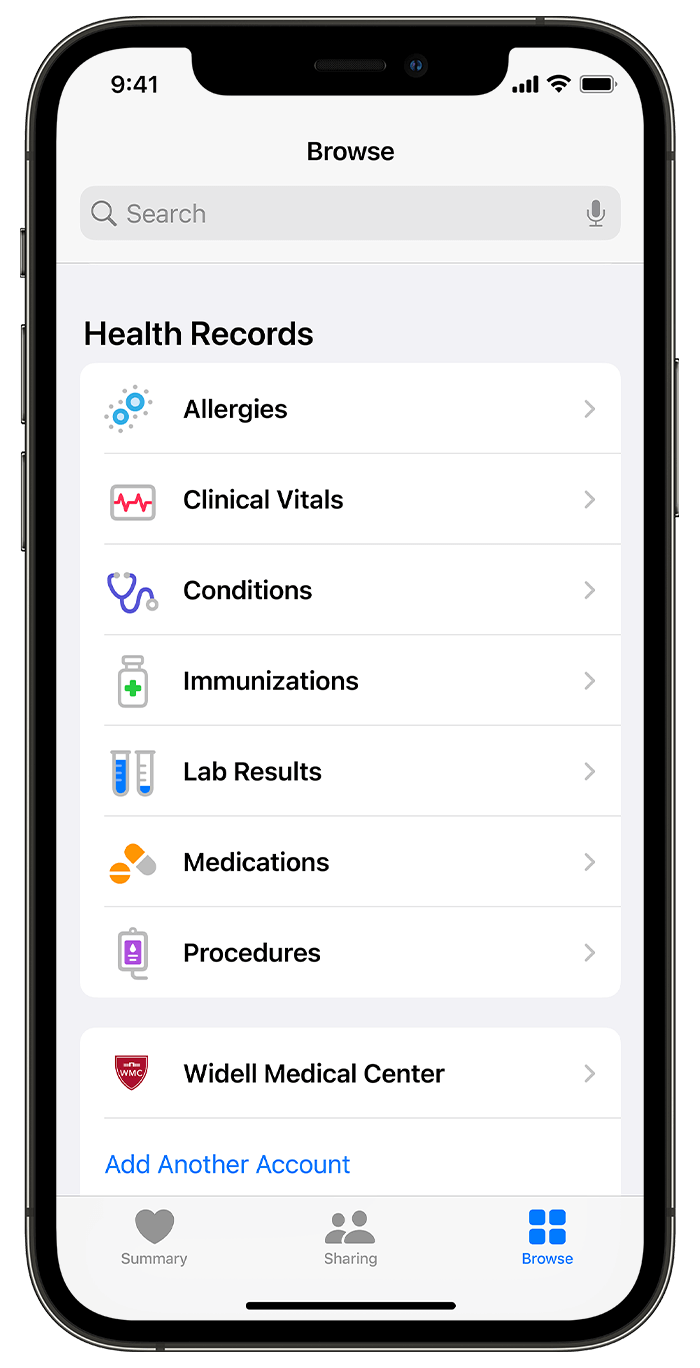 Health Records on iPhone®
The patient portal also syncs with Health Records on iPhone®, so consumers can access their health data, aggregated with information from other supporting EHRs, through the Health app. Patients can choose to securely share certain health data from the Health app with participating provider organizations for more informed and coordinated care.
Patients can view the following:
Allergies
Lab results
Medications
Procedures
Conditions
Clinical Vitals
Sharing data from the Health app with providers
Providers can view data that patients have chosen to share from the Health app, including activity data, heart data, cycle tracking data, heart health notifications, lab results, and falls.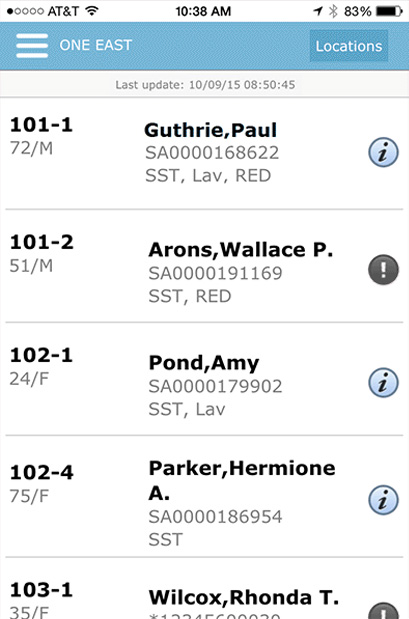 Learn how the mobility, user-centered workflow, and integration of Expanse was what Princeton Community Hospital needed to advance patient care across all of their facilities.