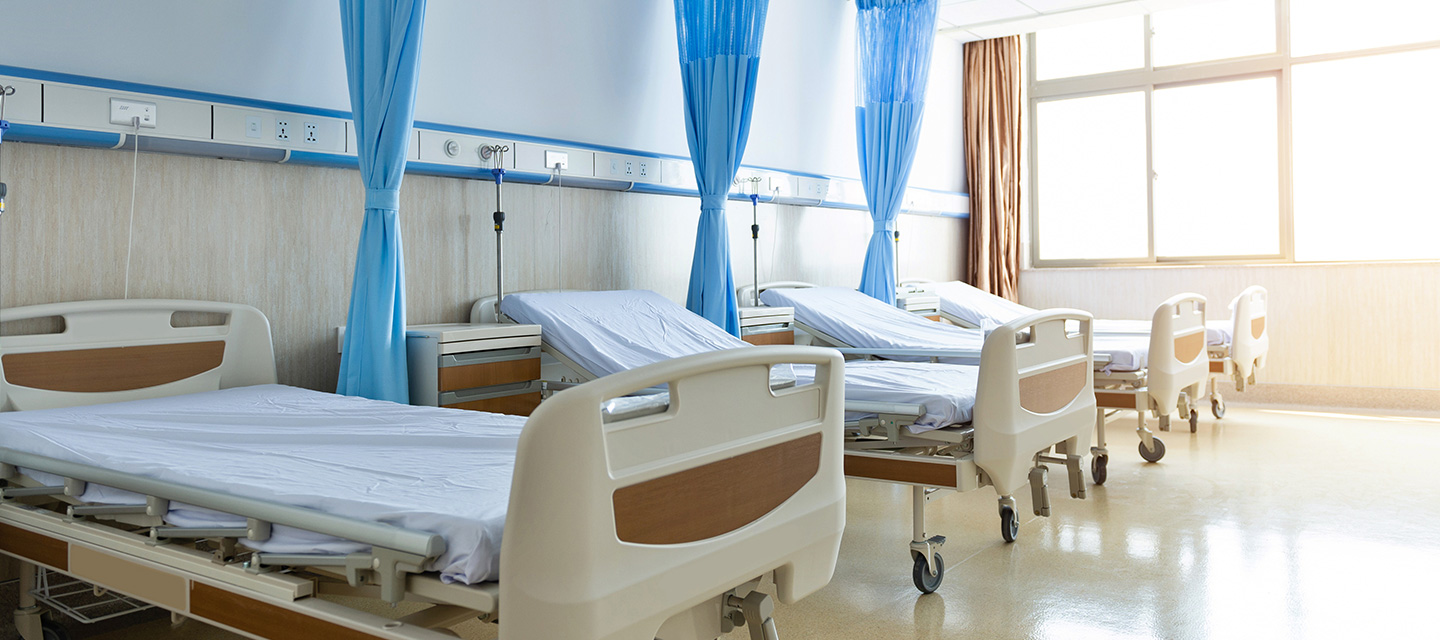 Healthcare Organizations Take Steps to Increase Patient Capacity During COVID-19
MEDITECH customers are taking innovative steps to expand their patient capacity as we move through the COVID-19 pandemic.
Many healthcare organizations nationwide are reorganizing and reallocating their resources as we move through the COVID-19 pandemic. By undertaking strategies for accommodating a large influx of patients, hospitals are working hard to maintain standards of safe care while minimizing the risks of community spread.
Here are some of the MEDITECH customers that are taking innovative steps to expand their patient capacity: 
Holyoke Medical Center (Holyoke, MA) opened two new areas within the facility, specifically to combat COVID-19. The first accepts patients with flu-like symptoms outside of the normal hospital building, while patients that test positive for COVID-19 are transferred to a specially outfitted floor for battling outbreaks. This area is equipped with seven isolation rooms, negative pressure rooms and a separate nursing unit. Holyoke adopted similar procedures during the 2014 Ebola outbreak. 
Beth Israel Deaconess Medical Center (Boston, MA) has added a combined 28 surge beds to existing PACU units of its three community hospitals. BID-Needham has extended its ED to treat potential COVID-19 patients within an "Alternative Treatment Area," while BID-Plymouth has implemented an isolation tent outside of the main building. A collaborative effort with New England Baptist Hospital has enabled BIDMC to transfer non-COVID patients there, helping the organization to maintain valuable hospital capacity and promote patient throughput. In addition, telemedicine stations have been deployed within BIDMC's EDs to allow providers to evaluate on-site patients from outside their rooms, protecting staff and preserving protective equipment. Since the beginning of the outbreak, all ED providers across the BID network have had facility access to all network community hospitals, enabling them to be deployed to the area of greatest need.
Augusta Health (Fishersville, VA) implemented an ambitious surge plan that was initially developed to address high volumes of patients during flu season, and expanded its capacity by 50 percent. Augusta realigned staff, assigning certain specialties to care for COVID-19 patients, and created a "Medical Force" to be activated during surge. The hospital's first floor is now a negative pressure zone, and 11 negative pressure rooms have been added to the ED. They now have 50 isolation rooms at the hospital and are reengineering the Rehab Unit, the Post Anesthesia Care Unit, and Endoscopy Unit to house patients as needed. Patients exhibiting respiratory symptoms are directed to a nearby COVID-19 Assessment Center, while patients with other urgent care issues are sent to alternative locations. 
Sinai Health System (Chicago, IL) is expanding the ICU capacity of its Chicago sites (Mount Sinai Hospital and Holy Cross Hospital) by moving additional beds into unused areas of the hospital. Mobile triage trailers are also in use in both locations, to evaluate patients with minor symptoms and quickly send them back home with instructions and medications. Sinai has also been working on transfer agreements with other hospitals to deal with the expected surge. 
Southlake Regional Health Centre (Newmarket, ON), received a community donation to install fully-equipped, heated medical tents, to be used as negative pressure rooms. The organization is currently treating non-COVID patients within these tents, and confining those showing virus symptoms to a designated area within the hospital. Southlake has also opened a COVID-19 Assessment Centre located in the Ambulance Bay of their Emergency Department.
Mount Nittany Medical Center (State College, PA) is preparing to convert an existing medical unit into a new hospital wing, dedicated entirely to treating COVID-19 patients. The new wing will contain 21 beds with the ability to expand if needed. The hospital's plans also include negative pressure units to be phased in based on developing projections. 
Henry County Hospital (Napoleon, OH) has added surge beds to their facility, and is strategizing on a daily basis with other northwestern Ohio hospitals via the Northwest Ohio Healthcare Emergency Management Coalition, working collaboratively to better manage the crisis.  
Steward Health Care (Dallas, TX) is temporarily transforming two of its Massachusetts locations, Carney Hospital (Dorchester, MA) and Morton Hospital (Taunton, MA) into designated care centers for patients who test positive for COVID-19. Steward is preparing to extend this "Dedicated Care Center" model across their other communities as needed.
Stay up-to-date on how MEDITECH customers are combatting the COVID-19 pandemic. 
Are you bringing in new physicians and nurses to account for a surge in patients? Learn about MEDITECH's partnership with MedPower to provide complimentary end user onboarding through virtual training.