MEDITECH Expanse Pathology
Forging a Clear Path to Care
Pathologists play a crucial role in diagnosing disease and guiding other clinicians in many different areas of medicine. Expanse Pathology is designed for the busy pathologist to streamline their workflows, making evaluating and reporting easier than ever.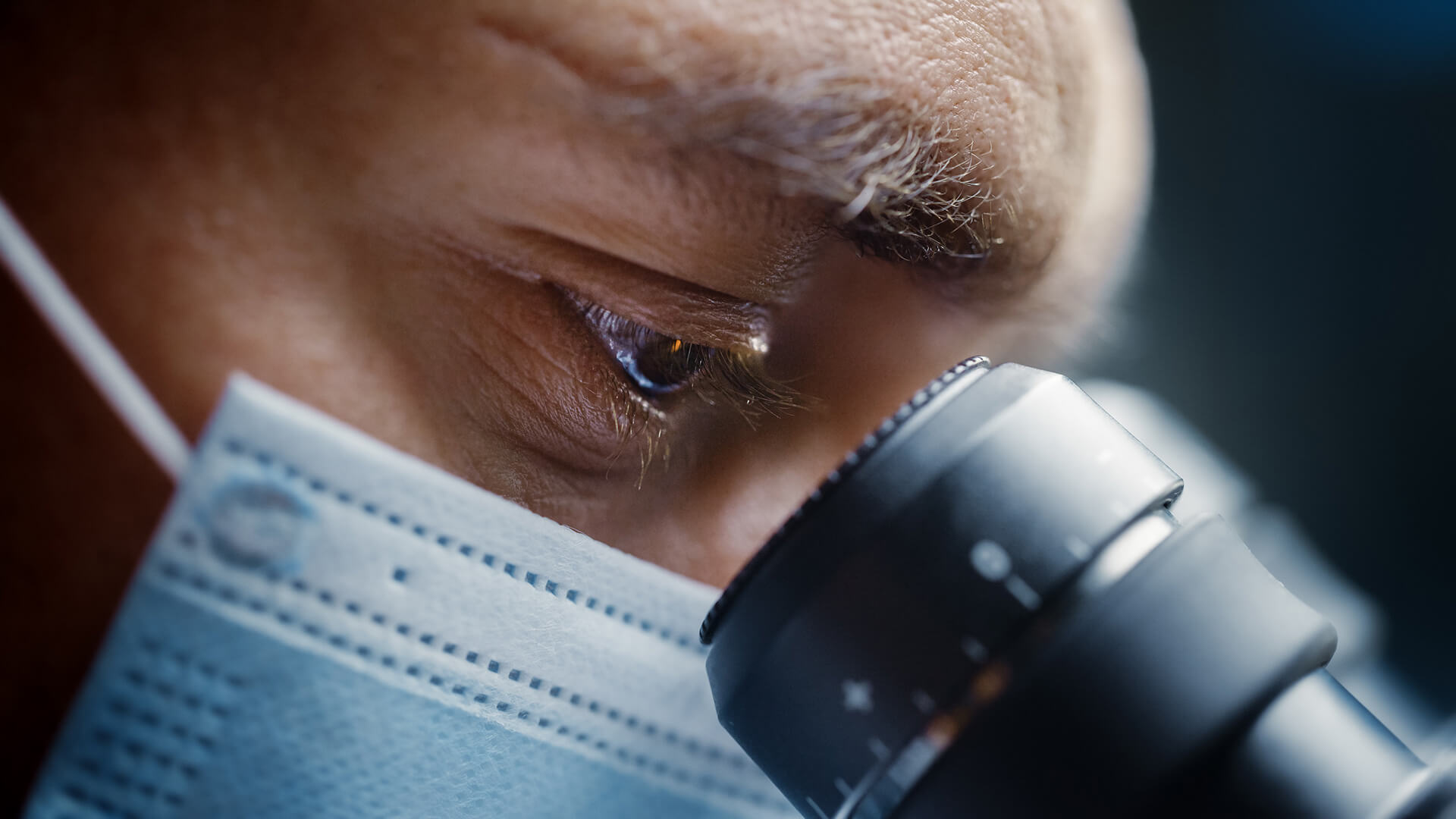 At the Crossroads of Efficiency and Usability
Expanse Pathology provides user-friendly tools designed to increase efficiency and pathologist satisfaction. With the Pathology Case Manager, pathologists have a single screen to organize and drive workflow, quickly access and edit case details, and communicate throughout the Pathology lab.
Expanse Pathology includes:
A fully personalized workspace that allows for access-based specialized worklists and quick navigation to key routines such as tissue edits, procedures, assignments, the patient chart, and workload

Easy access to key data, including related findings, linked files, patient data, and quick view of personalized report information

Consultation and Quality Assurance features to track, view, and comment on consultation reports associated with a case

Enhanced workflows for stains, cuts, or re-cuts directly communicated to the histology team

Advanced billing for pathologists, including procedures for technical and professional bill codes.
Simple Documentation and Reporting
Time is a precious commodity for members of the care team. Expanse Pathology helps alleviate burdensome documentation with a robust editor feature (including sophisticated formatting and imaging capabilities) specially designed for flexibility and ease of use.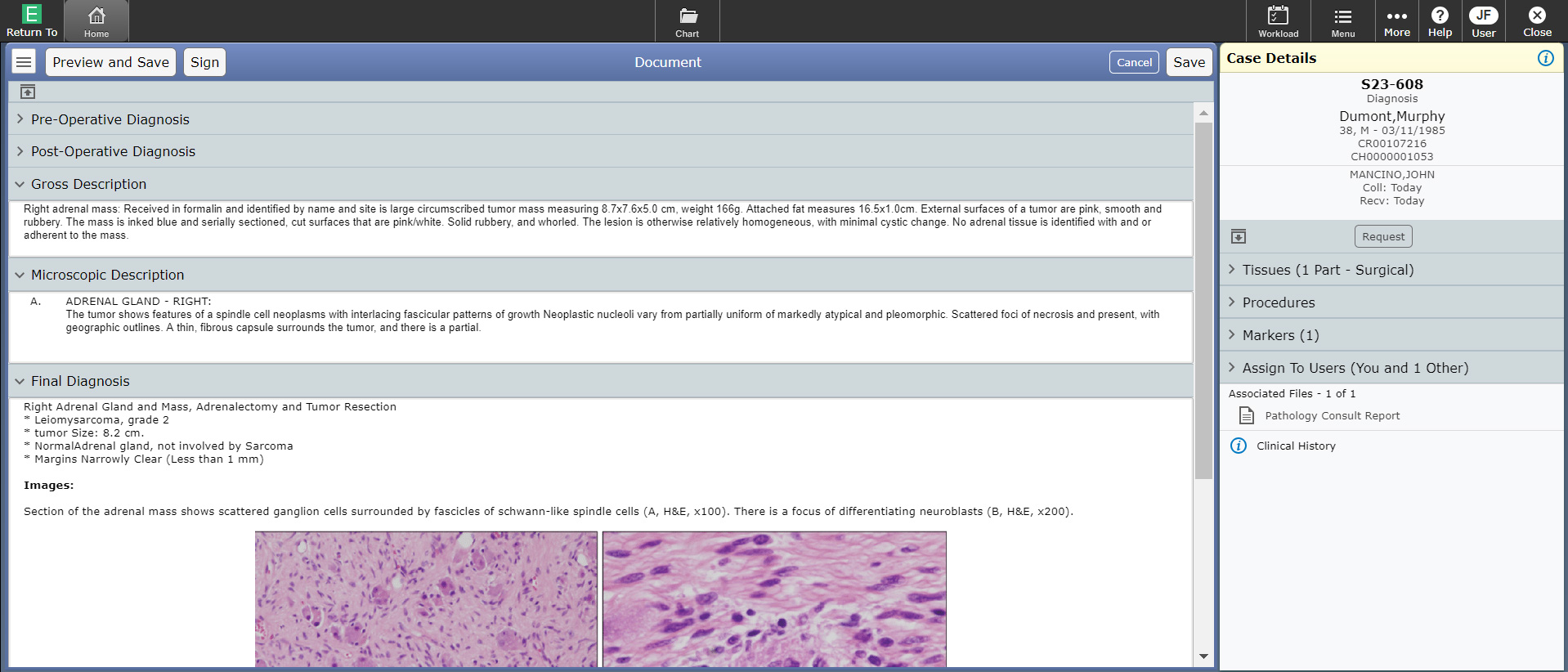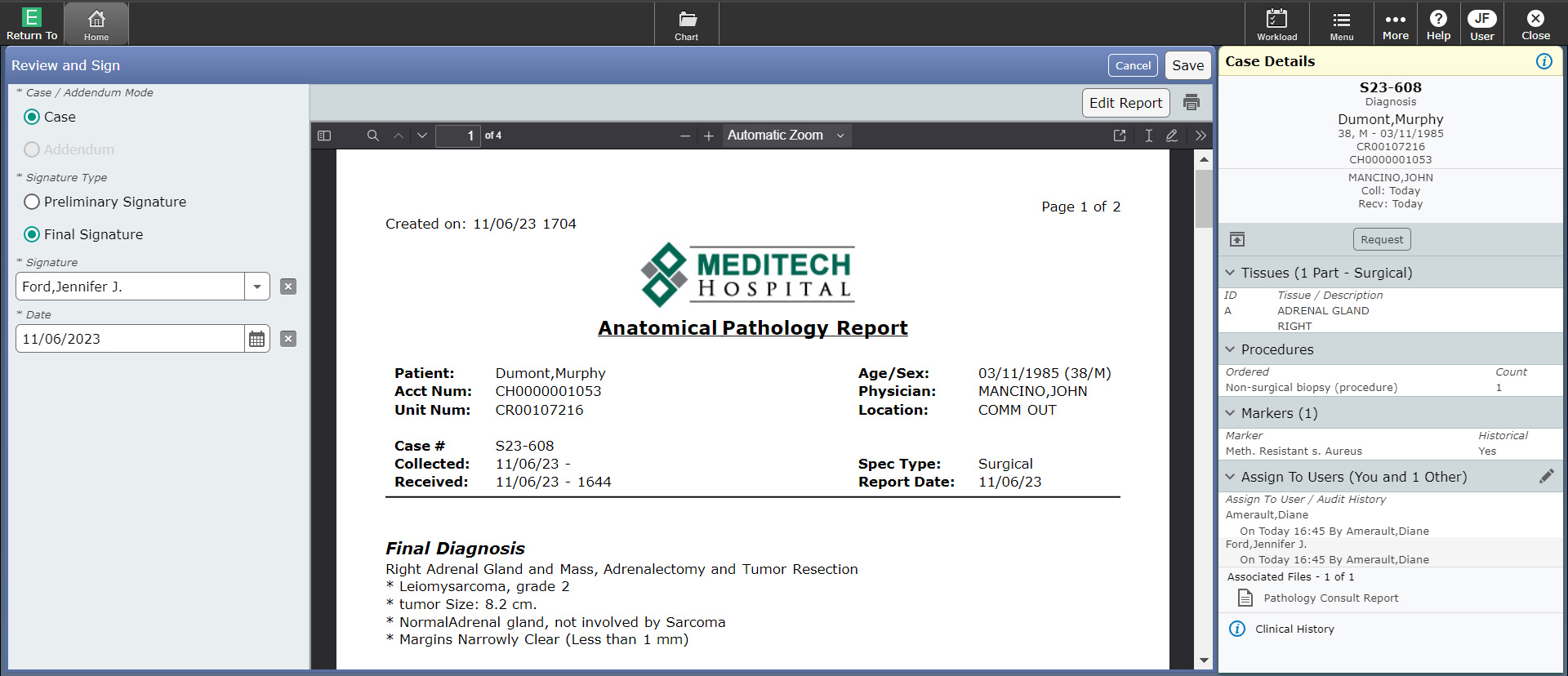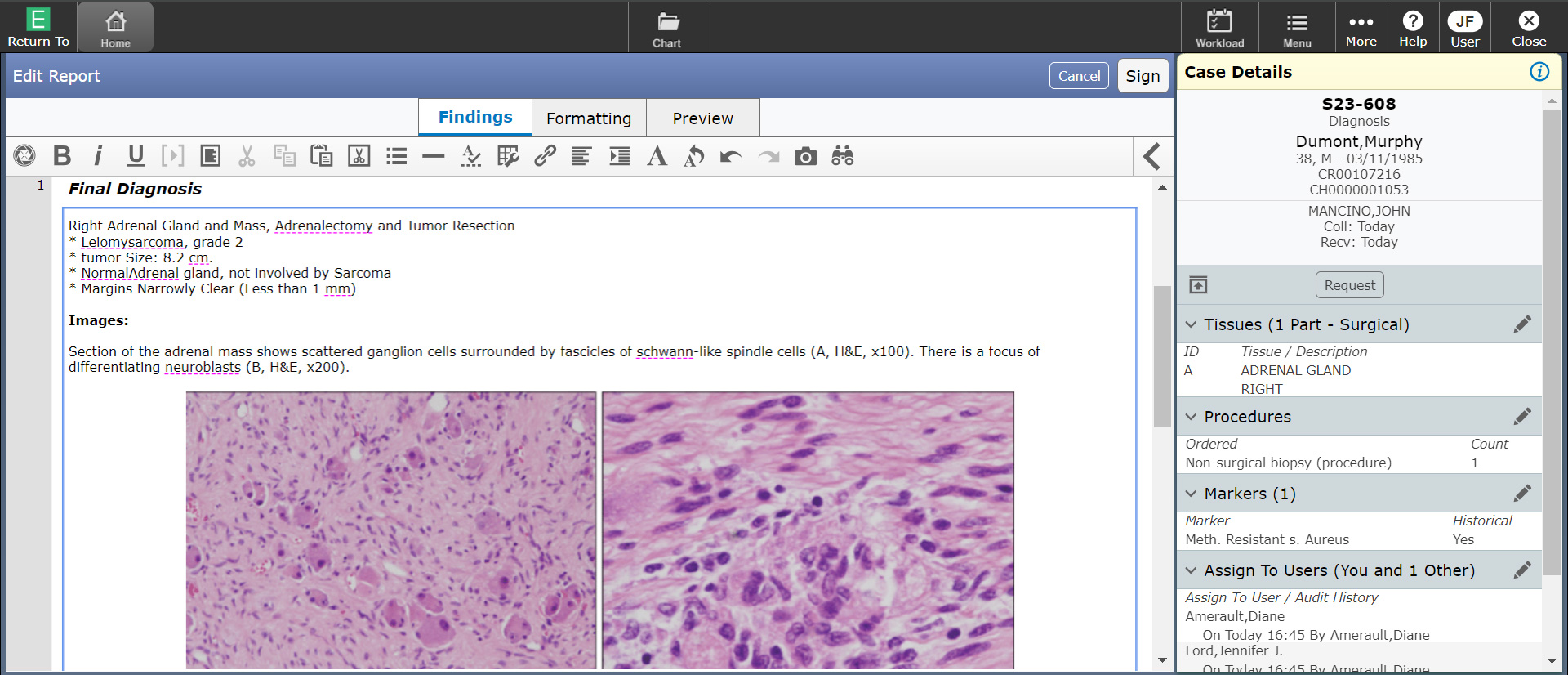 Expanse Pathology offers several options for streamlined reporting, including:
Report snapshot quick edit at sign out

Voice recognition

Quick text

Automatic coding

Advanced imaging reporting.
See how Expanse Pathology helps you forge a clear path to care.