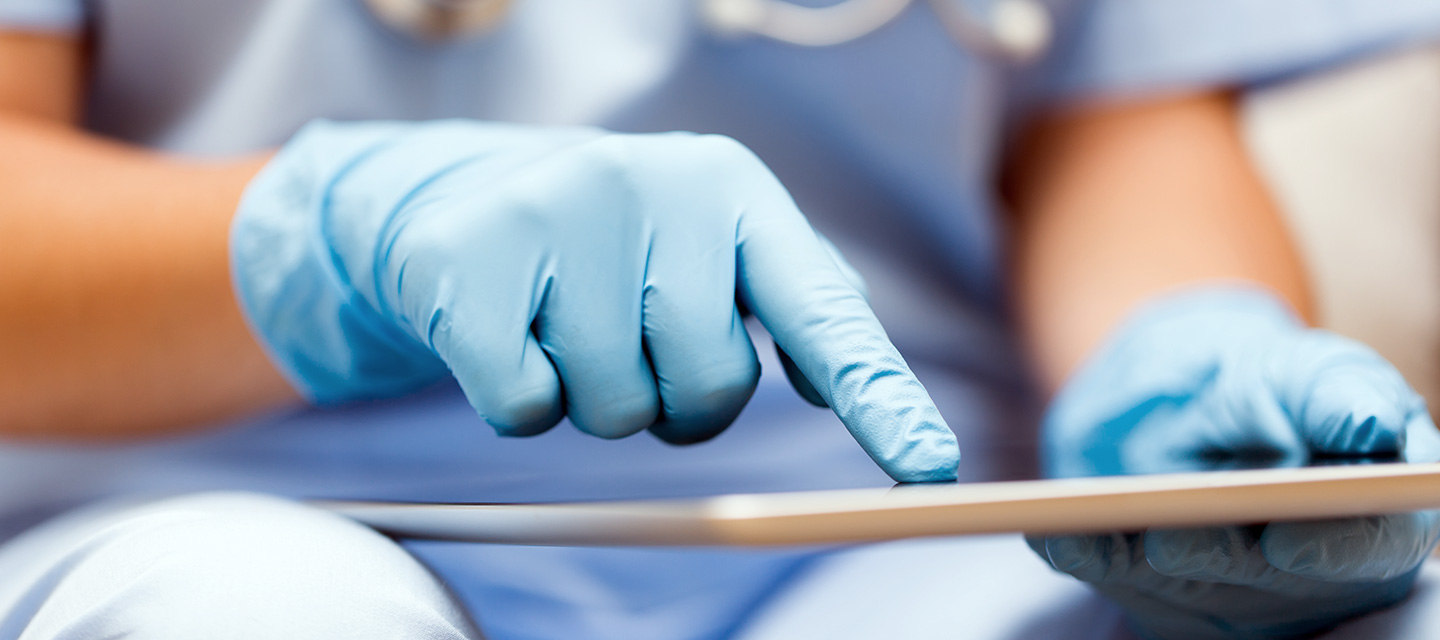 Queensway Advances its Use of MEDITECH for COVID-19 Clinic
Queensway utilizes CPOE for COVID-19 Clinic. Article republished from Navin, Haffty and Associates.
Regionally tasked with setting up a COVID-19 care clinic, Queensway Carleton Hospital and Tim Pemberton (Vice President, Information Management, Clinical Support, CIO, and CPO) set out on a journey to transform a vacant school building in the west end of Ottawa. The clinic would treat residents with mild to moderate symptoms to circumvent their presence in the hospital setting. The clinic was built from scratch over a short two-week time period.
With EHR technology initially ruled out for the clinic, physicians would be faced with the difficulty and challenges of documenting on paper. Though more complex, Dr. Joseph Pollard and other front-line physicians pushed for the use of computerized physician order entry (CPOE), a technology being implemented, but not yet LIVE, at Queensway (and the larger CHAMP collaborative of six Ontario-based hospitals). Armed with a vision, Tim quickly pivoted to determine the best way to leverage the existing groundwork built by the CHAMP Advanced Clinical Systems (ACS) team, Navin, Haffty & Associates and MEDITECH. According to Tim, "Dr. Pollard wanted CPOE, and quickly. It was a gutsy decision to make in the middle of a pandemic, but he saw the value in it. By the first week in April, we went LIVE, and very successfully, without major issues."
Queensway's ACS IT team, led by Rico Audet, leveraged the foundation of the CHAMP CPOE build and utilized MEDITECH's Emergency Department Management (EDM) solution for its triage and tracker functionality. Rico and team created the COVID protocol order set, documentation and scheduling templates. Despite the complexity and workflow shifts, the team embraced the pilot unit and brought LIVE the new functionality within a week. After an expedited round of training and Go-LIVE support, Queensway clinicians began reaping the benefits of electronic orders and protocols, providing standardized care to area COVID patients.
Tim has begun preparing for the new normal and potential wave 2 of the COVID response. "How we were planning to go-LIVE with CPOE in the hospital setting isn't going to apply anymore," he projects. Patient registration, socially distant waiting rooms, and a shift in how clinicians are trained may dramatically change. Tim's future plans include moving forward with MEDITECH's Virtual Visits and patient portal solutions. He adds, "Now that the physicians have seen MEDITECH in action, and its value, they are anxious to bring it LIVE in the hospital setting."