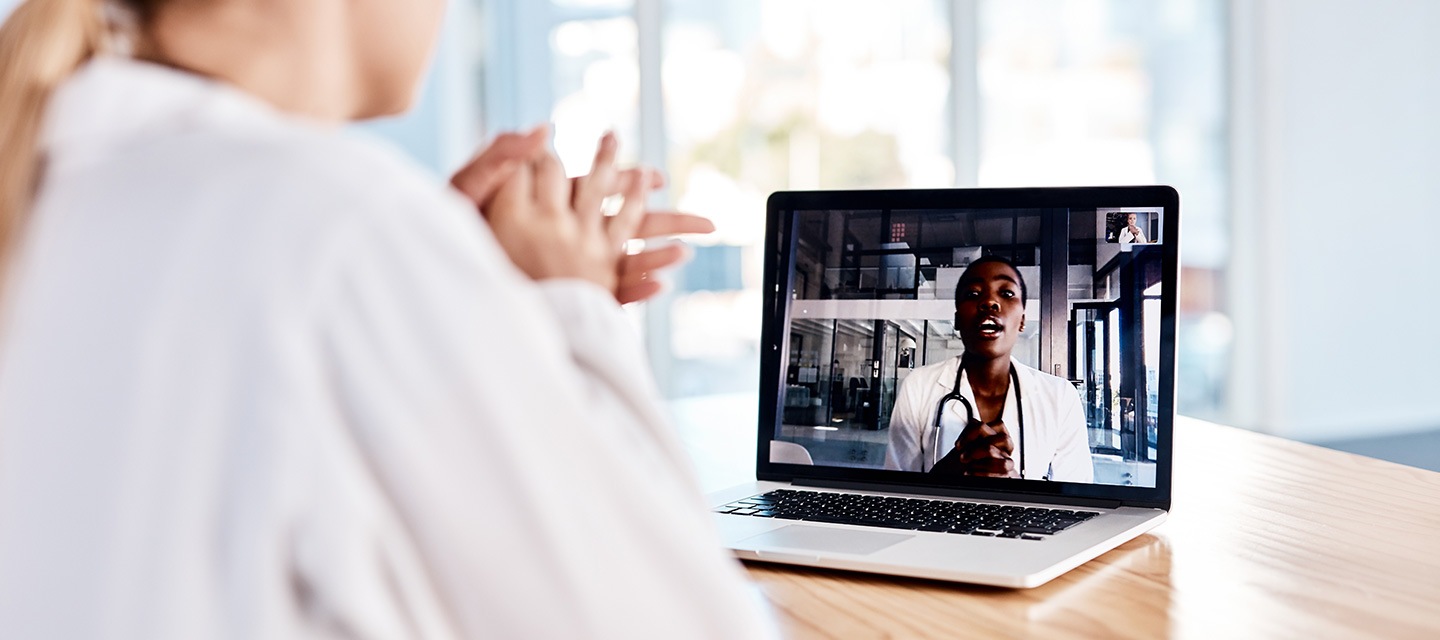 MEDITECH Extends Virtual Visits Offer to All Customers
MEDITECH offers all Patient and Consumer Health Portal customers complimentary deployment of our Scheduled Virtual Visits functionality for a six-month period.
In an effort to help combat the COVID-19 pandemic, MEDITECH is pleased to offer all customers using its Patient and Consumer Health Portal and Community-Wide Scheduling solution a complimentary deployment of its Scheduled Virtual Visits software capabilities free of charge for six months. This solution, deployed through our patient engagement/portal team, can assist customers in battling the spread of the virus during this extraordinarily challenging time, reducing unnecessary risk to others and identifying those in need of care.
"While virtual visit functionality was previously only available to our Expanse Ambulatory customers, we thought it was critical to extend this capability to as many healthcare organizations as possible to allow them to safely connect with, and treat, their patients remotely," explains Hoda Sayed-Friel, executive vice president.
How Virtual Visits Help Limit Spread
As healthcare organizations grapple with the new realities of the pandemic, many are turning to virtual visits as providers brace for an influx of patients with suspected cases. A virtual visit option is one method to help reduce the volume of patients arriving unexpectedly in the ED or physician's office where they risk infecting other patients and staff. Instead, providers can practice social distancing by screening and treating patients remotely and directing them to the safest and most appropriate testing location, such as a drive-thru testing site.
The unprecedented nature of the COVID-19 pandemic has the potential to strain healthcare resources, and we must all do our part to assist in any way possible to manage this crisis. In partnership with customers, we want to offer guidance on how to use the MEDITECH EHR to address demands as quickly as possible using remote technologies like virtual visits.
Help Contain the Spread
Virtual visits also help to reduce the spread of the infection at hospitals, clinics, and medical offices by keeping at-risk patients out of crowded waiting rooms. To further promote social distancing, routine office visits that may not require in-person consultations can now be performed virtually. As the pandemic grows, virtual visits help practices respond more quickly to patients in need of immediate guidance, and prioritize those in the most critical condition. They also mitigate the potential exposure to nurses and other front-line staff, who are vital resources in the fight against this pandemic.
In addition to the above, MEDITECH is working closely with all customers and customer-led forums to ensure they can leverage the power and potential of the EHR to manage through this crisis. We will continue to take proactive measures to assist customers in their efforts regarding data capture, clinical decision support, Surveillance utilization, status boards, and clinical analytics.
We have provided COVID-19 guidance and decision support for all platforms and will continue to do so. For more information, please see our recent News announcements.
Should you have strong examples and outcomes from your organizational efforts, please share them with us and we will be sure to promote them with our other customers.