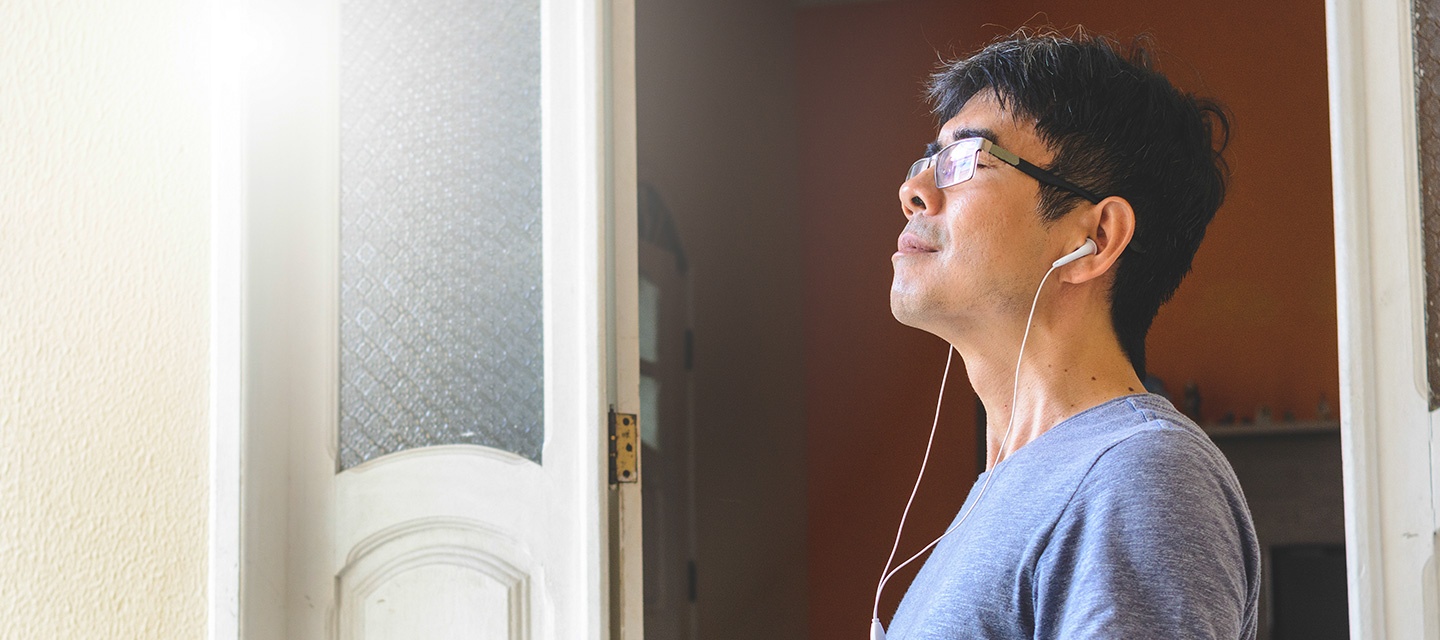 How MEDITECH Customers Are Providing Mental Health Support during the COVID-19 Pandemic
Many MEDITECH customers have introduced creative and inspiring outreach services that provide comfort, encouragement, and education during the COVID-19 pandemic.
Clinician burnout is a common topic of conversation in the healthcare industry under normal circumstances, but the COVID-19 pandemic has put an even greater strain on these high risk professions. 
They're not alone — the COVID-19 pandemic has created the need for a substantial increase in mental health resources for our population as a whole. Fear, exponential loss, job insecurity, and economic distress, along with the physical isolation imposed during the pandemic, are having a detrimental effect on many communities. 
To support the mental health of staff and patients, many MEDITECH customers have introduced creative and inspiring outreach services that provide comfort, encouragement, and education.   
Employee wellness pod 
Cody Regional Health (Cody, WY) created an employee wellness pod to encourage staff to take care of themselves during the pandemic. Available 24/7, this wellness area, which aims to meet employees' holistic needs, includes a meditation room, an exercise area, puzzles and games, eight bedrooms with private bathrooms, laundry and shower facilities, and on-site access to licensed therapists for emotional support.
Information and education 
Henry County Hospital (Napoleon, OH) is keeping staff updated with weekly informational meetings focused on operational procedures, logistics, financial planning, and communication. Information related to COVID-19 is shared with staff via newsletters and emails. A best practice document outlining protocol for staff to follow when returning home was also created as a resource to help prevent the spread of the virus to the staff's families. Additionally, HCH's Human Resources and Wellness Services departments created a Psychosocial Health Newsletter to educate staff and offer tips for managing emotional stress. The leadership is also sharing appreciation and encouragement from the community via social media using #HCHStrong. To honor patients, their loved ones, and their caregivers, HCH has implemented "The Pause" — a 15-30 second period of silence initiated by reflecting upon a script printed on each employee's ID badge for easy reference.
Virtual Support  
Ontario Shores Centre for Mental Health Services (Whitby, ON) has a webpage dedicated to coronavirus updates. In his video messages, President and CEO Karim Mamdani shares a recent thank you to staff and new information channels for employees. The webpage also includes links to the organization's #MindVine podcasts and mental health first aid blog posts to support staff, patients, and the community. 
More recently, Ontario Shores announced their Health Care Worker Assist Clinic, a new virtual care resource for healthcare workers experiencing depression or anxiety related to the pandemic, and posted a Rising Up Tribute to Staff on Twitter. 
For more tips and strategies, visit our resource page on combatting the COVID-19 pandemic.