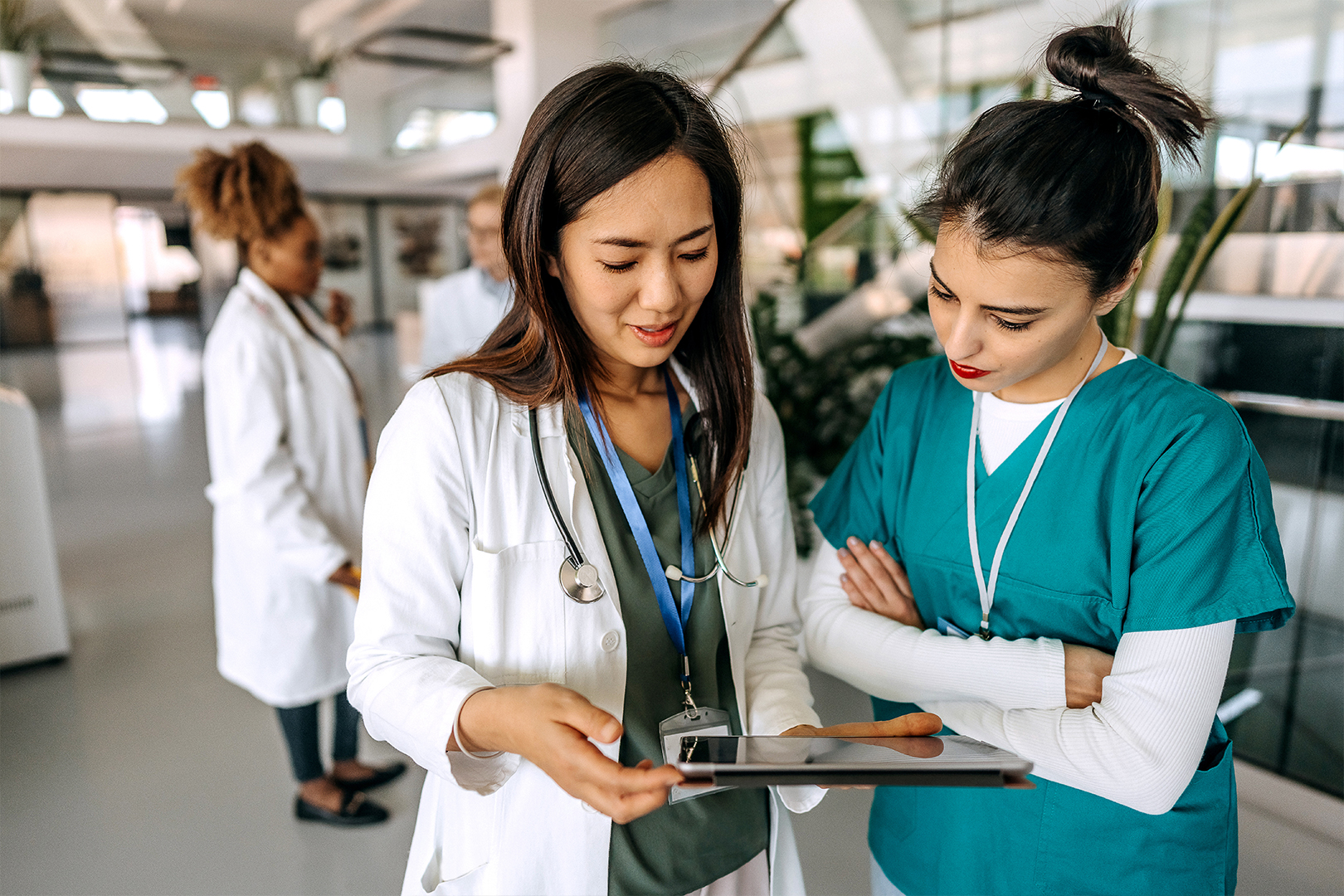 Business and Clinical Analytics
Powerful data, powerful results
Get the information you need and take action with Business and Clinical Analytics (BCA) — an interactive, web-based business intelligence solution that serves as your single source of truth for clinical, financial, and operational data.
Fully integrated with MEDITECH's EHR, BCA is a powerful visualization tool delivering actionable data that drives operational efficiency, maximizes financial performance, and improves patient outcomes. By harnessing the power of big data, all levels of leadership can gauge their progress toward organizational goals and make more informed data-driven decisions.
Start fast with a wealth of standard content...
Expanse's fully integrated EHR provides you with more than just clinical data. Having all of your clinical, ancillary, revenue cycle and enterprise resource planning data feeding into a centralized data warehouse empowers end users across your organization to perform in-depth analysis on how all of these areas are interconnected.
To ease the burden of normalizing data, BCA is loaded with standard datasets and dashboards to get you up and running quickly. You'll be able to easily interpret relevant data for: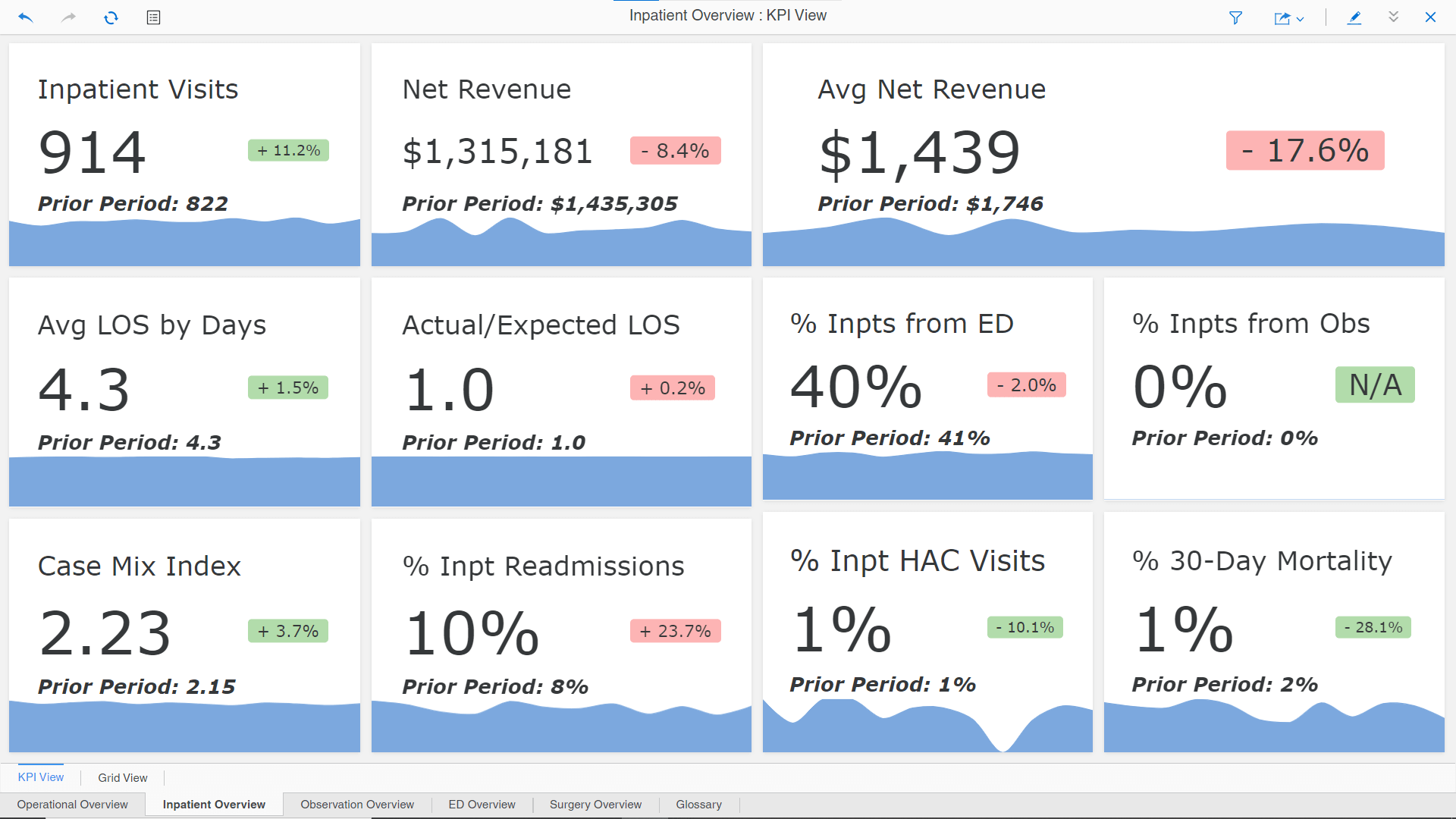 Clinical
Orders

Pharmacy

Population Health

Problems

Quality Outcomes

Regulatory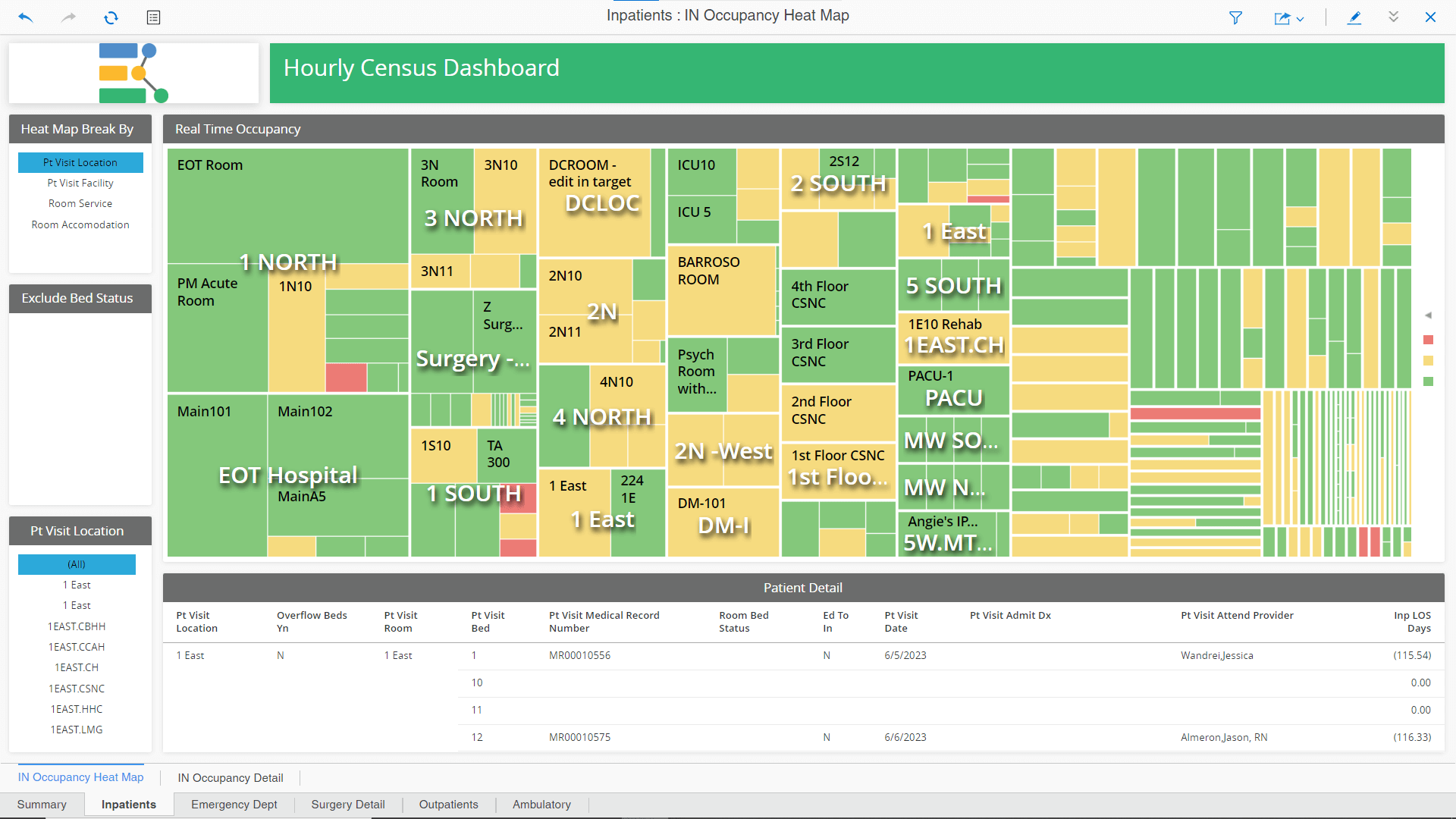 Operational
Ambulatory

Blood Bank

Census

Coding

Emergency Department

Laboratory

Microbiology

Surgery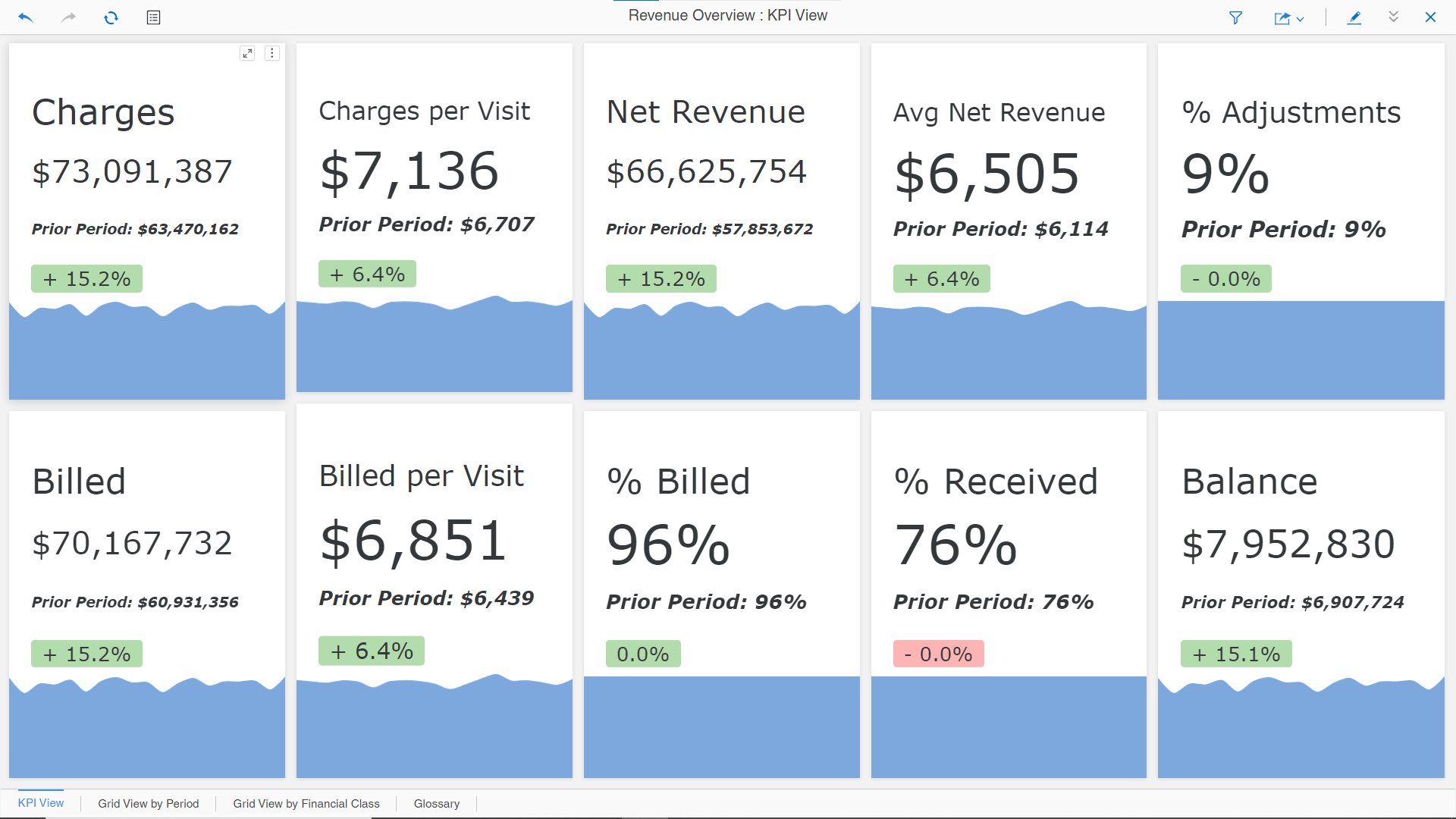 Financial
General Ledger

Payroll

Revenue Cycle

Service Line

Supply Chain Management
MEDITECH refreshes your dashboard library at regular intervals, adding new dashboards and analyses with a variety of selectors to filter by - including time periods, providers, payers, patient classes, clinical conditions, and more.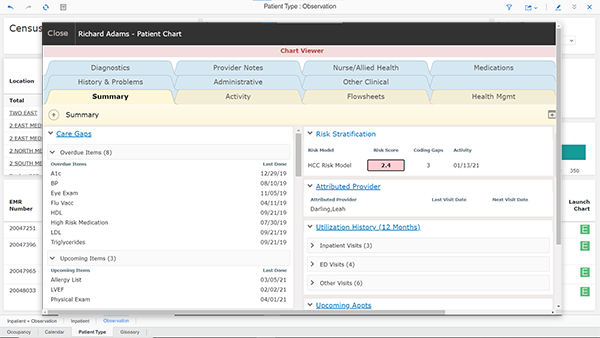 ...and unleash the power of self-service analytics
Leverage governed self-service support to drill down for a closer look at your organization's financial health, or dive deeper into patient interactions via Launch to Chart. Utilizing standard content, directly drag and drop metrics into interactive charts and graphs to display your data in meaningful ways. You can also build unique dashboards from scratch to address challenges with customizable datasets and dashboards, ingesting data from external sources as needed. User-defined dashboards are intuitive to assemble and easy to digest, allowing users to visualize, analyze and make decisions based on business data.
Customer success using BCA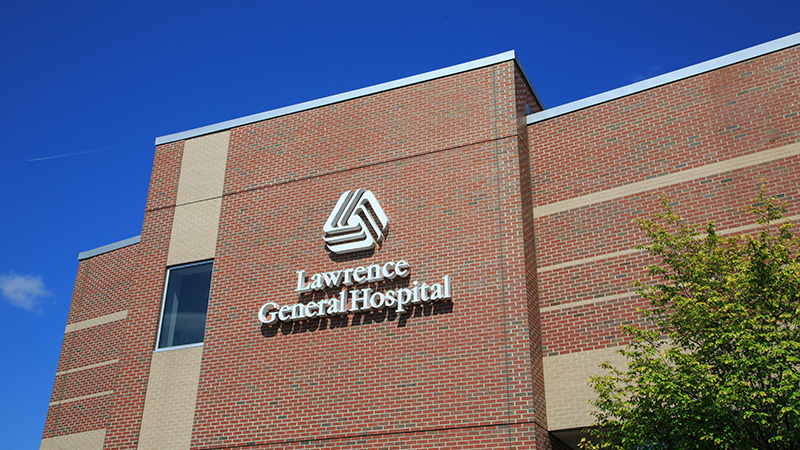 Lawrence General partnered with MEDITECH to create a customized ED Throughput dashboard, enabling them to leverage the data most helpful to them as a busy ED in an urban environment.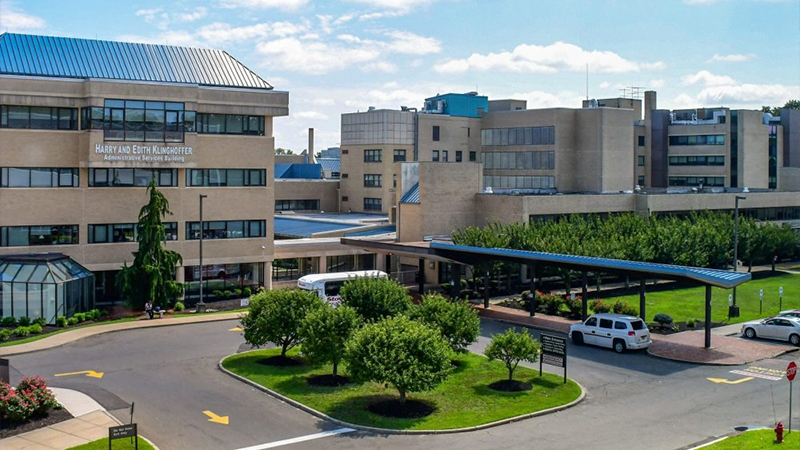 Using personalized dashboards created through MEDITECH's BCA solution, Deborah Heart and Lung experienced increased patient satisfaction with a sixfold increase in discharges before 10 a.m. They also identified and addressed root causes for disparities in timeliness between physicians.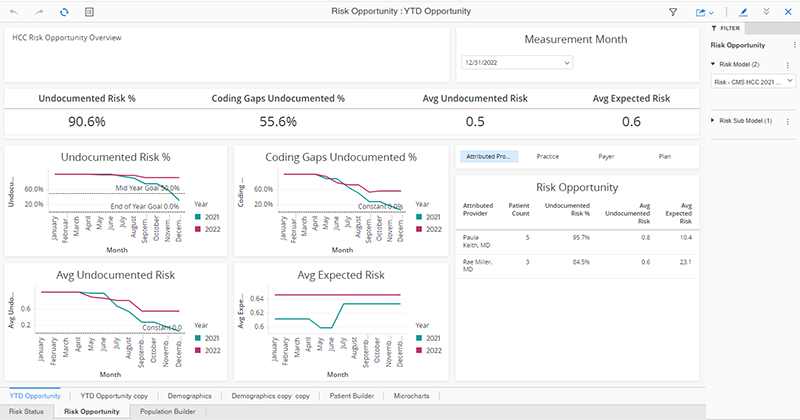 See population health through a clear lens
MEDITECH's Business and Clinical Analytics solution, paired with Population Insight, helps strategic teams to find patterns across different patient populations, including the prevalence of chronic conditions, opportunities for risk and care gap closure, and quality measure performance. Embedding this information for care management workflows allows for the creation of cohorts on registries by disease state, provider attribution, risk contract, and numerous other criteria. Care managers can effectively prioritize outreach efforts and deploy interventions for more accurate and meaningful patient visits.
Backed by the best
A strong integrated product for all use cases, BCA is powered by MicroStrategy, a MEDITECH third-party vendor offering a full library of visualizations and cloud-agile analytics for any-scale data volume and reporting. According to BARC, one of Europe's leading business software analysts, MicroStrategy earns top marks for Portfolio Capabilities against every other vendor in the 2023 Enterprise BI & Analytics Platforms report.
MicroStrategy focuses on providing a platform to fulfill all customer needs—offering comprehensive analytics capabilities for a wide variety of use cases.
BARC Score
2023
Nurture financial success and sustainability
When managing big data, supply costs, receivables and adopting new payment models such as value-based care, health leaders require advanced analytics in order to nurture financial success. Empowered with the right information at the right time, organizations can effectively control costs and maximize revenues.
Deliver safer, higher quality care, with enlightening analytics
Detect costly and unnecessary variations in care with Quality Dashboards that assess performance at the individual, practice, and group level, and support adherence to best practices.
CMO
Safeguard quality care, identify root causes of deficiencies among your CQMs to improve patient outcomes, decrease readmission rates, and reduce penalties. Gain a better understanding of your patient populations with BCA's specialized dashboards.
CNO
Track and manage readmissions, monitor HACs, mortality rates, inpatient days, turnaround times, surgical throughput, time to prepare rooms, average outpatient visits, and much more to improve patient throughput across different care settings.
COO
Identify throughput bottlenecks, track surgical volumes and first case delays, align forecasted volumes with staffing needs, determine trends in cancellations and no shows. Combining traditionally siloed data allows you to ensure that medical staff and administration are united in pursuing organizational goals.
Learn how MEDITECH customers use BCA to make more informed data-driven decisions.