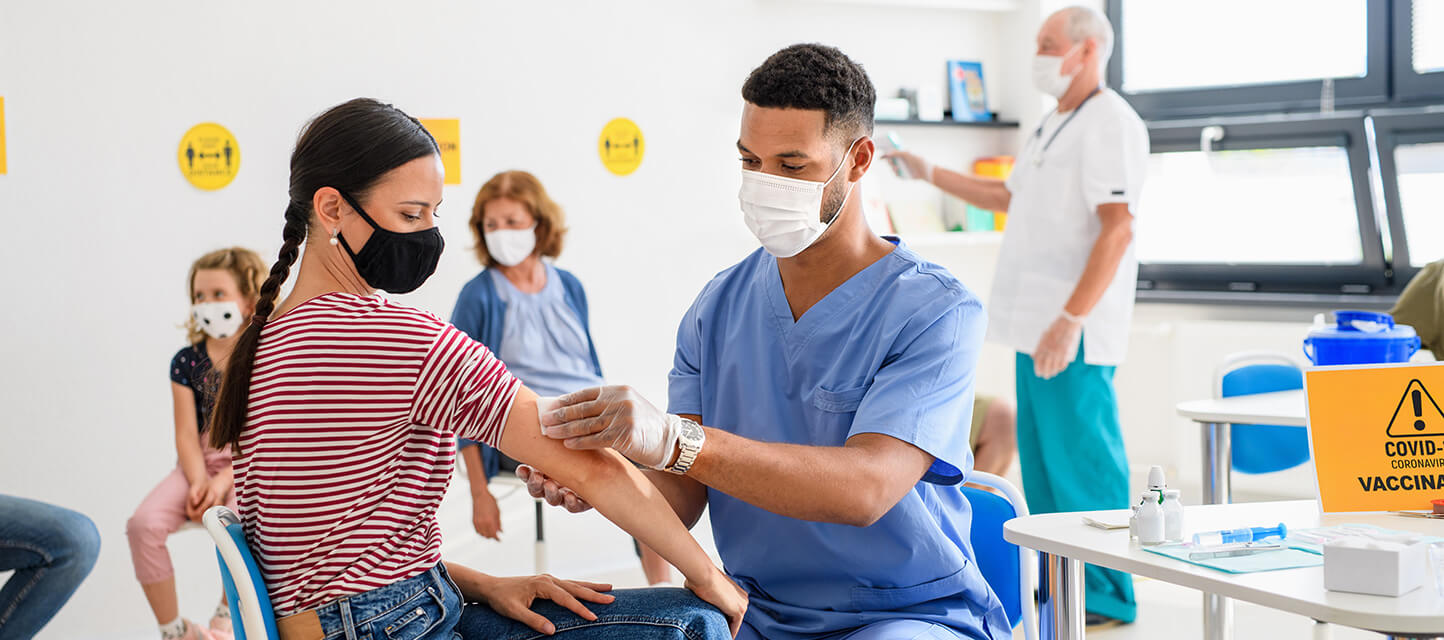 Ten Ways MEDITECH Supports the COVID-19 Vaccine Rollout
MEDITECH offers several integrated solutions to support safe and successful COVID-19 vaccine rollout to staff and patients.
The complexities surrounding COVID-19 vaccine distribution require careful collaboration across all care venues and distribution sites; system agility ensures a safe and successful rollout to staff and patients. To that end, MEDITECH is providing our customers with solutions to help identify eligible patients, record vaccine distribution, and report the data to track administered doses and their manufacturers. 
MEDITECH supports the rollout of COVID-19 vaccines with:
Workflow guidance and scenarios for vaccine administration across care areas.

A short-form, web-based Quick Vaccination solution that supports quick, mobile capture of the data necessary for submission to a state's Immunization Information system from any venue, including pop-up inoculation sites.

The ability to default in key vaccine ordering details into our Quick Vaccination solution to support mass distribution.

Automatic production of a certificate, per CDC guidelines, as proof of the individual's vaccination, and the ability to access this certificate from the Patient and Consumer Health Portal.

The ability to document vaccine administration to front-line employees.

Patient registries to identify eligible patients and vaccine distribution by phase ― such as residents of long-term care facilities or those with specific preexisting conditions ― or patients who have not yet completed their course of treatment or scheduled their second dose.

A comprehensive Scheduling solution to drive the vaccine appointment sequence; confirmation and reminders are shared with the patient, including through the patient portal.

A bi-directional immunization registry to report vaccine administration to the state, and to verify whether a patient has received a first dose elsewhere (and that dose's  manufacturer).

Integrated reimbursement functionality to automatically transmit COVID-19 vaccine administration fees to billing and submit charges to eligible payers.

Educational webinars to ensure customer preparedness.
Guidance Documents, educational offerings, and other information related to the coronavirus pandemic can be found on our COVID-19 Resources page. (MEDITECH also offers a public version, with access to many of the same materials.) For the latest updates, subscribe to MEDITECH COVID-19 Recent News and Announcements.