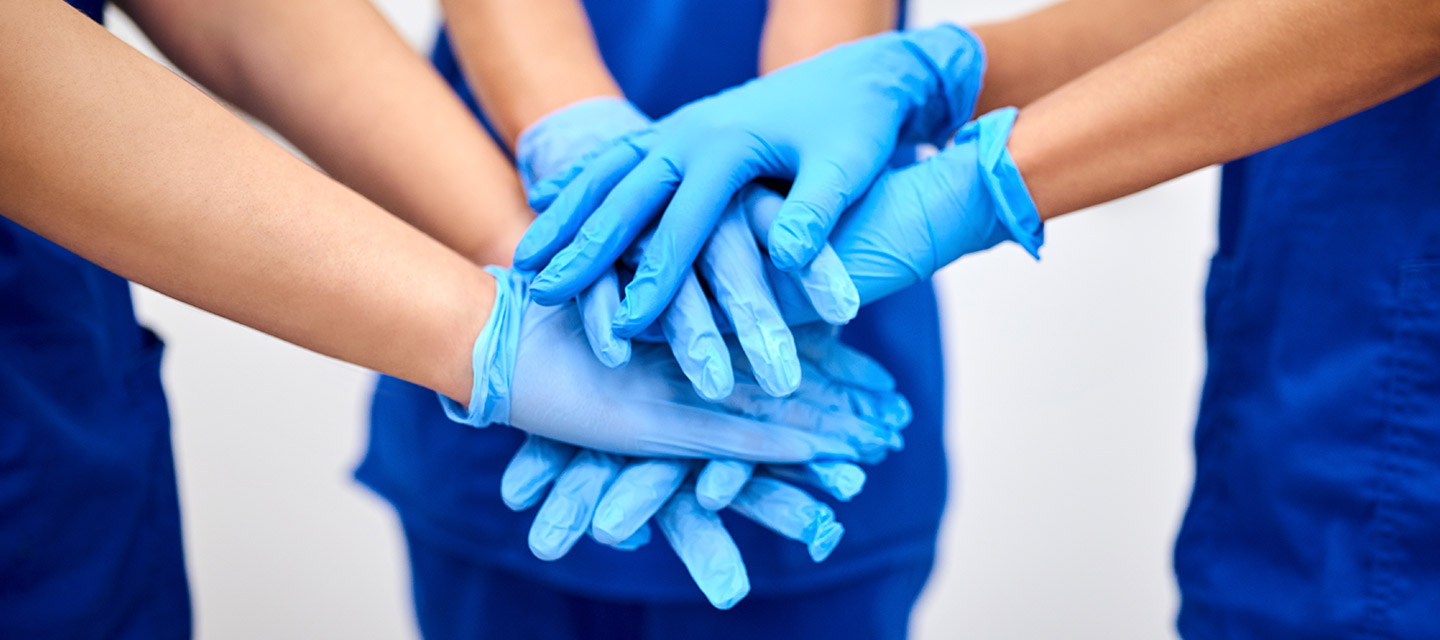 Healthcare Organizations Team Up To Fight COVID-19
Here are a few examples of how MEDITECH customers are taking on a team approach to the COVID-19 crisis.
As the COVID-19 pandemic continues to strain nationwide healthcare resources, we are seeing many organizations exploring new ways of tackling community needs, by collaborating with other regional entities to support common goals. Here are a few examples of how MEDITECH customers are taking on a team approach to this crisis: 
Mount Nittany Health and Penn State Health have created a drive-up COVID-19 testing site that is available to patients of either system. 
Holyoke Medical Center welcomed in 40 residents from Soldier's Home. "We have a duty to help any and all that need our assistance, and an additional level of duty to assist our veterans," said President and CEO of Holyoke Medical Center and Valley Health Systems Spiros Hatiras. Within hours, the Holyoke Medical staff converted two patient units into housing for the 40 new residents. Holyoke also donated face shields, KN95 face masks, and standard face masks to local first responders from Action Ambulance, City of Springfield, and South Hadley Fire Department.*
Ohio's North Coast Healthcare Collaborative is coordinating a joint effort with Fisher-Titus Medical Center, The Bellevue Hospital, Magruder Hospital, and Firelands Regional Medical Center to make sure each hospital has the resources it needs. 
This is part of WVU Medicine's larger work-reassignment program, designed to avoid any staff furloughs and keep hospitals efficient and effective during the pandemic. 
We will continue to update our information for combating the COVID-19 pandemic, which includes a variety of customer resources and collaborative solutions.