MEDITECH Expanse Continues Rise to the Top
Consistency is at the heart of MEDITECH's success, and for the 9th consecutive year, that success has earned recognition by industry research firm KLAS. This is the third year in a row that KLAS has rated MEDITECH Expanse a top performer in all categories ranked.
MEDITECH Expanse continues to finish among the top vendors in all segments and across facilities large and small.
A Top Performer

Overall Software Suite

Overall Physician Practice Vendor

Acute Care EMR (Midsize 151-400 beds)

Home Care EHR (Health System Owned)

Ambulatory EMR (Health System Owned)

Practice Management (Health System Owned)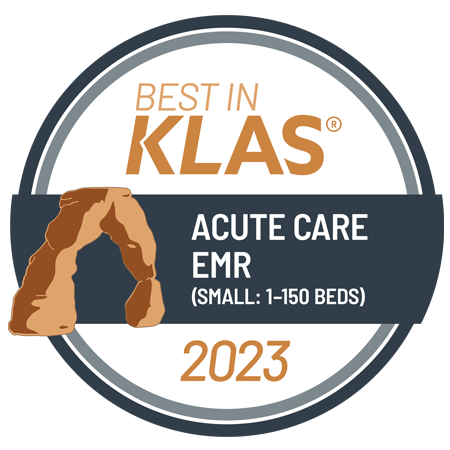 Expanse Ambulatory Continues Momentous Climb
MEDITECH's Expanse Ambulatory EHR continues to garner accolades for its intuitive, mobile, and web-based design and ease of personalization. Less than a decade since its release, Expanse Ambulatory has already risen to the #2 spot in the Best Overall Physician Practice Vendor rankings, and is also the #2 Ambulatory EMR (Health System Owned).
97% of 2023 Best in KLAS survey respondents who use MEDITECH Expanse Ambulatory say it is part of their long-term plans.
95% of 2023 Best in KLAS survey respondents say they would buy Expanse Ambulatory again.
MEDITECH Expanse Earns Top Marks in 2023 KLAS Patient Accounting Report
Customers continue to praise MEDITECH's Expanse Revenue Cycle solution for its transparency and automation, giving Expanse the highest rated overall performance score in a March, 2023 KLAS report based on feedback from hospitals 250 beds or less.
MEDITECH Expanse was the top-rated solution by nearly 4 points, with a score of 87.2.

Expanse received the highest score in four out of five customer experience pillars, including culture, operations, relationship, and value.

Expanse scored 18 points higher than the next closest vendor for value.

100% of respondents said MEDITECH Expanse was part of their long term plans.
"Patient accounting has been a strength of MEDITECH for as long as we have measured. Our data, collected from hundreds of healthcare providers, shows that MEDITECH is a leading option for those healthcare organizations in need of a high-quality solution at a reasonable price."
Adam Gale
Co-founder and CEO
KLAS Research
Our Customers Have Spoken
Best in KLAS is more than an award. It's a testament to MEDITECH's positive impact in the lives of providers and patients.
Integration
"MEDITECH's EMR has just about everything that we could ever want. It is fully integrated, so we don't have to buy different products and make them work together."
— CIO, December 2022
Flexibility
"I am very pleased with the fact that Expanse Ambulatory EHR allows us to implement new service lines within the structure of our current EMR because we can customize the system to meet those service lines as we see fit. We have been able to bring new services to our patients because of the level of customizability within the system, and we have been able to avoid purchasing something new to support a new service line."
— CMIO, August 2022
Intuitive Design
"MEDITECH's system is very intuitive. It is a great product. We have some doctors who are outsourced. When they come in to get training from us, we get several compliments from them. They work in big hospitals that use Epic's systems, and they say that MEDITECH's system is better than Epic's. We don't have a comparison because we don't use Epic's systems, so it is hard for us to see that. We feel really good about MEDITECH's system though. It is very provider driven. The entire system is designed for providers. It is quick and easy to use, and its navigation is good. We are very pleased with MEDITECH's system."
— Director, March 2023
Interoperability
"I love the single record. Having access to images and labs wherever they were done is amazing. I like having the ability to obtain records from other institutions and having them show in my chart chronologically as a timeline so that I don't have to look at external places or in a scanning module. Everything that I need to see is right there."
— CMIO, March 2023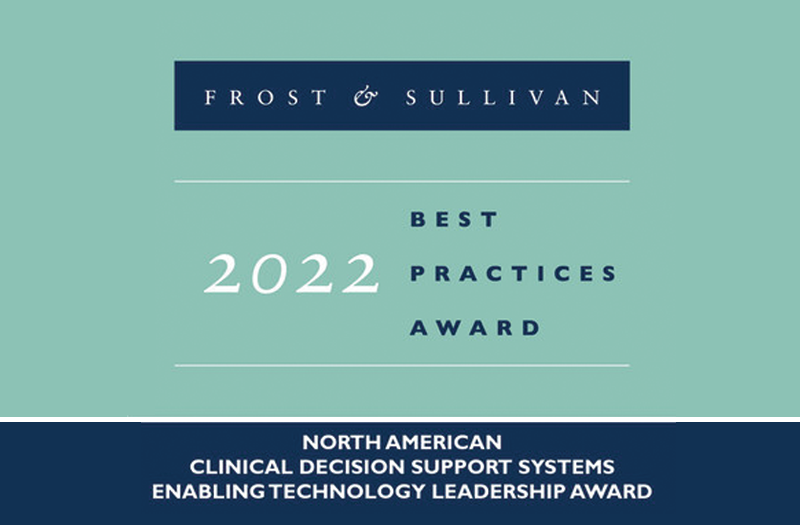 Frost & Sullivan
2022 Best Practice Award
MEDITECH was awarded the Frost & Sullivan 2022 Best Practice Award for our leadership in the clinical decision support space. The research and consulting firm recognized MEDITECH's efforts in simplifying and enhancing clinical decision making by delivering superior, modern tools that drive more targeted, patient-centered care. Solutions highlighted include Expanse Genomics, Google Health Search and Summarization, Expanse Virtual Assistant, MEDITECH Greenfield, the MEDITECH Cloud Platform, and evidence-based toolkits. Frost and Sullivan also acknowledged MEDITECH's approach to customer partnership, including the optimization support provided through MEDITECH Professional Services.
New Tools for a New Era
There's a reason MEDITECH Expanse is continuing to capture attention and market share. It's a modern EHR with a growing set of tools for the changing healthcare landscape.
Here are a few recent additions to the Expanse family:
See for yourself how healthcare organizations are using Expanse, so they can deliver the best care humanly possible.