Video duration: 0 min. 47 sec.
---
MEDITECH Expanse Continues Rise to the Top
Consistency is at the heart of MEDITECH's success, and for the 8th consecutive year, that success has earned MEDITECH recognition by industry research firm KLAS. This is the second year in a row that KLAS rated MEDITECH Expanse a top performer in all categories ranked, including Best in KLAS in three key segments and the #2 overall software suite.
But there's more to the story. MEDITECH's industry accolades have translated into a wave of momentum for Expanse, with the platform seeing the second highest rise in market share in 2021 among all EHR vendors.
Best in KLAS
For the 2nd consecutive year, MEDITECH Expanse received Best in KLAS in three key segments: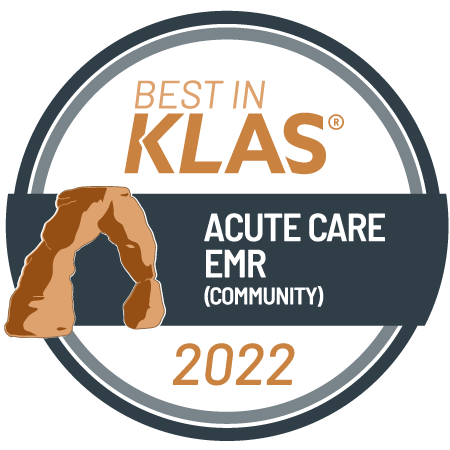 Acute Care EMR
Community Hospital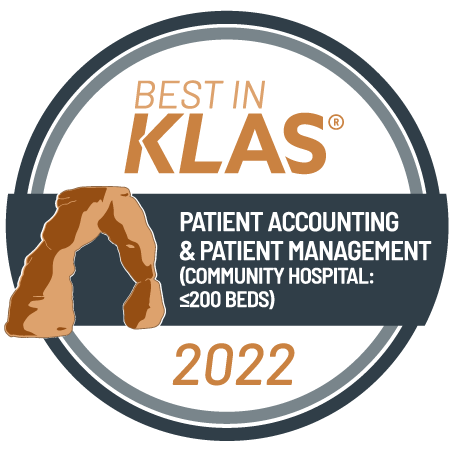 Patient Accounting & Patient Management
Community Hospital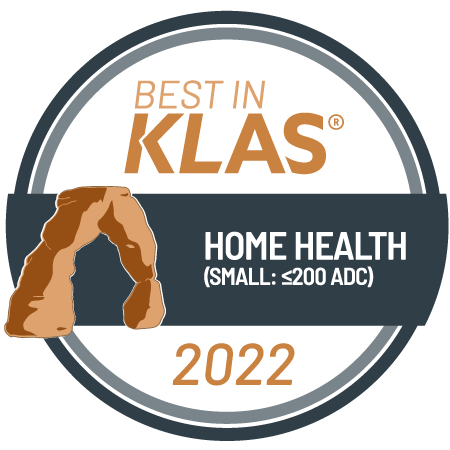 Home Health EHR
1-200 average daily census
This was also the 2nd consecutive year that Expanse was rated a Top Performer (#2 overall) for:
Overall Software Suite | Acute Care EMR (Large) | Ambulatory EMR (Over 75 physicians)
Expanse Ambulatory Continues Momentous Climb
Ranked the #2 Ambulatory EMR for large physician practices, MEDITECH's Expanse Ambulatory EHR continues to gain accolades for its intuitive web-based design and ease of personalization. Now, as availability extends to the independent and physician-owned practice sector, providers are taking notice.
100% of 2022 Best in KLAS survey respondents who use MEDITECH Expanse Ambulatory say it is part of their long-term plans.
95% of 2022 Best in KLAS survey respondents using Expanse Ambulatory report that MEDITECH avoids charging for every little thing (the only vendor with a 95% or better rating)
"The product does work exactly as promoted. I would say that it is perfect. The product is as designed and as promised. We meet everything that we need to meet in terms of outcomes. I would tell others that this EHR is a solid platform that continues to be enhanced regularly, and we have been able to achieve satisfaction in a very short time. We are going to hopefully expand our ambulatory usage of the product in the future."
— CIO, May 2021
Expanse Success Contributes to Strong Market Growth
According to the 2022 KLAS US Hospital Market Share report, MEDITECH saw the second highest net growth in acute care hospital market share in 2021, thanks to the growing interest in Expanse. But there is even more to our success:
+1,077 beds (2nd most net gain)

+ 18 hospitals (2nd most net gain)

50 legacy migrations (Largest legacy retention rate of any vendor)

11% growth among critical access hospitals

184: Most standalone community hospitals of any vendor

Net gain in 4 of 5 organizational sizes that saw movement
MEDITECH was in the top two with one of the strongest Overall Performance scores for Customer Experience Pillars.
Our Customers Have Spoken
Best in KLAS is more than an award. It's testament that we are making a positive impact in the lives of our customers. It's their experiences that drive us to be our best.
Personalization
"I like how customizable Expanse Acute Care EMR is. We have the flexibility to make the EMR our own. I like that we aren't tied into a community product. We can do what we want with the product."
— CIO, July 2021
Integration
"The nice part about the Expanse platform is that everything ties together. We have one system that does everything together. The system looks and feels the same between the different areas. If a provider is in an ambulatory clinic one day and a hospital the next day, the system looks nearly identical. That makes things easier for the providers because they don't have to readjust. Patient information flows well. We share one medical record per patient across all our sites, and this system does that very well. Patients can visit any facility, and the record is the same all the way around."
— Director, August 2021
Financials
"We were very proud of our transition onto Expanse Patient Accounting. We were dropping claims a few days after go-live. We were very happy that there was no interruption. I have been through EMR transitions where there was oftentimes an interruption with the revenue cycle, but we did not experience one interruption with our transition to Expanse Patient Accounting."
— CIO, February 2022
Satisfaction
"The product is very intuitive. It meets our clinical and administrative needs. Of all of the MEDITECH products that I have dealt with, Expanse Acute Care EMR is their best product by far."
— VP/Other Executive, July 2021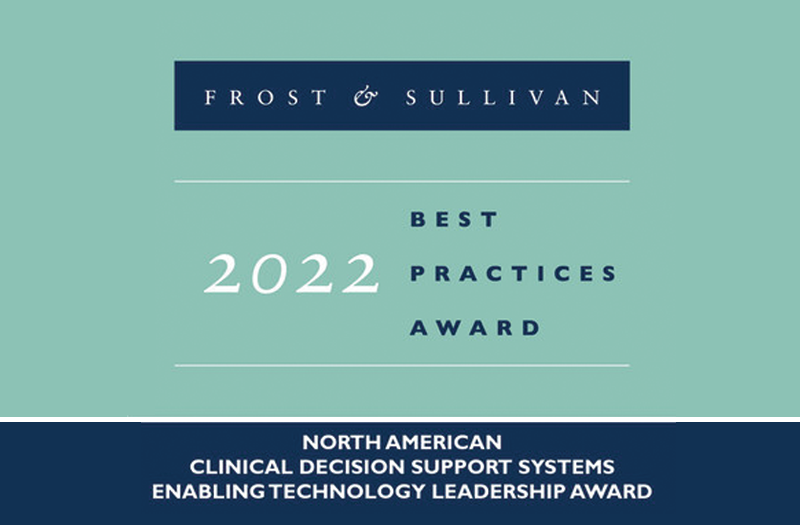 Frost & Sullivan 2022 Best Practice Award
MEDITECH was awarded the Frost & Sullivan 2022 Best Practice Award for our leadership in the clinical decision support space. The research and consulting firm recognized MEDITECH's efforts in simplifying and enhancing clinical decision making by delivering superior, modern tools that drive more targeted, patient-centered care. Solutions highlighted include Expanse Genomics, Google Health Search and Summarization, Expanse Virtual Assistant, MEDITECH Greenfield, the MEDITECH Cloud Platform, and evidence-based toolkits. Frost and Sullivan also acknowledged MEDITECH's approach to customer partnership, including the optimization support provided through MEDITECH Professional Services.
New Tools for a New Era
There's a reason MEDITECH Expanse is continuing to capture attention and market share. It's a modern EHR with a growing set of tools for the changing healthcare landscape.
Here are a few recent additions to the Expanse family:
See for yourself how healthcare organizations are using Expanse, so they can deliver the best care humanly possible.