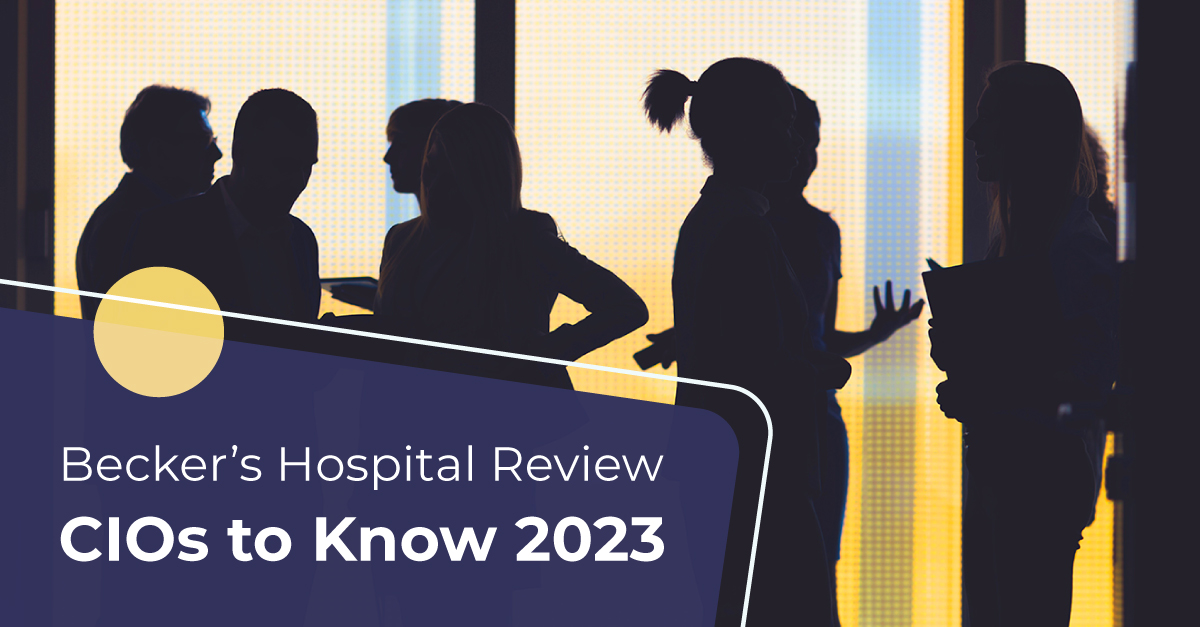 MEDITECH customers recognized as Becker's Hospital Review CIOs to Know
Becker's Hospital Review names MEDITECH customer executives to their "CIOs to Know" list for 2023.
Becker's Hospital Review CIOs to Know list for 2023 includes thirteen executives that are leaders in health IT and MEDITECH customers. The list is built through nominations and recognizes leaders of teams responsible for integrating the latest technologies into their hospitals and health systems. 
Congratulations to these leaders on this accomplishment:
Read our collaborative solution case studies to learn how MEDITECH works with the industry's leading developers, consultants, and system integrators to explore new functionality and optimized workflows for our EHR. You can also download or view our booklet of case study summaries and success stories to find out how customers are improving outcomes.