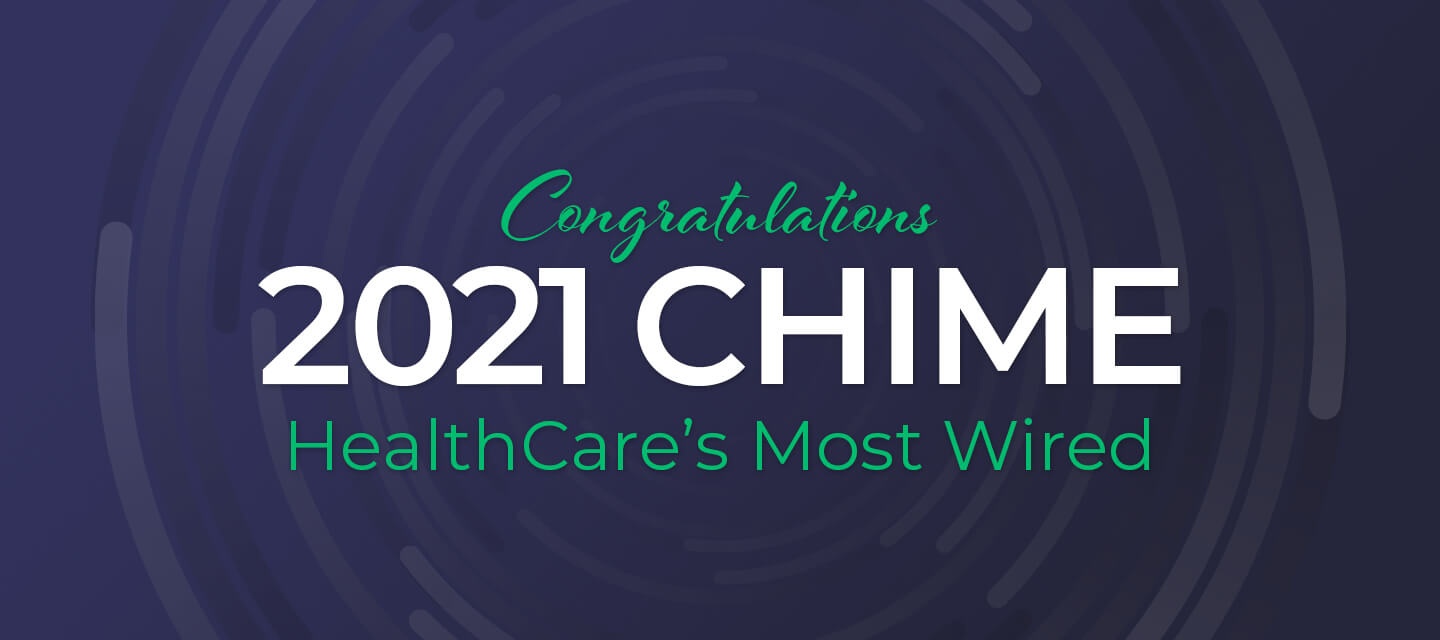 MEDITECH customers named to CHIME's Most Wired 2021
Several MEDITECH customers were recently named to the Digital Health Most Wired list by the College of Healthcare Information Management Executives (CHIME).
MEDITECH is proud to congratulate several customers who were recently named to the Digital Health Most Wired list by the College of Healthcare Information Management Executives (CHIME). MEDITECH customer Avera Health (Sioux Falls, SD) was one of only seven organizations nationwide to achieve level 10 status in both the acute and ambulatory settings. This is the third consecutive year Avera has been honored as a Level 10 organization.
"Avera's history of Most Wired awards as well as our latest designation as Level 10 demonstrates that we are an industry leader," said Avera Chief Information Officer Bruk Kammerman. "Avera fosters a strong culture of innovation, combining the latest technology with medical expertise to benefit our patients."
Several MEDITECH customers made the list for the first time, including North Country Healthcare (Whitefield, NH), which debuted at Level 8 after going LIVE with Expanse across three hospitals. 
"North Country Healthcare greatly appreciates this recognition, but is even more pleased with what our ongoing improvement efforts mean for the health and wellbeing of our community members," said James Patry, System Director, Marketing, North Country Healthcare.  
"We will continue to look for new opportunities for delivering consistently excellent, integrated healthcare. And our use of technology plays an important part in that."
Other MEDITECH customers debuting this year include Magnolia Regional Health Center (Corinth, MS), Lewis County General Hospital (Lowville, NY), and Berkshire Health Systems (Pittsfield,MA).
Several MEDITECH customers also rose in the rankings this year, including Tri-State Memorial Hospital (Clarkston, WA), which joins Valley Health System (Ridgewood, NJ) and Stamford Health (Stamford,CT) among CHIME Level 9 organizations. 
"We are honored to receive CHIME's Most Wired Award. Technology is at the core of quality patient care and represents our commitment to the patient experience," said Avi Popovich, Chief Information Officer at Tri-State Memorial Hospital and Medical Campus. 
"This year, we increased our ranking from the previous year. It shows how dedicated the leadership at Tri-State is in providing innovative and cutting edge technology in healthcare to the community."
DCH Health System (Tuscaloosa, AL), which recently went LIVE with Expanse across three hospitals, also saw their rank rise from Level 7 to 8. "DCH is committed to using technology that positively impacts patients, patient outcomes, staff, and clinicians," said Billy Helmandollar, Chief Information Officer of the DCH Health System. "To achieve this level has taken a collaborative effort of all of the DCH staff and resources to ensure we are applying the correct technologies to benefit everyone."
About 71% of MEDITECH's Digital Health Most Wired customers are currently LIVE on MEDITECH Expanse. 
The mission of the annual CHIME program is to encourage optimal use of information technology to improve patient safety and outcomes, by driving change in the healthcare IT industry. CHIME conducts an annual survey to identify, recognize, and certify the adoption, implementation, and use of information technology by healthcare provider organizations. More than 36,000 facilities were represented in the 2021 survey, a 20 percent increase from the number of sites represented in the previous year's survey. 
"Our customers are progressive leaders that have made a point of embracing advanced technologies to open up new possibilities for transformational change across their organizations," states CHIME Foundation Board Member and MEDITECH Executive Vice President Helen Waters. "It's been an honor partnering with them as they continue to show the benefits a modern EHR can bring to their communities."
Video duration: 1 min. 43 sec.
---