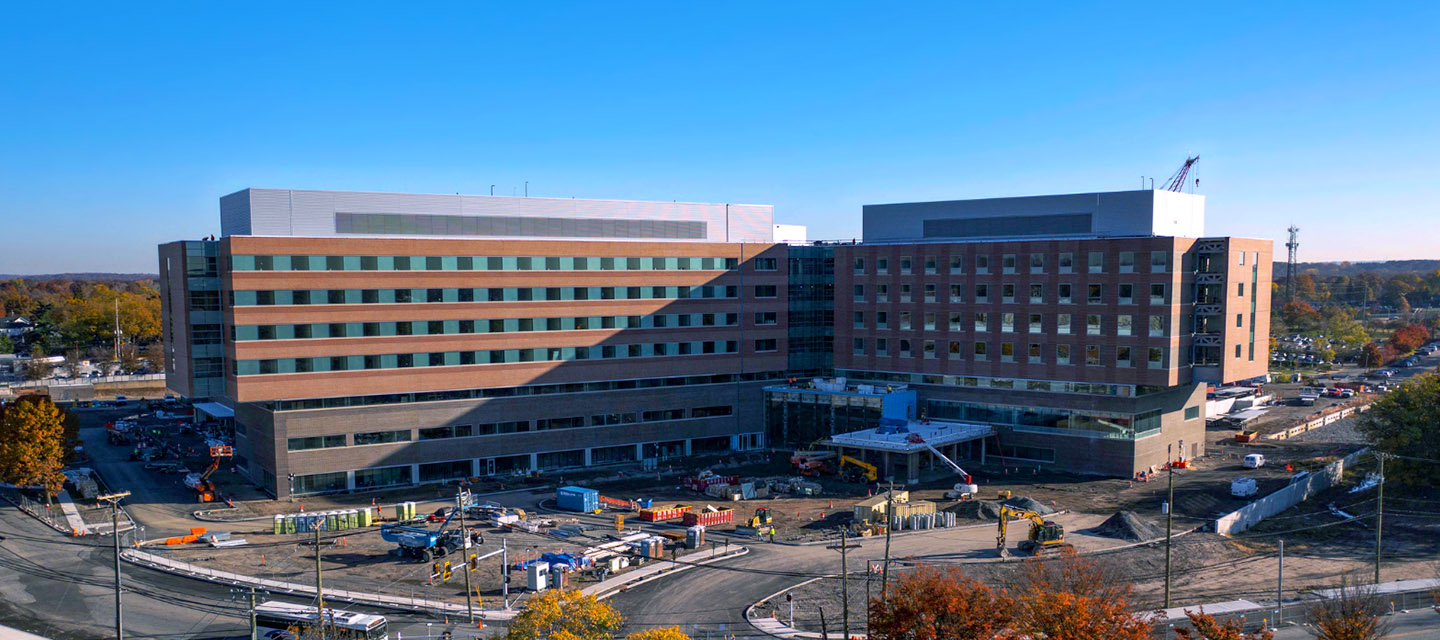 Valley Health building new, patient-centered smart hospital with MEDITECH Expanse as EHR foundation
Valley Health's new smart hospital will leverage MEDITECH Expanse and employ innovative technologies that will impact all areas of the hospital, from network infrastructure to general operations.
Valley Health System (Ridgewood, NJ) is moving forward with a groundbreaking new inpatient facility which is expected to elevate the experiences of both clinicians and patients. Built from the ground up, and scheduled to open around year end, this "smart" hospital will leverage MEDITECH Expanse and employ intentional design elements and innovative technologies that will impact all areas of the hospital — from the network infrastructure to general operations.
Valley Health System's VP of Information Systems and CIO Eric Carey says The Valley Hospital in Paramus will leverage MEDITECH Expanse as its EHR foundation. It is just one of many features he says will significantly improve the patient experience. Each patient room includes a large interactive footwall monitor that will allow patients to see their own medical record information, care team members, and diagnostic images (where available) by leveraging the data managed via the Expanse EHR. Monitors will also enable patients to control their lighting, window shades, and room temperature, leading to improved patient satisfaction. This gives clinicians back more time to focus on patient care.
"In our smart hospital, each room will be equipped with monitors that go beyond standard entertainment options. Patients will be able to see key clinical information, and complete questionnaires and surveys from their beds. Using a companion tablet, patients will be able to video conference with family members," Carey said, noting that improved accessibility of medical records is also likely to positively impact clinicians' direct relationships with patients. 
"Displaying the patient's record on these monitors gives providers the dexterity to review results and discuss them while still with their patients," continued Carey. "The value of these tools to improve patient/provider connections cannot be overstated." 
Patients will also be able to use their monitors to leverage information from Valley's real-time location system, such as identifying who enters their room (including their name, title, and photo). "The RTLS will be integrated with MEDITECH to provide patient location when they are not in the patient room. By leveraging the MEDITECH scheduling system for the interventional platform operating rooms, we can implement power utilization reduction by lowering airflow exchanges when rooms are empty. Smart beds and new artificial intelligence video surveillance systems will identify fall risk behavior based on patient movements, and will enhance staff response times," said Carey.
"Furthermore, by tracking the location of nurses and physicians in relation to patients, we look forward to our clinicians partnering with our Analytics team to gain a better understanding of how the number of patient-to-provider interactions impact patient outcomes," continued Carey.
Another benefit of smart hospitals is the minimization of patient disruptions that are so common in traditional hospital settings. Valley's new facility will employ an "on-stage/off-stage" model that separates patients and the public from general operations. "Rooms will include two-sided supply, medication storage, and dirty linen bin access, so there is no need to enter a patient's space to check these items," said Carey. "Plus, we will be using an advanced Building Management Systemto keep patient rooms from going out of service, ensuring that maximum patient capacity can be achieved at all times." 
Carey added that the overall layout of the hospital was also carefully considered, to eliminate unnecessary interactions between patients and the public. "Our new emergency room will be placed next to the imaging department, for easy patient transport," he said. "Surgical Services is located just above the ER, with a dedicated elevator. These choices can make a huge difference in the way that our community experiences care, and we expect to see improved recovery times." 
Valley is working with MEDITECH to keep the EHR as the main source of patient data, with the goal of eliminating duplicate data entry wherever possible. With a solid core EHR system and advanced integration with ancillary systems, care providers will be able to care for patients in the most efficient way possible.
MEDITECH Executive Vice President and COO Helen Waters commends Valley Health for its progressive approach to providing a frictionless and comfortable patient experience.
"Healthcare transformation is all about meeting patients and providers where they are today, and making solid choices that will serve their needs going forward," she says. "We are happy that Expanse is central to Valley Health System's journey as they move forward with their new smart hospital and embrace all the positive changes that come with it." 
Valley Health System's commitment to improving care through innovation has been recognized among CHIME Digital Health's "Most Wired" organizations for the past 22 consecutive years. Most recently, they were named one of the world's best hospitals by Newsweek in its World's Best Hospitals 2023 list. Learn more about how the organization uses MEDITECH Surveillance to improve response and treatment times.