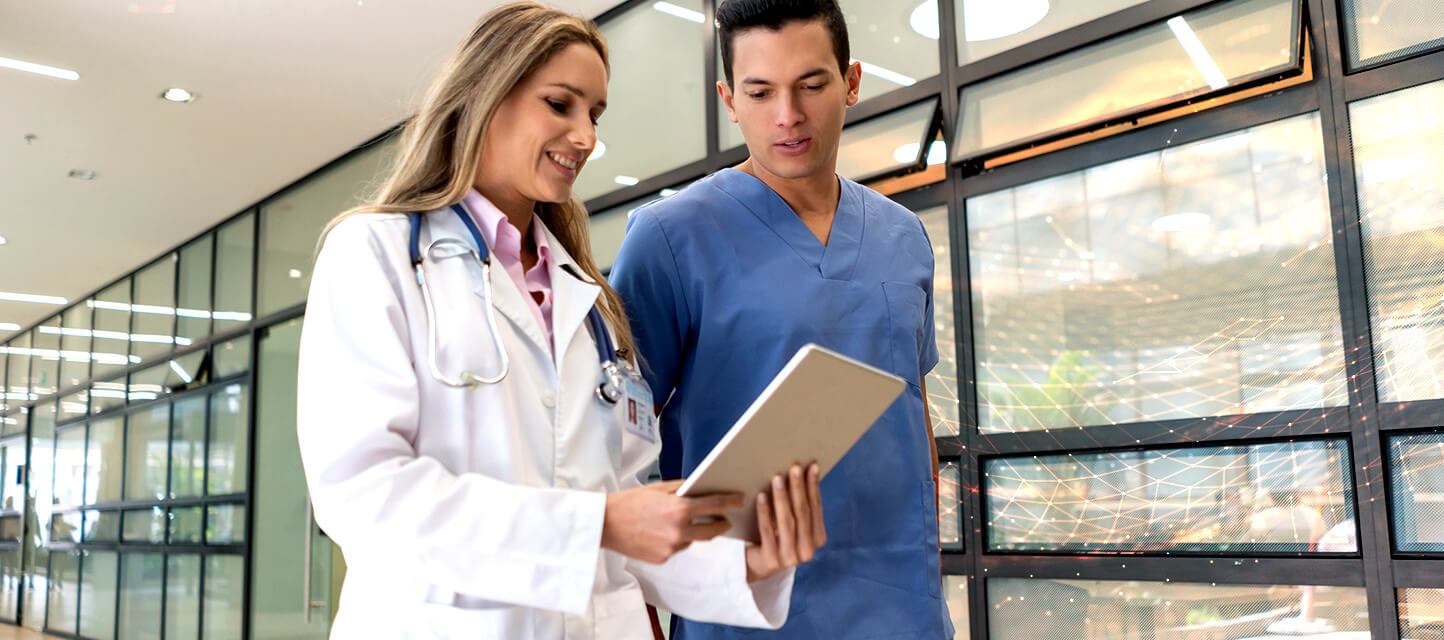 MEDITECH continues moving health IT forward
MEDITECH continues to accelerate healthcare technology, bringing innovative, modern digital tools to market in collaboration with today's healthcare leaders.
Health systems and industry experts agree: MEDITECH continues to accelerate healthcare technology, bringing innovative, modern digital tools to market in collaboration with today's healthcare leaders.
"We're building on a solid foundation of integrity, sustainability, and partnership with our customers that not only informs our current efforts, but inspires our vision of the future of healthcare," MEDITECH Executive Vice President and COO Helen Waters said.
The company anticipates further market growth after a highly successful 2022 that included securing an agreement with 30-year customer HCA Healthcare for a large-scale deployment of the MEDITECH Expanse EHR in U.S. and U.K.-based HCA hospitals and clinics, explained Waters. 
MEDITECH's partnership with HCA also earned the two organizations the distinguished CHIME Collaboration Award, an acknowledgment of their years of transforming and innovating together as they look to move healthcare forward to support the latest evolutions, from cloud technology to personalized medicine.
"What we find is, there's nothing like a valued partnership that's been built on 30 years of experience — we know each other, we know what MEDITECH is about, and we like what we see. And what we see with what MEDITECH has built with Expanse, we really think it's positioned well for the future," said Dr. Jim Jirjis, CHIO of HCA Healthcare.
Frost & Sullivan recognizes Expanse as 'pioneering technology'
The Expanse platform's advanced clinical decision support systems have been recognized as "a pioneering technology" by Frost & Sullivan, who recently presented MEDITECH with its 2022 North America Enabling Technology Leadership Award.
"MEDITECH stands out from competitors based on its commitment to innovation, creativity, and ability to launch new solutions with far-reaching impact and application. It pairs its technology focus with customer-centric values, thus earning a solid reputation in the clinical decision support systems (CDSS) market," added Ojaswi Rana, Frost & Sullivan Best Practices Research Analyst.
"Supporting medical providers with an EHR that helps them and doesn't get in the way is the core of everything we do," said Waters. "Expanse offers intuitive workflows and real-time data that helps clinicians make the most informed decision for their patients."
Built for mobility and optimized for the cloud, Expanse gives care providers a holistic view of their patient's care across hospitals, ambulatory practices, outpatient clinics, emergency departments, surgical centers, home care, hospice, long-term care, mental health settings, and patients' homes for better care coordination. 
MEDITECH is also extending new functionality for infusion clinics, outpatient therapy/clinics, tissue/transplant facilities, and other specialty facilities.
Offering tomorrow's health solutions today
MEDITECH also foresees continued success because of how it is bringing transformative healthcare solutions to organizations of varying sizes in all 50 U.S. states and 26 countries internationally.
The company's collaboration with Google Health and Google Cloud Platform provides the technical and security infrastructure to create, test, and deploy new cloud-native technologies like Expanse Patient Care, Expanse Transport, and the Expanse Now physician app.
In addition, MEDITECH has developed Traverse, a cloud-based interoperability solution that enables the free flow of health information among EHRs used by multiple participating organizations.
With capabilities beyond one-to-one data exchange, MEDITECH Traverse is an integrated ecosystem for organizations to access information through CommonWell Health Alliance® connectivity, FHIR APIs, and other accessible data sources, both in the U.S. and internationally.
Most recently, the CARE4 project in central Ontario reached a new milestone with the launch of a central patient portal across their acute hospitals and ambulatory clinics, connecting some 16,000 patients and their providers. 
And MEDITECH's first-of-its-kind Expanse Genomics solution empowers physicians, practices, and patients with readily available genetic data, cost-effective precision medicine, and care plans tailored to the individual.
"To the best of my knowledge, MEDITECH is the only EHR vendor bringing discrete and actionable genetic data directly into the EHR and storing it," explained Patricia Rice, Clinical Director Precision Medicine and Genetics at Frederick Health, in a recent blog.
Located in western Maryland, Frederick Health has enjoyed a partnership with MEDITECH for more than 30 years, and is considered one of the leading genomic medicine programs in the country.   
Delivering sustainable services at a predictable cost
Through the MEDITECH as a Service (MaaS) subscription model, health systems can quickly stand up a fully functional, enterprise-wide EHR while improving fiscal performance. 
Since its release in 2018, MaaS has grown to include more than 70 customers in 35 states and territories, with nine new hospitals of up to 229 beds signing for MaaS during 2022, an increase of 45 percent over all prior years.
As more and more health systems move to Expanse, MEDITECH continues to gather important feedback from clinicians, specialists, executives, and patients and identify new ways that health IT can support them.
"We want to lead the transition of the EHR space with new ideas, innovations, and meaningful changes that are in alignment with the market's needs today, and in the future, and we believe MEDITECH is in a unique position to achieve that goal," said Waters.