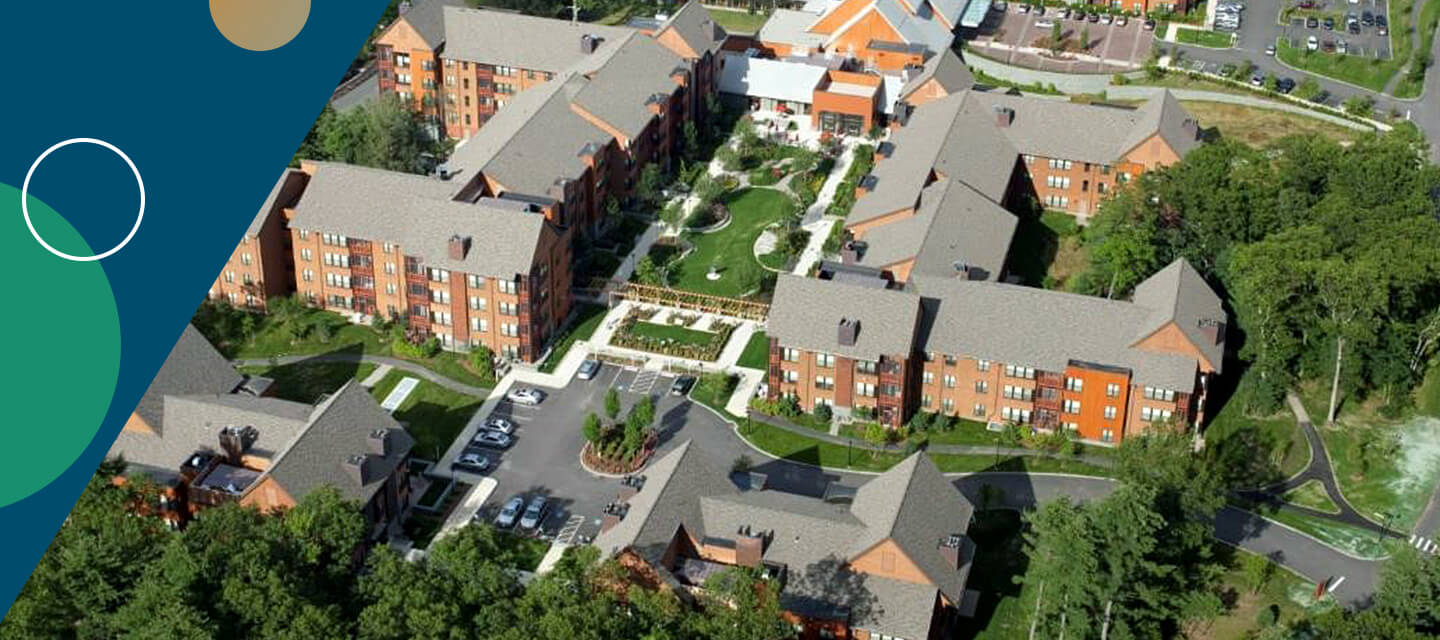 Hebrew SeniorLife enhances senior care coordination with MEDITECH Expanse
National senior services leader Hebrew SeniorLife recently implemented MEDITECH Expanse as part of its transformation strategy to consolidate four separate EHRs and clinical systems.
National senior services leader Hebrew SeniorLife (Boston, MA) recently implemented MEDITECH Expanse as part of its transformation strategy to consolidate four separate EHRs and clinical systems. In doing so, the organization established one ecosystem for a more complete and integrated view of their elderly patients' health, while also strengthening communication with families.
As New England's largest nonprofit provider of senior health care and living communities (and the only senior care organization affiliated with Harvard Medical School) Hebrew SeniorLife serves more than 3,000 seniors a day across six campuses throughout Greater Boston.
According to CIO Eric Rogers, the organization selected Expanse for its ability to connect care across their various care settings, including long term chronic care, post-acute care, outpatient services, home care, and hospice. Following the launch, staff reported smoother transitions between settings, as patient information was integrated on a single system and the need for reentering data was eliminated.
"With Expanse, the impact on medication reconciliation has been significant, as many of our patients have 15-20 different prescriptions they are taking. Today we have confidence that this information is all captured in one medical record that can be accessed at any of our facilities," said Rogers. In addition, "there has been better movement through the continuum and less expenditure of employee time with tasks such as registration," he said.
Unlike other healthcare organizations which patients may visit a few times a year, the relationships Hebrew SeniorLife has with its patients can last decades. For that reason, it was important that their EHR could capture an extended medical history as well as a variety of personal information important to patients and their families.
"Health goals for our senior care residents may be different than for other patients," said Rogers. "Instead of having a goal to lower blood pressure, our patients may just be hoping to gain mobility so they can travel to their grandchild's upcoming wedding. We want this information to be reflected in the EHR so that the entire care team can work with the patient to make it happen."
Hebrew SeniorLife plans to introduce the patient and family portal in its next phase, with the input from their Family Advisory Committee to improve communication and encourage family engagement in patient care.
"A traditional patient portal falls short of what patients and families need in the world of Senior Care," said Tammy Retalic, CNO and Chair of the Family Advisory Council. "Having the ability for family members to see what activities their loved ones have attended in addition to having access to the medical information is a unique feature of this initiative. Partnering with MEDITECH in the development and early adoption of a reimagined patient and family portal ensures that the features are user friendly for family and patients. Our family advisory council is very excited about this pioneering insight into important social determinants of health for their loved ones."
The patient portal enables care providers to add regular reports on a resident's activities. Changes in a patient's routines or social activities will be noted in the MEDITECH Expanse chart along with medical information, to tell a more complete story about their overall well being.
"Our view of healthcare must encompass a wider social lens, especially for seniors still living at home or with family," Rogers said. "These patients often need more assistance, so interacting with family and monitoring their activities are important indicators of health. With the EHR, we can track this information in a way that is accessible and meaningful, to create a clearer picture of how the patient is doing and how we can best support them."
Rogers added that the organization looks forward to leveraging functionality like Business and Clinical Analytics, to advance their financial, clinical, and quality improvement initiatives.
MEDITECH Executive Vice President and COO Helen Waters believes that EHRs will play a crucial role as patients age and their care becomes more complex. "It is so important that clinicians and family members have the ability to help seniors manage their health, as it has such a big influence on their quality of life," said Waters. "With its integrated set of tools for collaboration and patient engagement, Expanse will support Hebrew SeniorLife in doing just that."
Learn more about how MEDITECH's Care Coordination can help your organization to focus on the whole patient.