See the value of an integrated Home Care and Hospice solution.
Support patients through every stage of life, using MEDITECH's integrated Home Care solution with the Expanse EHR. You'll be able to keep patients safe and well-cared for outside traditional acute settings — using home health, telehealth, and hospice features to give patients a personalized experience from the comfort of home.
True integration bridges gaps in care.
Prevent costly readmissions and ED visits with the power of a single, integrated EHR. Expanse helps homecare agencies and hospitals to closely monitor recently-discharged and/or chronically ill patients, and easily exchange information between entities for streamlined transitions and improved care consistency.
Video duration: 2 min. 41 sec.
---
Experience a mobile solution that moves with you.
Using MEDITECH's mobile home care solution, aides and field staff can access their schedules and view patient charts on the move. The easy-to-use solution is accessible via standard web browser on any smart device. Aides can generate more accurate plan-of-care documentation using the solution's structured responses, integrity checks, and simplified documentation tasks.
Expanse Earns Top Marks for Home Care Performance
MEDITECH Expanse was ranked #1 in the 2022 Best in KLAS: Software & Services report for Home Health EHR (small 1-200 average daily census) for the second straight year. MEDITECH also ranked first in two other segments, Acute Care EMR (Community Hospital) and Patient Accounting & Patient Management (Community Hospital).
"MEDITECH Home Health EHR is easy to maneuver around in. It is easy to see past visit notes or put in orders and see what medications patients are on. The system has some nice reports that it can run. I like how on some of the reports, we can easily see how many nurses visits we have done. There are reports to see how we are doing on our quality measures. They come up with the results fast, and they are accurate."

Nurse, KLAS Research, November 2021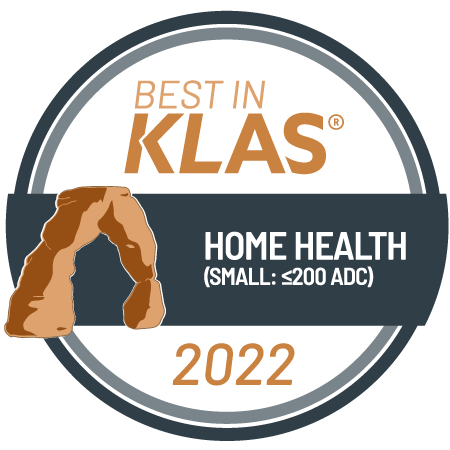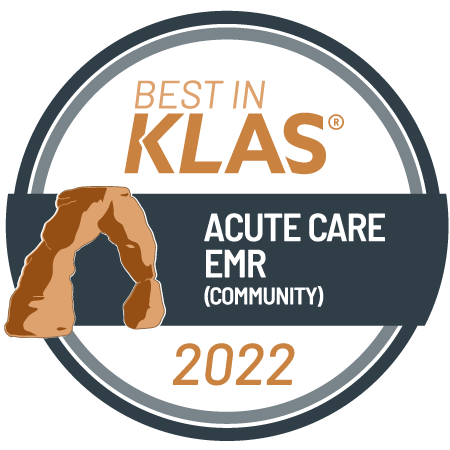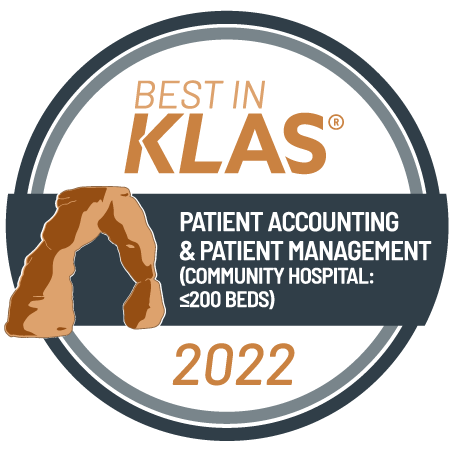 Access the tools you need to ace your next audit.
Audits have you stressed?
With MEDITECH Home Care, agencies have the tools they need to approach each audit confidently.
The clinical and financial integration of MEDITECH Home Care
creates a checks and balances system to provide accurate financials
and prevent errors in billing.

Our mock surveys, checklists, and comprehensive Audit Guide
are all specially designed to put agencies on the right track
to receive top marks.
Video duration: 1 min. 51 sec.
---
Use management reports to get a bird's eye view.
See how Med Center Health's Director of Home Care uses MEDITECH Home Care management reports to monitor her organization's performance on a daily basis. Clinicians and field staff are also leveraging MEDITECH's task-driven system to improve documentation and provide more informed patient care.
Extend compassionate end-of-life care to patients and families.
MEDITECH's integrated Hospice solution supports patients, families, and hospice staff throughout a sensitive time. While patient care stays consistent, the solution can be customized to reflect the wishes of each patient and family.
Reserve your spot for MEDITECH's 2023 Home Care Symposium, as we explore how digital transformations in home care delivery have helped address increasing demands for in-home healthcare services.