MEDITECH's Care Coordination connects every point of patient care
Coordinate care with the power of one EHR.
Navigate all the complex twists and turns of healthcare with MEDITECH Expanse. You'll have one system so you can effectively focus on the whole patient, wherever they may be in their journey.
When the dots connect themselves, the whole picture becomes clear.
Extend care beyond the hospital and practice. Share information across all settings to get a complete view of your patients' needs.
Urgent Care
Keep track of patients' minor ailments and medication changes that occur 24/7, with MEDITECH's Virtual On Demand Care.
Emergency Department
Leverage information and documentation in one cohesive chart that facilitates care delivery inside and outside the ED.
Behavioral Health
Focus on patients' mental and physical health with tools to collaborate on intervention and support.
Rehabilitation
Facilitate care team collaboration around patients' goals for positive patient outcomes. Embedded IRF-PAI documentation ensures accurate reimbursement.
Long-Term Care
Ensure smoother transitions of care for patients and residents using our single, integrated EHR.
Keep patients on track.
Case managers, advocate for your patients to receive the care they need. MEDITECH's Case Management offers a centralized solution for coordinating all patient activity from admissions through discharge. Keep your patients on a healthy path by tracking compliance, documenting progress towards their goals, managing care transitions, and planning for discharge.
Our Case Management solution includes:
Easy access to multidisciplinary plans of care and clinically significant documentation

Evidence-based care guidelines using MCG Indicia or McKesson Interqual to support utilization review

Remote monitoring capabilities via at-home devices to track high-risk, high-cost populations

A Community Care Transitions Portal that integrates case managers with post-acute facilities through a secure web portal for streamlined communication and discharge workflow planning.
Far and Wide.
Your patients don't always receive care in your network. Standards-based interoperability benefits everyone and helps you connect across the continuum of care, HIEs, and public health agencies with ease.
Traverse, MEDITECH's interoperability solution included in Expanse, ensures you have all the components you need, in one bundle, to exchange information the way you want. From local and regional connections, to enrollment in nationwide data exchange services, Traverse can help you to securely share data between clinicians and patients throughout the entire healthcare landscape.
Stay ahead of your patients' needs...
Know whom you are accountable for, and help them manage their health. Use the Expanse Care Compass Registries as the basis of a care management program that enables you to keep healthy patients well and intervene before minor conditions spiral out of control.
These actionable registries populate with real-time patient data from across care settings including remote monitoring devices and fitness trackers.
When paired with Expanse Population Insight, clinicians are able to develop a more holistic view of their patients and capitalize on identified risk and open care gaps.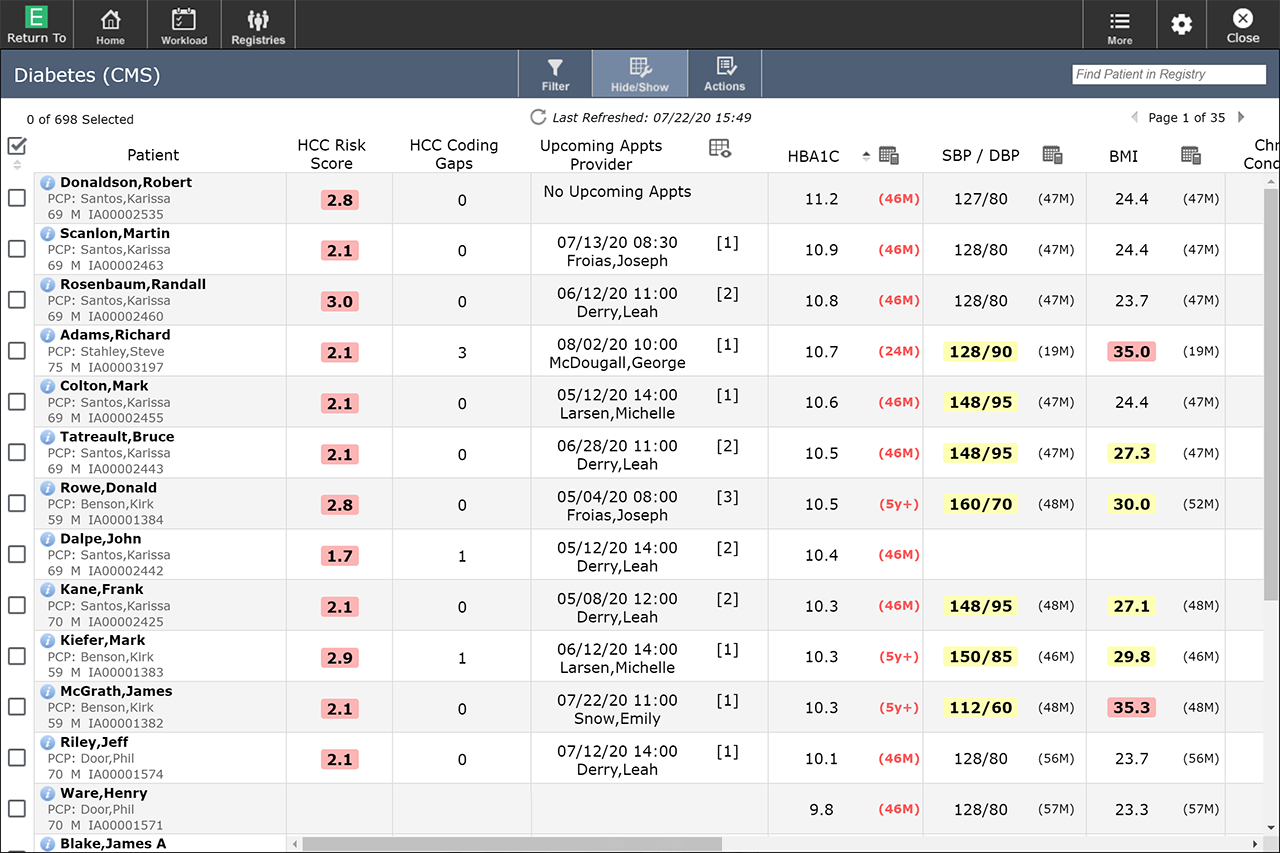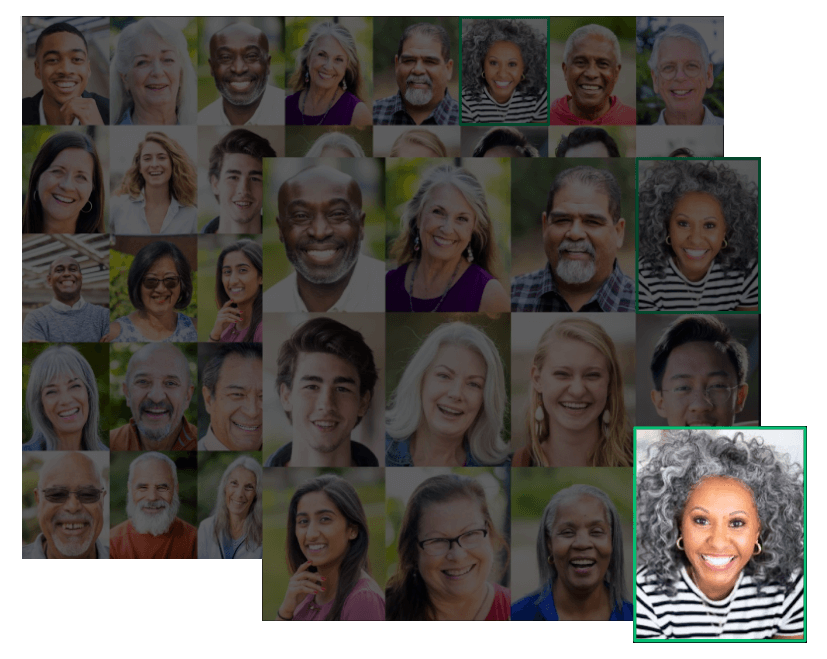 Manage your patient populations with Expanse tools
Clinicians benefit from a more holistic view of patient information with insights from multiple sources embedded throughout Expanse as part of their natural workflow.
MEDITECH's information-rich Population Health Management platform allows you to harnesses the comprehensive data set within Expanse Population Insight, the powerful analytics of Business and Clinical Analytics, and the centralized care management tools within Expanse Care Compass, resulting in more effective management of your patient populations — who they are, where they've been, and where they're going.
Empower the most important member of the care team — the patient.
No one plays a more crucial role in their health and well-being than patients themselves. Keep them engaged with MEDITECH's Patient and Consumer Health Portal, where they can view and trend their data from personal health devices to pursue individual wellness goals. Patients can also book appointments, update their information, and communicate securely with providers.
Patient engagement solutions put patients at the center of their care.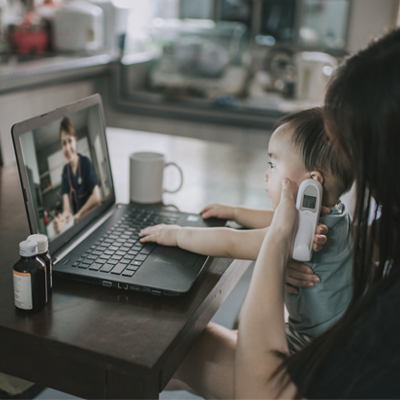 Offer patients a convenient, remote interaction with their providers — for both scheduled and urgent care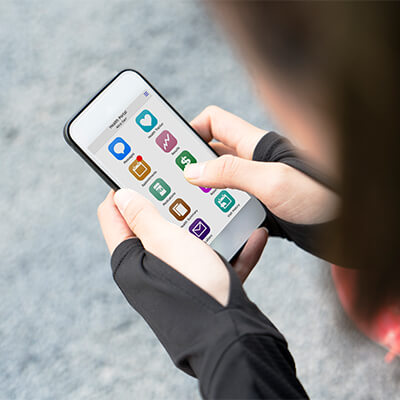 Available through the Apple Store and Google Play, provides patients with secure, convenient access to their health information via their mobile device or tablet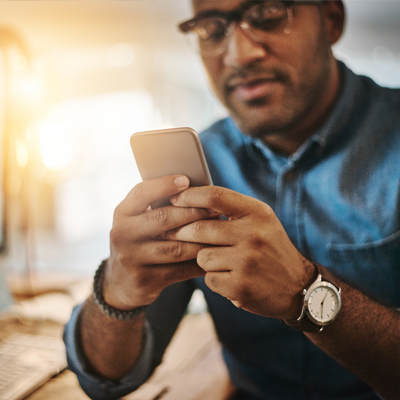 Users can also access their own health data with Health Records on iPhone®, which includes all of their information in one easy-to-use interface.
See for yourself how healthcare organizations are using Expanse, so they can deliver the best care humanly possible.