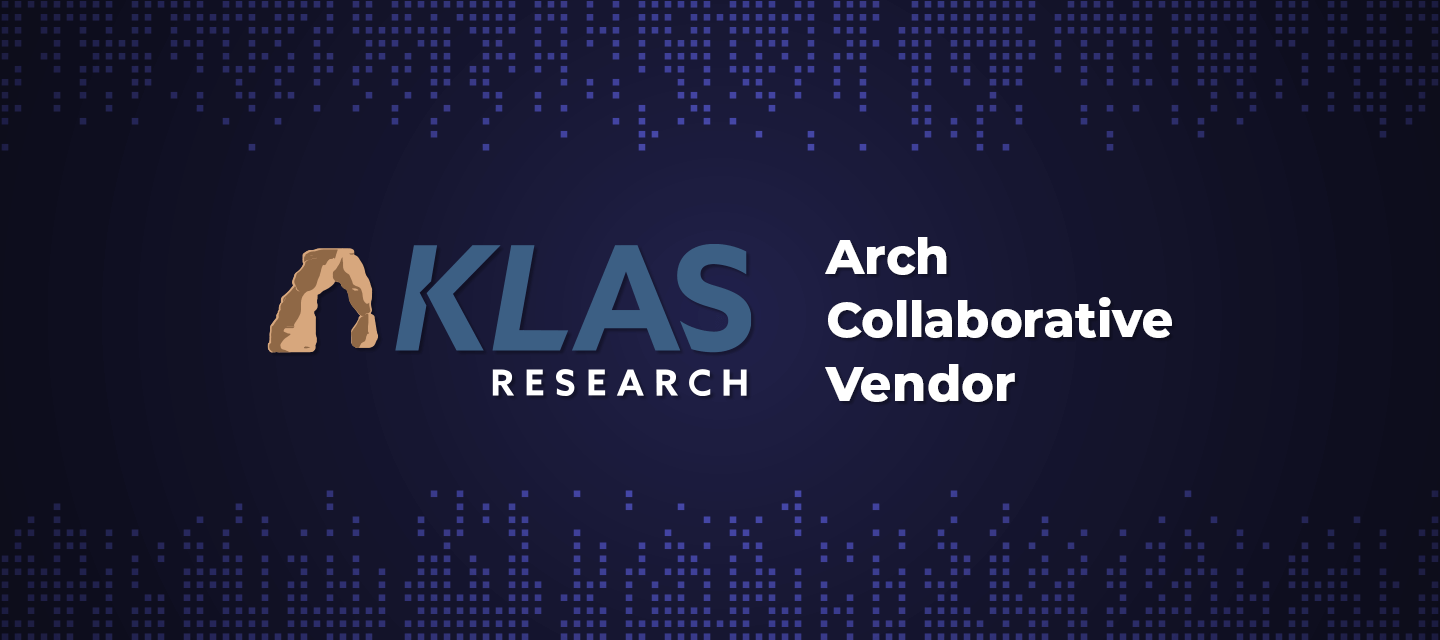 MEDITECH joins the KLAS Arch Collaborative
MEDITECH formalizes its role as an Arch Collaborative vendor to align with their goal to elevate the healthcare industry through a smooth EHR experience.
MEDITECH is pleased to announce that the company has officially joined the KLAS Arch Collaborative, a group of healthcare organizations committed to reducing clinical burnout and improving the Electronic Health Record (EHR) experience. The Arch Collaborative brings healthcare organizations together to identify areas of opportunity and best practices for health IT deployment. KLAS's curation of industry-wide benchmarks, supplied by users and vendors alike, inspire a circle of innovation with the end goal of increasing EHR satisfaction.
"Arch Collaborative data shows that, while organizations can find success with any EHR vendor, having a true partnership can make a big difference," says Adam Gale, CEO of KLAS Research. "Vendor participants can dramatically reduce the time it takes to implement needed changes from direct physician and nurse feedback. For this reason, we are excited when vendors join in the effort."
KLAS recently released a white paper titled "Understanding Your Risk for Physician Turnover", which confirmed through their research – much of it supplied by Arch Collaborative members – that physicians desire more EHR education and investment as incentive to stay. Physicians identified at risk of leaving an organization can still be reached through EHR-focused drivers such as more overall training, reevaluating how the technology prioritizes patient care and safety, and investing in technology that demonstrates reliable upgrades, such as voice recognition.
"Clinician burnout continues to be a major concern among healthcare leaders," observes MEDITECH Associate Vice President Christine Parent. "Our access to KLAS research will allow us to better assist our customers by addressing these industry-wide concerns and eliminating pain points. Our objective is to help clinicians see the EHR as a valuable tool that fosters positive outcomes. We firmly believe that the Arch Collaborative's open dialogue will aid us to accomplish this aim."
"We are proud to welcome MEDITECH as the newest vendor member of the KLAS Arch Collaborative," Gale follows up. "We look forward to helping them work closely with their customers as they continue to improve their solutions."
The company will kick off its new member status by participating in the annual KLAS Arch Collaborative Learning Summit, July 18-21. Attendees will gain from MEDITECH leaders on July 20 at the MEDITECH EHR Breakout Session, focused on how the company is transforming the clinical user experience and adapting the Expanse platform to meet evolving healthcare needs. Presenters will also touch on essential topics such as reducing clinical burnout, improving workflows, interoperability, and the company's partnership with Google.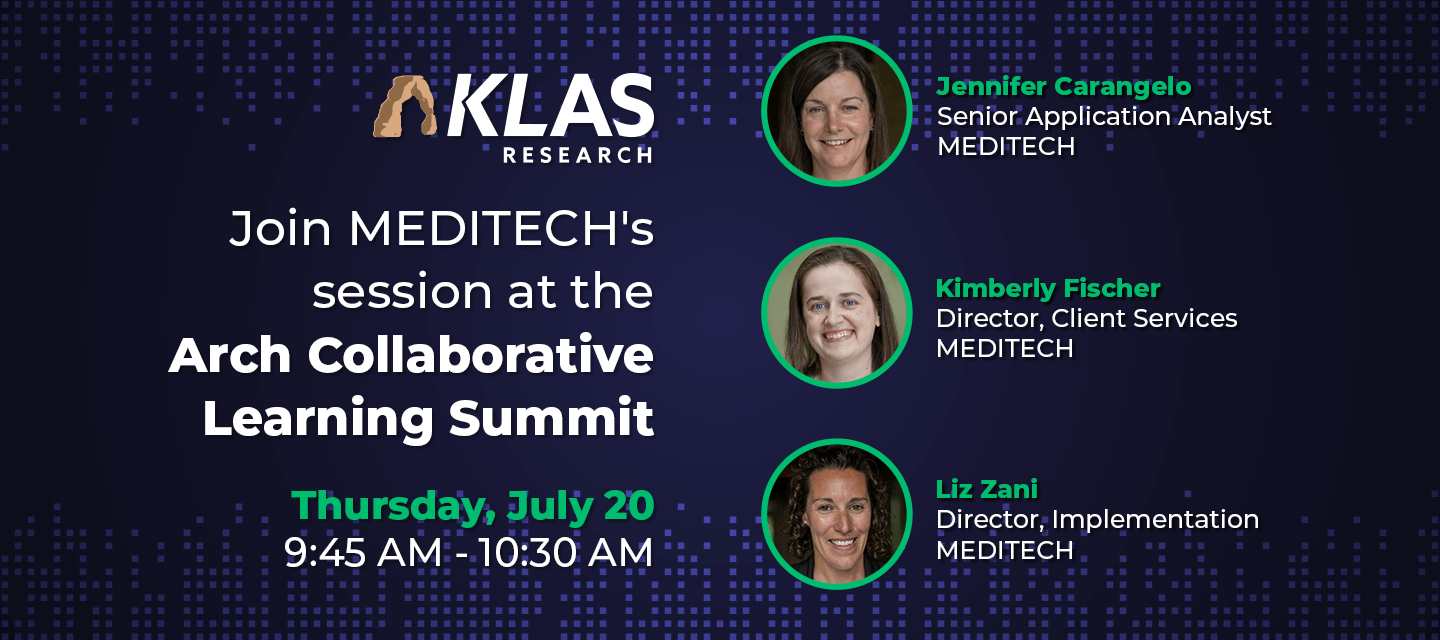 Arch Collaborative members can register for the Arch Collaborative Learning Summit on the KLAS website. MEDITECH leaders will be in attendance to learn from peers and build connections.