Save the Date
for the 2023 Event!
September 20-22, 2023
MEDITECH Massachusetts
Review, rethink, and revise together.
The healthcare industry is at a critical juncture. The demands of digital transformation, value-based care, and consumer engagement are merging. Our success as leaders depends on our ability to connect with others and collaborate across disciplines. This event will gather diverse decision makers together for a rare opportunity of focused idea generation and creative problem solving.
We will explore relevant, timely topics such as:
Accelerating the adoption of innovative technologies
Improving the patient experience through personalized care
Reducing staff turnover and clinician burnout
Addressing health equity and social determinants
Maintaining your organization's independence in an interconnected world
Featured Speakers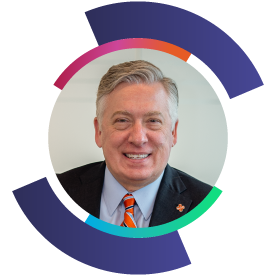 Michael Cuffe, MD, MBA
Executive Vice President and Chief Clinical Officer of HCA Healthcare
In his role at HCA — one of the nation's leading providers of healthcare services — Dr. Cuffe is responsible for clinical quality, nursing, clinical informatics, care transformation, urgent care operations, graduate medical education, laboratory services, and for overseeing more than 13,000 employed and managed physicians.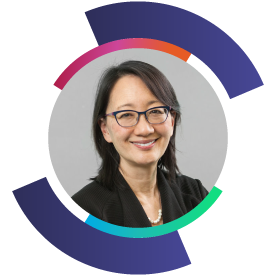 Vivian Lee, MD, PhD, MBA
President of Verily Health
Dr. Lee is the president of Health Platforms at Verily Life Sciences, whose mission is to apply digital solutions that enable people to enjoy healthier lives. A passionate champion of improving health, she works closely with Verily's clinical and engineering teams to develop products and platforms that support the successful transformation of health systems as well as providers, patients, and communities. Dr. Lee is also the author of the acclaimed book, The Long Fix: Solving America's Health Care Crisis with Strategies that Work for Everyone (Norton, 2020).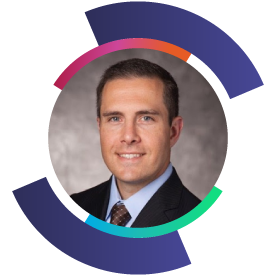 Ryan A. Terry
Digital Transformation Officer, Managing Director, Healthcare & Life Sciences, Google Cloud
Ryan leads Healthcare and Life Sciences for the Cloud Customer Experience organization. He and his teams work with strategic customers and partners to guide them through the process of adopting cloud and Alphabet solutions. He also serves as an advisor to MEDITECH's delivery teams, focusing on driving long-term value to both our customers and Google.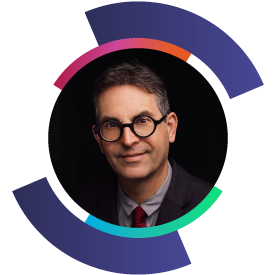 John Halamka, MD, MS
President of Mayo Clinic Platform
As president of the Mayo Clinic Platform, Dr. Halamka leads a portfolio of platform businesses focused on transforming health care by leveraging artificial intelligence, connected healthcare devices, and a network of trusted partners. An active emergency room physician trainer, Dr. Halamka has been developing and implementing health care information strategy and policy for more than 25 years.
Session info coming soon.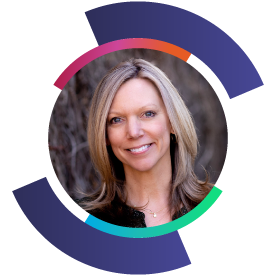 Stacy Palmer
Senior Vice President and COO of The Beryl Institute
As Senior Vice President and COO of The Beryl Institute, Ms. Palmer has helped lead the expansion of patient experience as a central conversation in healthcare. A visionary thinker and pragmatic strategist, she joined the organization in 2010 and assisted in establishing the Institute as a membership organization and global thought leader.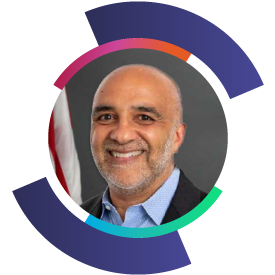 Micky Tripathi, PhD, MPP
National Coordinator for Health IT
Dr. Tripathi is the National Coordinator for Health Information Technology at the U.S. Department of Health and Human Services, where he leads the formulation of our federal health IT strategy and coordinates federal health IT policies, standards, programs, and investments. He has over 20 years of experience across the health IT landscape in areas ranging from population health management and value-based care to interoperability and clinical data analytics.
Session info coming soon.
Video duration: 1 min. 41 sec.
---
Get ready to connect, learn, and build new goals...at MEDITECH LIVE.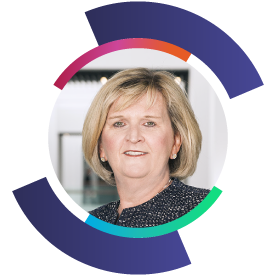 "MEDITECH LIVE is all about amplifying your voice and your experience, and combining it with the expertise of your peers as well as industry thought leaders. Together, we have a chance to build upon our collective momentum, embrace the opportunities of this next transition in digital heath, and drive healthcare's evolution."
Helen Waters
Executive Vice President & COO, MEDITECH
Attendees are excited for MEDITECH LIVE!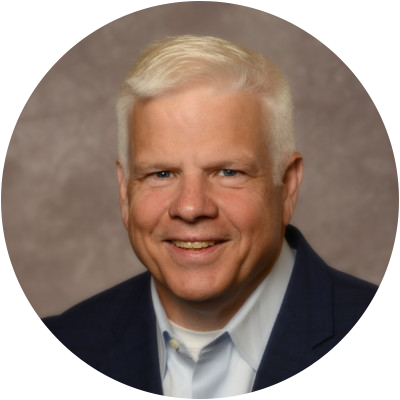 "MEDITECH LIVE is a great opportunity to hear from my physician and IT peers, as well as connect with other executives who are shaping strategy at their organizations. There's a lot we can learn from one another."
Gerald Greeley, CIO
Lawrence General Hospital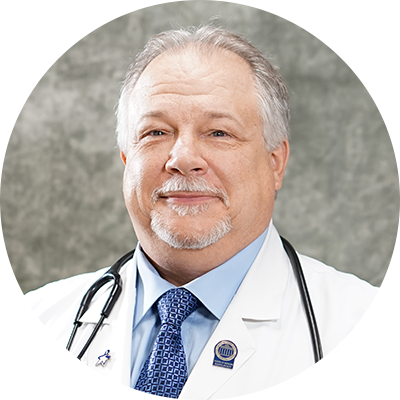 "For most healthcare organizations, developing cohesive strategies to optimize AI, increase mobility, improve health equity, extend natural language processing, and promote personalized medicine can be overwhelming. MEDITECH LIVE is a unique opportunity for leaders to tackle these concerns together."
William Sewell, MD, MBA, Chief Medical Information Officer
Phoebe Putney Health System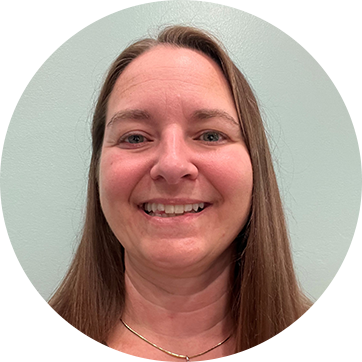 "We are always looking for ways to optimize the EHR, improve workflows and satisfaction for our team, and explore the latest innovative technologies. The MEDITECH LIVE event offers the opportunity to gain insights in all of these areas."
Kim Hoover, RN, BSN, CMSRN, Clinical Informatics Coordinator
Mount Nittany Health
Coming to MEDITECH LIVE and looking for something fun to do Monday night? Choose from these vendor-sponsored events!
MEDITECH LIVE Welcome Reception
Sponsored by: CloudWave, Forward Advantage, and Experis
When: Monday, September 19, 6:00 p.m. - 9:30 p.m.
Where:CBS Sporting Club, Patriot Place, Foxboro, MA
Registration:Click here to register (separate registration required)
Transportation: Free transportation to/from area hotels through Uber (Uber event code will be provided prior to the event).
For more information: Robin Gordon, rgordon@gocloudwave.com or 508-251-8906
MEDITECH LIVE Happy Hour
Sponsored by: BridgeHead, CereCore, Google Cloud, Interlace Health, and Pure Storage
When: Monday, September 19, 6:00 p.m. - 9:30 p.m.
Where:Howl Splitsville Topgolf Foxborough, Patriot Place, Foxborough, MA
Registration:Click here to register (separate registration required)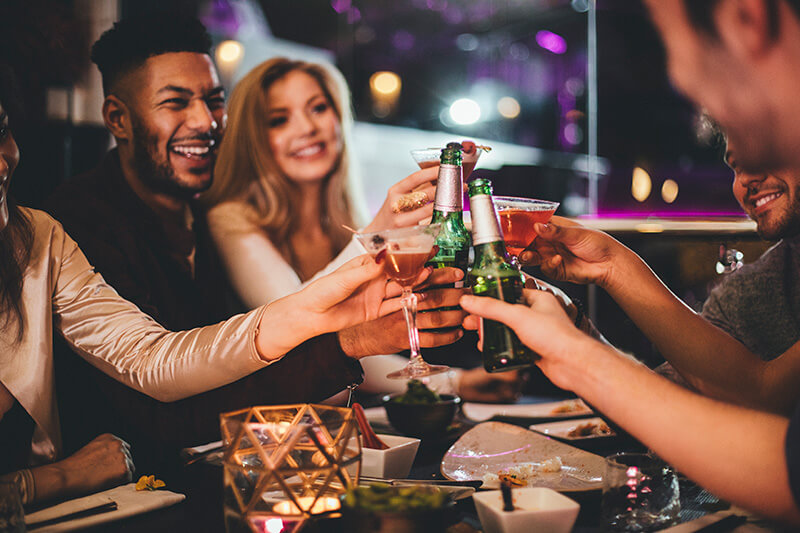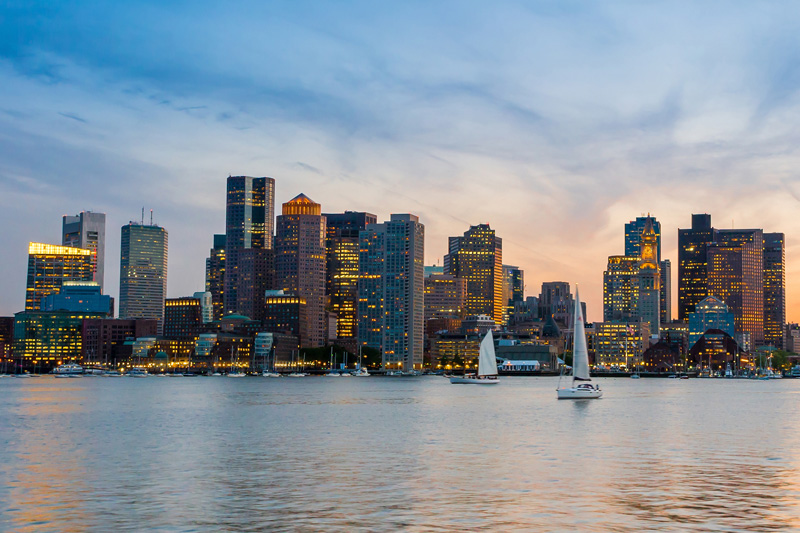 Let's go cruisin'!
Join us as we take in the picturesque skyline during a Boston Harbor sunset cruise on Wednesday, September 21st, from 5:00 p.m. - 8:00 p.m. Plenty of great food and drinks will be served and bus transportation will be provided from Foxborough and back.
Please complete this form to let us know if you would be interested in attending the cruise. We will send you an email once you're confirmed to set sail!
Note: Space is limited and this form is for informational purposes only – it is not a registration. We will send an email confirming your spot on the boat.
Many thanks to our cruise sponsors: