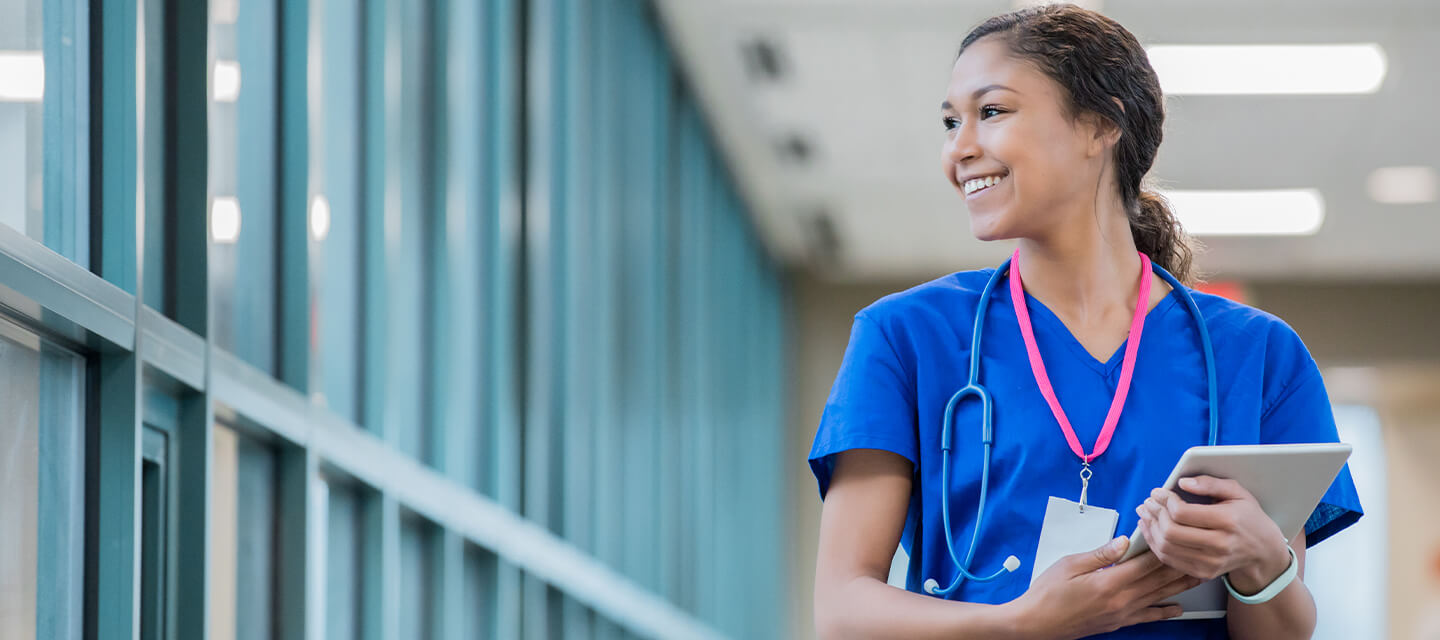 MEDITECH's Market Share Expands with Expanse
Industry research firm KLAS reports that MEDITECH Expanse placed the company as one of two EHR vendors to see significant market share growth in 2019.
The Expanse platform is expanding MEDITECH's appeal, drawing interest and purchases from organizations outside MEDITECH's legacy customer bases and from types of organizations that haven't typically considered MEDITECH in the past, according to a 2020 US EMR Market Share report from KLAS.
MEDITECH was one of only two vendors to report market share growth in 2019, amassing 29 net new (net sites are defined as competitive wins) customers, including a purchase from a larger (400+ bed) health system outside MEDITECH's legacy customer bases. 
Furthermore, MEDITECH also experienced growth of Expanse with an additional 27 customers choosing to migrate to the platform from earlier legacy MEDITECH platforms. This brings the total number of customers on Expanse to 232, representing 623 hospitals, according to MEDITECH's own company statistics. 
"We are proud to be a disrupter within our industry," said MEDITECH Executive Vice President Helen Waters. "This EHR Market report is further validation that our consistent focus on providing transformative tools, value, and partnership is resonating with existing customers as well as the healthcare community at large."
Waters continued, "We have said it often over the past several years that this is not your father's MEDITECH, and it is rewarding to see from our market gains and positive customer feedback that the industry has started to realize it, too."
The report also stated, "Expanse offers new technology, hosting (via MaaS), and integrated outpatient solution, generating some renewed energy in this space and persuading some CPSI customers to switch to MEDITECH."
Now more than ever, during this pandemic, healthcare organizations need an EHR that offers timely information and guidance to support their decisions, and Waters is proud to see the irrefutable impact Expanse has had for frontline staff. 
Ginny Kwong, MD, CMIO, Halifax Health stated, "The personalization and mobility of the MEDITECH system has really decreased physician burnout. Ninety percent of our physicians are using electronic documentation, which has been so helpful."
Additional survey feedback indicated that customers appreciate MEDITECH's user-friendly interface, and are looking forward to a bright future with Expanse. One Director stated in April 2020, "The integration of the record is amazing and awesome. We don't have to pay for interfaces and extra things regardless of the department. That is very good, and MEDITECH's analytics are very good."
In January 2020, MEDITECH Expanse was ranked Best in KLAS for Acute Care EMR (Community Hospital) and Category Leader for Patient Accounting & Patient Management (Community Hospital).