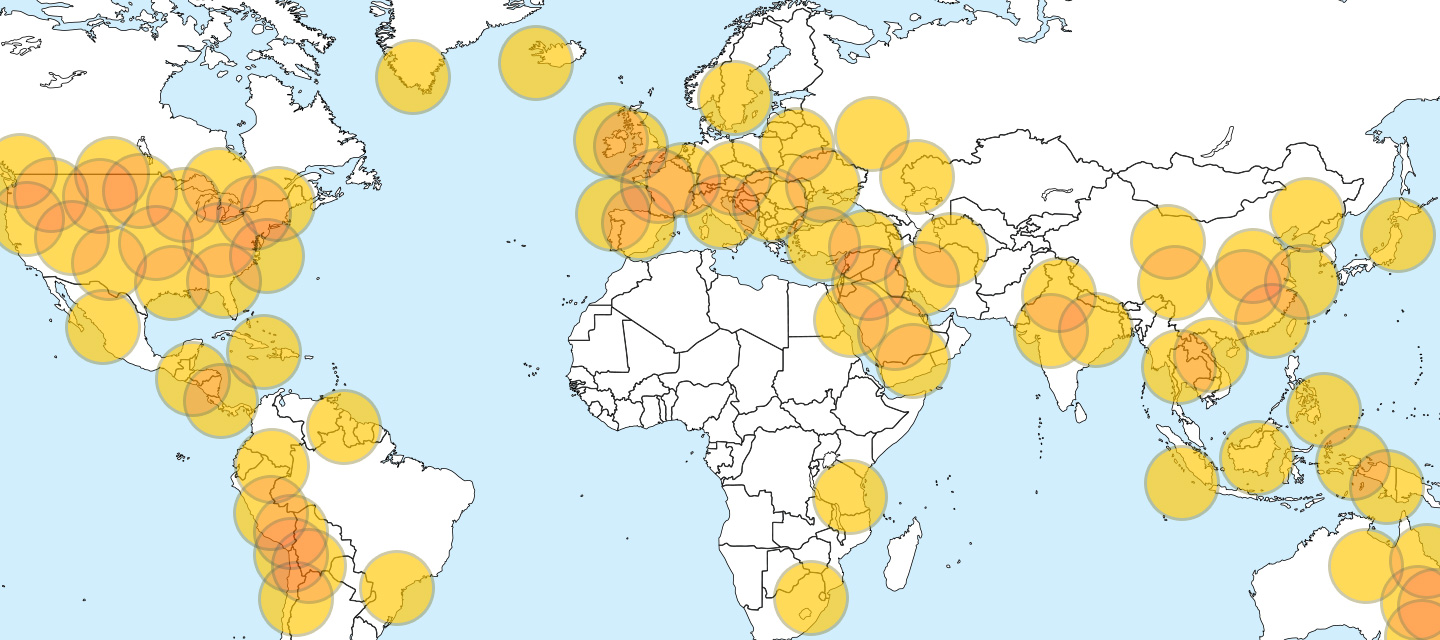 Wolters Kluwer Tracks COVID-19 with New Global Interactive Map using UpToDate®
Wolters Kluwer is expanding its support of healthcare providers on the front lines of the COVID-19 pandemic, with evidence-based information about how and where the virus is spreading through its UpToDate® clinical decision support, as well as its new interactive COVID-19 search intensity map. 
In the first two months since launching on Feb. 1, UpToDate's clinical COVID-19 topics were viewed more than two million times. The UpToDate editorial team has expanded free access to topics in Infectious Diseases, Pulmonary and Critical Care Medicine, providing information related to diagnosis and management of COVID-19 and its complications.
"With a legacy of nearly 30 years, UpToDate has been there to support and promote the best patient care around the world; we will never waver in that commitment," said Denise Basow, MD, CEO, Clinical Effectiveness at Wolters Kluwer. "In these most difficult times, we want to support clinicians in any way we can. That's why we have provided open access to our COVID-19 clinical and patient topics in UpToDate."
The company is also helping epidemiologists and public health agencies with an interactive COVID-19 search intensity map. This resource leverages global search activity in UpToDate, used by 1.9 million clinicians at the point of care. By highlighting areas of high clinical search intensity, this map gives providers a tool for anticipating regional increases of reported COVID-19 cases. 
For more information, visit and bookmark the Wolters Kluwer COVID-19 (Coronavirus) Resources & Tools page.
About Wolters Kluwer
Wolters Kluwer (WKL) is a global leader in professional information, software solutions, and services for clinicians, nurses, accountants, lawyers, and tax, finance, audit, risk, compliance, and regulatory sectors. We help our customers make critical decisions every day by providing expert solutions that combine deep domain knowledge with advanced technology and services.
For more information about our solutions, visit healthclarity.wolterskluwer.com and follow us on LinkedIn and Twitter @WKHealth.