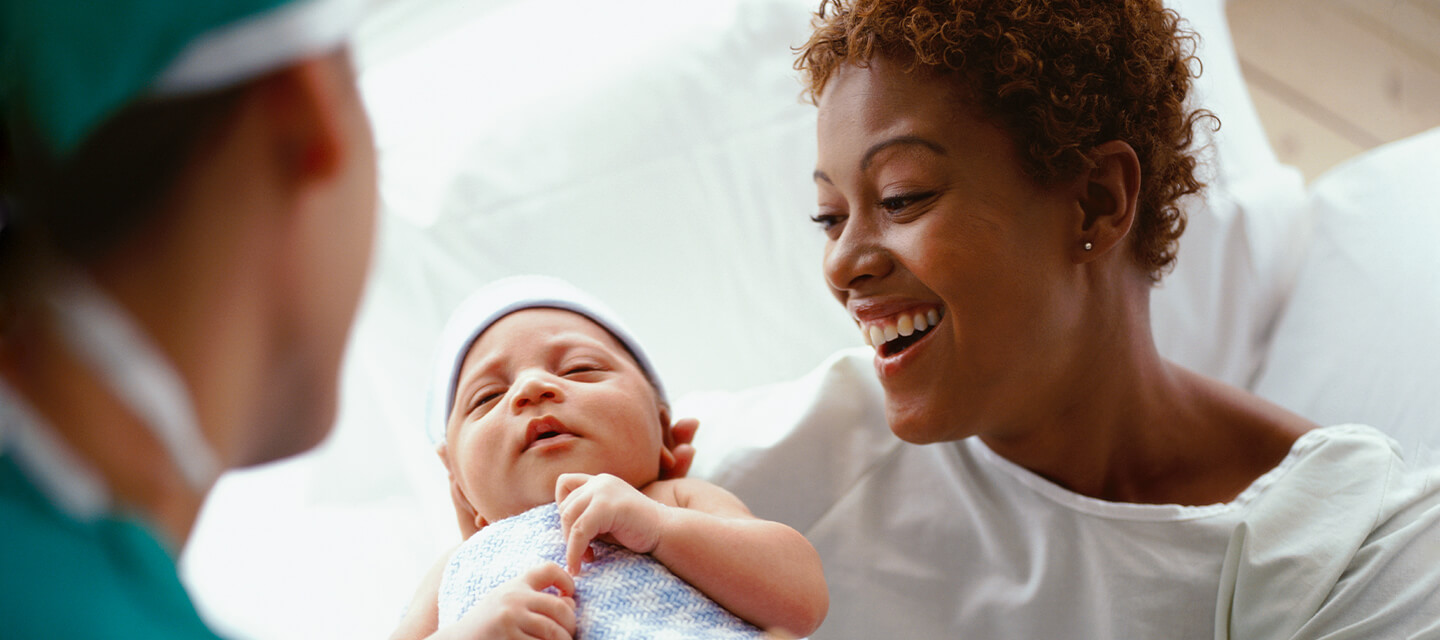 Northeastern Vermont connects the full birth experience with Expanse Labor and Delivery
Regional hospital sees immediate impact after implementing Expanse Labor and Delivery.
During childbirth you hope for the best but prepare for the unexpected. The same can be said when implementing new software.
"Typically, there can be chaos after any big change, which is part of the reason an implementation can be intimidating. But our implementation went well," says Donna Laferriere, RN, Clinical Informaticist at Northeastern Vermont Regional Hospital (St. Johnsbury, Vermont). "I expected a lot of elbow-to-elbow teaching, but it's really just been small questions that always lead to improving something. Everyone found their footing quickly."
Laferriere and her team at Northeastern Vermont recently completed the implementation of Expanse Labor and Delivery. With years of experience as an OR nurse and a successful Expanse implementation under her belt, Laferriere brought her existing MEDITECH product knowledge to the Labor and Delivery project. "As I was building the L&D templates, it just made sense to bring in the prenatal information, for example."
Laferriere knew these data connections needed to reach both backwards and forwards in time, pulling critical Ambulatory information from months back, as well as providing a clear story for future care interactions. "I saw it all as a big jigsaw puzzle, covering multiple care spaces. But by following that data, where it comes from and where it's headed, we can cater the information to our caregivers, showing only what they need to see. This was crucial for us."
Timing was also crucial to this project, as the COVID-19 pandemic made in-person support impossible.
"MEDITECH is usually my security blanket, on-site during an implementation," says Laferriere. "But my specialist Katherine really went above and beyond to address my questions remotely. Even when it wasn't her area of expertise, she was always willing to help."
During the planning, Laferriere and her team worked with MEDITECH Development to make data capture changes, further enhancing the flow of information between Ambulatory and Labor and Delivery. The streamlined workflows enabled by the new Labor and Delivery system have been well received by her nursing colleagues. 
"Usually when you implement something, you have weeks of putting out fires. But after just two weeks, we had already started optimizing," says Laferriere. "I'm not getting calls, I'm not hearing complaints from the end-users, I honestly haven't heard any negative feedback. It's really rewarding to see people finding value in what we've done. I expect when we start seeing numbers, they will show that value."
That value is already being felt beyond the floor, as these improved data pathways are sprouting into a more harmonious ecosystem. "Our ED providers are benefitting because they can more easily find the information that was documented in Labor and Delivery," shares Laferriere. By honing information down to what each provider needs to see to make a clinical decision, she says Northeastern Vermont is already seeing efficiency improvements. "It's a big shift for us to have Labor and Delivery data more readily available to view."
Starting in early 2021, the hospital will be rolling out MEDITECH Point of Care on Zebra devices, beginning with nurse superusers and education teams.
"The OB department is using a laptop on wheels right now, so I know the mobility is going to free them up," says Laferriere.
Today, Donna can stand back like a proud parent and watch the benefits of her work grow. "The continuity of care is great. From mom's prenatal visits, all the way to the pediatrician, this wholemulti-day care experience is seeing benefits."