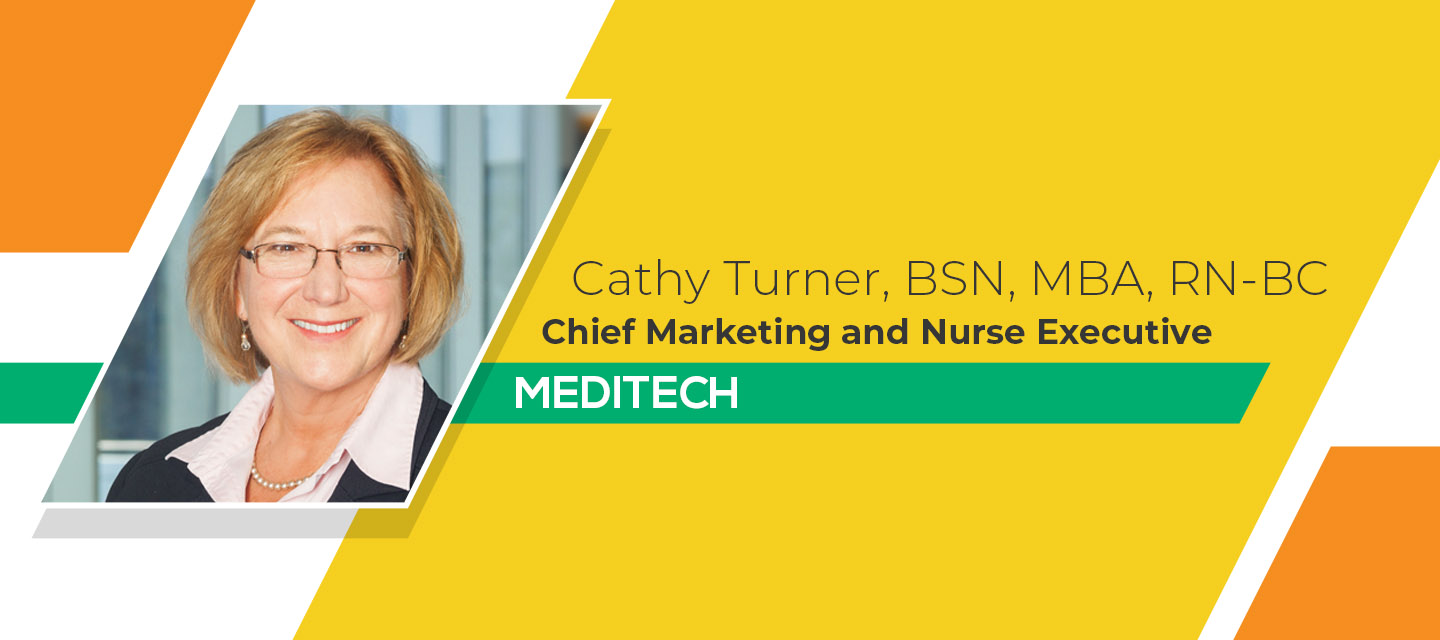 MEDITECH Chief Marketing and Nurse Executive is recognized by Becker's Hospital Review
Becker's Hospital Review recently named MEDITECH Chief Marketing and Nurse Executive Cathy Turner BSN, MBA, RN-BC to their list of 116 women in health IT to know
Cathy Turner, BSN, MBA, RN-BC, Chief Marketing and Nurse Executive at MEDITECH was recently included in Becker's Hospital Review: 116 women in health IT to know, which recognizes women within the health IT field whose accomplishments are transforming healthcare.
Turner never shies away from challenging the norm in health IT; she is dedicated to redefining care standards by showcasing the potential of information technology and creating ways to employ its power. 
Being a registered nurse, Turner provides nurses with a voice and offers the support they need within the MEDITECH nurse informatics program. She has been exposed to the power of information technology since the start of her career and continuously works to share her knowledge with the next generation. 
Not only is Turner an adjunct professor at Boston-based Northeastern University Bouvé College of Health Sciences in their master's health informatics program, but she also helped to develop and teach the "Introduction to Health Informatics" course at the University of Miami, part of their master's in health informatics program. She continues to advocate for the caliber of care made possible with information technology.
In January 2023, Turner was recognized as a recipient of the HIMSS Changemaker in Health Award. Since receiving this recognition, Turner has recently been given the chance to speak further to her career in health IT.
During her time as a nurse manager in the late 80's, her team worked to install a patient care system. This was unheard of among her peers at the time, but her team was quickly able to reap the benefits of this new technology. Turner speaks to the possibilities uncovered by this advancement in health IT saying, "It became part of what I knew we could accomplish in any position I held from that point on."
In the HIMSS award video, Turner points to the potential of AI as it is expected to become increasingly essential. 
"Now with AI there are so many different areas that can be impacted, and we really have an opportunity to change care."
Stay up to date on industry awards and how thought leaders are making a difference.