Expanse Genomics
Precision Medicine for Every Community
For health systems of all sizes, the path to precision medicine is here. Our integrated, end-to-end solution gives providers access to patients' genetic data — and the clinical decision support tools they need to apply it.
With Expanse Genomics, physicians can now order genetic tests just like any other test, receive and store genetic results in their patient's chart, display results in meaningful and actionable ways, and perform pharmacogenomic drug-gene checking. Most importantly, providers receive the interpretation and guidance they need to steer their patients toward the most effective treatment for their specific genetics profiles.
Video duration: min. sec.
---
Empower physicians
with genetic data at their fingertips
Work smarter, not harder. Expanse Genomics imports test results from genetic labs and parses them into discrete data displayed in an uncomplicated, intuitive chart. What's more, the solution provides clinical decision support and guidance where physicians need it most — at the point of care.

Empower organizations
with care at the cutting edge
Now, organizations of all sizes and budgets can add precision medicine to their continuum of care. Early adoption of this emerging field keeps your organization ahead of the curve, creates new lines of revenue, and empowers your clinicians to provide the best care possible.

Empower patients
with personalized care, right next door
Give your patients access to the latest technologies, in the convenience of their own communities — with providers they know and trust.
Precision medicine enables providers to tailor care plans to individual genetic profiles, which can help your patients pay less for more accurate treatments.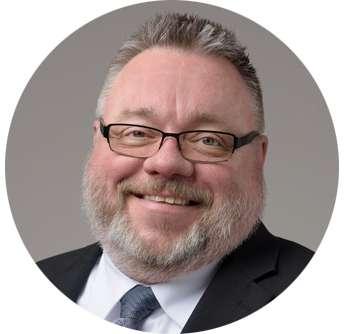 "The solution is going to expand our possibilities for delivering precision medicine at our organization and enhance our connectivity with commercial labs. It's also going to elevate our ability to analyze and parse results into discrete, actionable data displayed directly in the patient charts."
Dr. William Dailey, CMIO
Golden Valley Memorial Hospital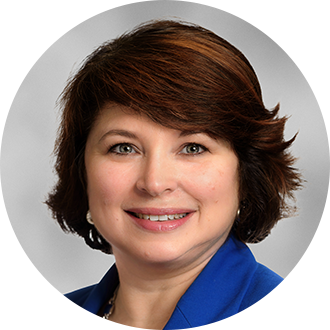 "MEDITECH's genomics solution is helping Frederick Health extend the use of genomics beyond the specialties that have traditionally used it, like oncology, cardiology, neurology, and maternal and fetal medicine. We're now able to put the power of genomic medicine into the hands of physicians across all specialties and areas of medicine, including primary care and internal medicine."
Jackie Rice, CIO
Frederick Health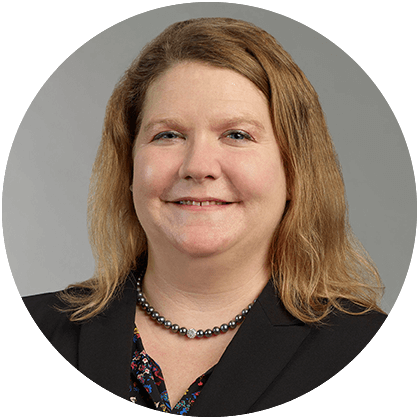 "What MEDITECH and FDB have done is develop a way to translate genetic information into clinical action — by transmitting genetic lab results as discrete data, and then providing clinical decision support within clinical workflow in a way that's easy to interpret and take action."
Anna Dover, PharmD, BCPS
Director Product Management
First Databank
The entire genomics workflow inside your EHR
To access genetic data in most EHRs, physicians launch separate applications, search PDF files, copy and paste data back into the patient record, and consult with genetic specialists — all before making their clinical decisions. No wonder they find accessing this information so frustrating and inefficient.
Expanse Genomics allows physicians to perform all aspects of their genetic workflow within the EHR. When needed, it isolates the relevant genetic data and provides clinical decision support, with clear, concise, and actionable guidance that physicians can easily interpret.
1
Physician orders genetic test in Expanse.
No More:
launching separate systems
manually entering genetic test orders
returning to the EHR to document test orders
3
Reference lab conducts test and returns results.
No More:
results returned in flat files (typically PDFs) and encoded as free text
5
Results are displayed intuitively within patient chart.
No More:
searching for relevant results
test results displayed in disparate formats based on test vendor and test type
2
Specimen is collected and sent to reference lab.
No More:
manually tying specimens to genetic tests ordered
4
Expanse receives and stores genetic data in a codified format along with full PDF reports.
No More:
results stored as document links that launch in a separate viewer
6
Embedded clinical decision support with pharmocogenomics.
No More:
searching through documents for analysis
translating genetic results into patient-friendly language
trial and error prescribing — drug and dosing recommendations based on patients' unique genetic profiles
Empower your providers
with pharmacogenomics at the point of care
Through our collaboration with First Databank, Expanse Genomics includes integrated pharmacogenomic decision support at the point of care to guide clinicians with clear and concise recommendations. Referencing an individual's genetic profile when creating pharmaceutical therapies optimizes drug efficacy while mitigating the risk of adverse reactions or dosing errors.
Learn how the features and capabilities of Expanse Genomics are shaping the future of precision medicine.