Holland Bloorview Kids Rehabilitation Hospital
Connects MEDITECH EHR With Epic, Advancing Interoperability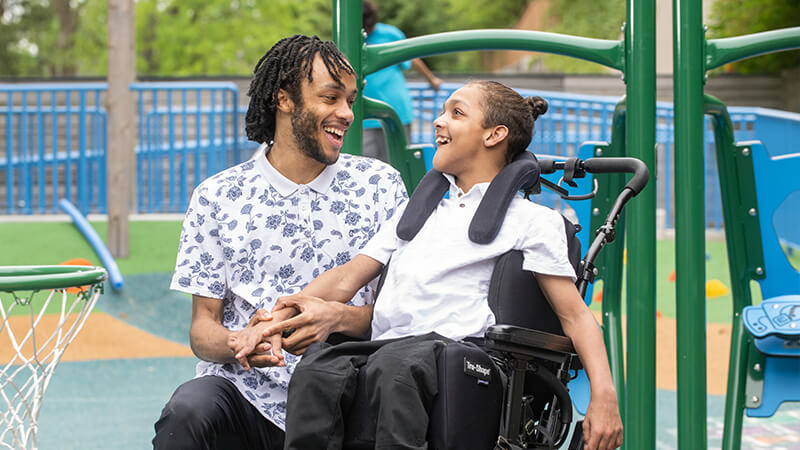 Children with complex medical conditions are often treated at more than one hospital, so it's imperative for clinicians to have access to a summary of care their patients receive from other healthcare organizations. That's why Holland Bloorview Kids Rehabilitation Hospital elected to implement a point-to-point interface connecting its MEDITECH EHR with the Epic EHR used by The Hospital for Sick Children (also known as SickKids) and Children's Hospital of Eastern Ontario. As three of the largest stand-alone children's hospitals in Canada, they frequently share patients.
The point-to-point connection provides these stand-alone children's hospitals with a consistent approach to accessing and sharing information, making it easier for patients and a summary of their records to move freely between settings.
Creating more efficient workflows
Holland Bloorview's connection to SickKids and CHEO improves the file sharing process and reduces manual tasks typically required. Historically, patient records have been available in view-only formats and often require printing and scanning before adding them to the patient chart.
Now, when external information is available, providers are alerted to launch the inbound patient summary. In addition to viewing demographic details and clinical information, clinicians have the option to select and consume problems, allergies, medications, and immunizations. Sharing this  information results in more coordinated care when patients transition from SickKids to Holland Bloorview or CHEO. 
"Families forget some things, naturally, especially as they transfer between facilities, so it's extremely beneficial to be able to seamlessly access their information," said Clinical Team Investigator and Physician Director Peter Rumney, MD, of Holland Bloorview.
The interface is primarily used throughout three of the rehabilitation hospital's inpatient units and its day program. Clinicians are able to work more efficiently because the connection has put an end to "hunting and pecking" to find information.
System flexibility enables the hospital to determine who can pull data from the patient summary into the chart, creating a shared workflow. For example, at Holland Bloorview, admitting physicians consume problems, pharmacists consume immunizations and allergies, and nurses evaluate everything. 
"The selectivity is great," said Dr. Rumney. "It allows us to simply check boxes for what we want to consume. There's tremendous value in being able to organize the data so we can quickly gather insights that help determine the next steps in the patient's care."
Dr. Rumney noted that the interface has helped to reduce redundant tests and procedures because patient information is easily accessible to providers.
Building a more comprehensive patient record
Using the point-to-point interface to lay the groundwork for more in-depth information sharing, Holland Bloorview will take another leap forward when it implements MEDITECH's Traverse Exchange Canada. The cloud-based interoperability network goes beyond one-to-one sharing by enabling data exchange with other connected EHRs and provincial entities in the healthcare space.
"We have a good starting point," said Dr. Rumney. "By establishing interoperable workflows, we're able to prepare for the future, when we'll be able to access data from more sources digitally and with more uniformity, allowing everyone to share the same comprehensive patient information."