DCH REGIONAL MEDICAL CENTER
Automates Collection Processes With MEDITECH's Mobile Phlebotomy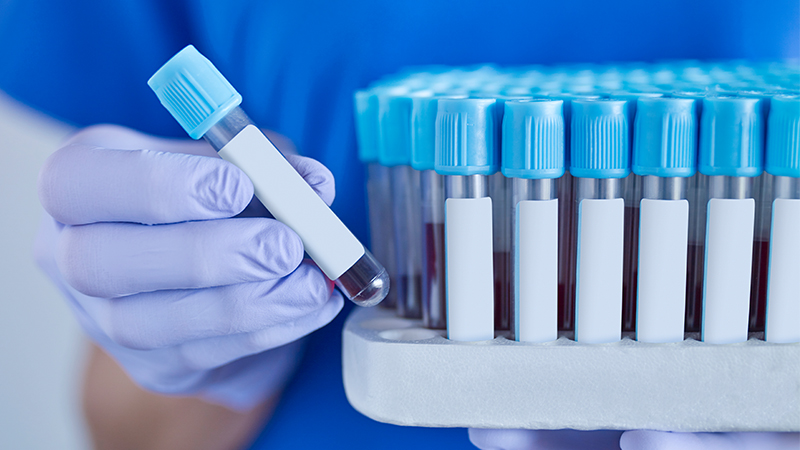 Manual collection processes at DCH Regional Medical Center hampered its phlebotomists' workflow, adding steps as well as extra blood draws for patients. In addition, DCH was challenged by workflow disruptions and care delays caused when patients who were transferred from other facilities continued to wear the older wristbands.
What's more, manual processes resulted in occasional mislabeling of specimens, which wasted supplies and necessitated resticking patients for new draws.
Getting the right tools in place
As part of the medical center's move to MEDITECH Expanse in 2021, laboratory leadership set out to overcome the challenges associated with manual blood collection processes. They implemented MEDITECH's Mobile Phlebotomy solution, part of the Expanse Laboratory Information System, to provide staff with technology that would enable them to work more efficiently while improving the patient experience.
Approximately 26 phlebotomists at the medical center are responsible for all blood draws on the floors to which they are assigned. With the mobile solution, they're able to review and prioritize the patients on their individual lists, and view stat orders, new orders, and overdue specimens.
Since all pertinent information is found in one tool, staff can prepare the right equipment and collection tubes, saving both footsteps and workflow steps. They can also help other staff with their patient lists, if needed, because everyone is looking at the latest information.
"Expanse Mobile Phlebotomy provides staff the ability to document right at the bedside and view when new items are added for collection because it's all documented in the handheld," said DCH Laboratory Supervisor Kathryn Smith. "With information at their fingertips, staff can focus on where they need to be and on each individual patient."
Creating better processes for staff and patients
Wristband scanning has led to safer, more effective processes at DCH: Upon identifying patients via their wristbands, phlebotomists are presented with collection instructions, specimen amounts, and tube types.
Technology that supports specimen collection at the point of care helps staff make the right collections the first time around. Moreover, patients like how the phlebotomy solution contributes to more coordinated care by eliminating redundancies that lead to additional blood draws.
"Staff value the efficiencies the Mobile Phlebotomy solution brings to their workflow," said DCH Health System Laboratory Manager Pamela Mayton. "Everything they need is found in one tool, including the most up-to-date information for all the appropriate blood draws. This helps to eliminate things like extra needle sticks for patients, which they greatly appreciate."
Because labels are based on the patient's wristband and can be printed at the bedside, the medical center has witnessed a substantial decrease in mislabeled specimens. Wristband scanning also helps to eliminate care disruptions when patients are still wearing wristbands from other facilities.
Transforming specimen collection
MEDITECH's Mobile Phlebotomy solution has transformed specimen collection processes and increased patient satisfaction at DCH Regional Medical Center.
"The web solution has streamlined our phlebotomists' workflow, enabling us to create greater efficiencies that have also proven to be a patient satisfier," said Mayton. "We can't imagine turning back to manual processes."