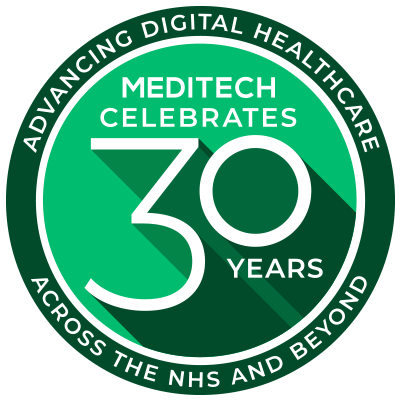 MEDITECH in the UK and Ireland
---
HETT 2022
27th - 28th September
London, GBR

Visit MEDITECH at HETT 2022, in stand number F22, to learn more about Expanse: a full-suite, web-based EPR setting new standards for usability, administrative efficiency, and clinician satisfaction. We'll also be discussing our approach to meeting NHS digital requirements, such as WGLL, interoperability, and genomics.
MUN Conference 2022
28th & 29th September
Liverpool, United Kingdom
The MUN Conference is back in person for 2022! This is a unique opportunity for you to engage with other members of the MEDITECH Users Network, while you learn about innovative solutions from member organisations. You'll also see how MEDITECH is helping to advance digital healthcare across the NHS and beyond. 
MEDITECH UK and Ireland executives — including CEO Charlotte Jackson and Corporate Services Executive Charlotte Scott — will open this event and introduce this year's keynote speaker, MEDITECH Executive Vice President & COO Helen Waters. Visit our event page for more information and to register.
---
Serving the UK and Ireland
As a proven partner to some of the most successful healthcare organisations in the United Kingdom and Ireland, our customers are advancing digital strategies and achieving impressive milestones:
       Alder Hey and Sunderland are two of just four Trusts in the UK that have achieved HIMSS Level 7 inpatient certification.
---

Healthcare technology is all about possibilities. Those possibilities are limitless with MEDITECH Expanse, our mobile, web-based EPR. We invite you to take a look at our solutions, including the natural extension and evolution of our successful Oncology product, below, as well as the future of medicine — right now— with Genomics.
---
MEDITECH Expanse Oncology
Get all the benefits of Expanse's modern user interface, tailored to the needs of oncologists. From diagnosis to survivorship, this complete outpatient solution automates both clinic and scheduling workflows — optimising efficiency. Meet high patient volumes while still providing a positive patient experience. 
Learn how Expanse Oncology can help your cancer team coordinate care more efficiently for better patient outcomes.
Video duration: 2 min. 08 sec.
---
---