PATIENT-CENTERED
Practice medicine (not computer science)
Stop spending more than half your work day interacting with the EHR and put your focus where it belongs — on patients. With its mobile, flexible, and intuitive design, MEDITECH's Ambulatory solution won't slow you down or get between you and your patients. They'll be happier. You'll be happier. It's time to get back to practicing medicine.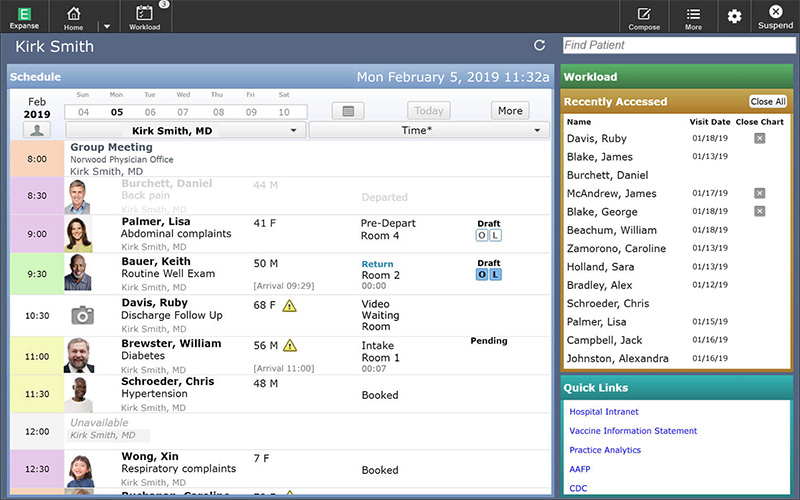 SPECIALTY CARE
Your speciality is our specialty
We worked closely with a wide range of physicians to create customizable templates and standard content for over 40 specialties. With Expanse Ambulatory you get hundreds of templates, order sets, flowsheets, and customizable widgets that can be used right out of the box, or adjusted to your personal work style.
VIRTUAL ASSISTANT
"OK, MEDITECH."
Make my life easier.
The most intuitive EHR for physicians just got easier. Now physicians can promptly find what they're looking for in their EHR simply by asking. Powered by the same advanced AI you use on your personal devices, Expanse Virtual Assistant works just like you'd expect it to — lowering your cognitive load and allowing you to focus on your patients, not your devices.

PHYSICIAN APP
Stay connected with Expanse Now
No matter how efficient your EHR is, we know there are times you need to access patient information outside of the office. That's why we created Expanse Now, our physician mobility app for Android and iOS smartphones. Securely access your Expanse EHR wherever you are, using intuitive mobile device conventions and voice commands. Remotely manage routine tasks from the palm of your hand, and ensure the highest levels of care coordination and communication with your patients and care teams. Learn more.
PERSPECTIVES
What docs are saying about our Ambulatory product
Hear about the features practicing physicians love in our Ambulatory solution — from personal widgets, to mobility, to the unsurpassed level of integration it offers.
CARE COORDINATION
Go team!
Whether you're a physician, nurse, PA, NP, or any other member of the care team, you need an ambulatory solution that supports a team approach. Expanse improves communication and care coordination, with secure messaging and texting, multidisciplinary care plans, and dynamic patient registries for tracking patients as they cross settings. A unified patient record with robust tools for care coordination ensures that your team is always working from the same playbook.
PERSONALIZATION
Make it yours
In healthcare, one size rarely fits all. You need a personalized EHR designed around your unique workflows and practice patterns, with your own widgets, preferences, and shortcuts built in. Our Ambulatory solution includes out-of-the-box content across more than 40 specialities, including documentation templates, protocols, order sets, and much more — all based on the most current clinical evidence. You take it from there and make it your own. The result: lower stress, higher efficiency, less burnout. That's better for you and your patients.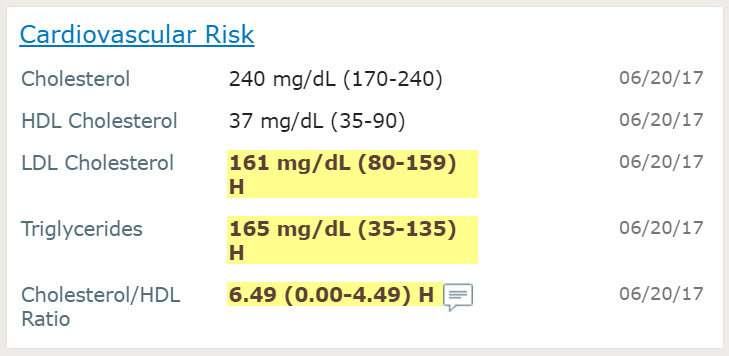 CARE MANAGEMENT
Guide your patients to healthier outcomes
Identify and meet the needs of your populations while closing care gaps with Expanse Care Compass, our integrated, web-based solution for care managers. Whether patients are managing chronic conditions or working to maintain wellness, you can help them to reach their goals — improving patient outcomes, reducing costs, and driving value-based reimbursement.
Learn More about Expanse Care Compass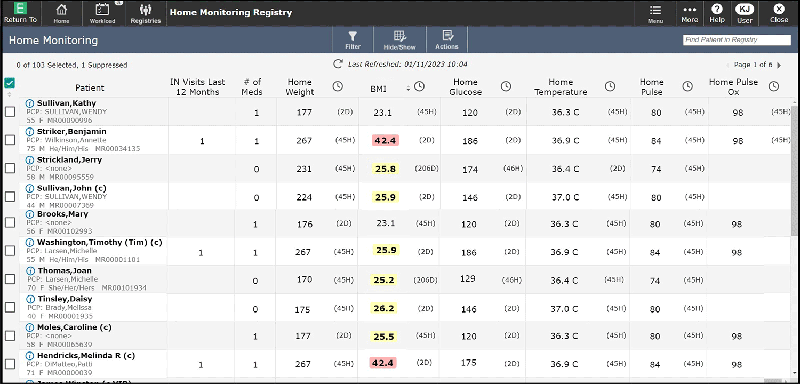 See the power of Patient Registries, included in Expanse Care Compass, in our white paper: Building a Foundation for Population Health.
EXPANSE EVERYWHERE
For those who integrate
Practices associated with health systems using Expanse across the enterprise reap additional benefits from MEDITECH's industry-leading integration.
One Record
across the enterprise
including physician practices, hospitals and acute facilities, home care, long term care, and beyond
One Schedule
across the enterprise
including provider appointments, rounding schedules, meetings, and more
One Bill
for patient care
anywhere in the enterprise combined on one patient-friendly statement
Get a new view of ambulatory care in this high-level, front-to-back walkthrough of MEDITECH's modern, mobile, ambulatory EHR.