eBook: Expand Your Possibilities with MEDITECH Cloud Platform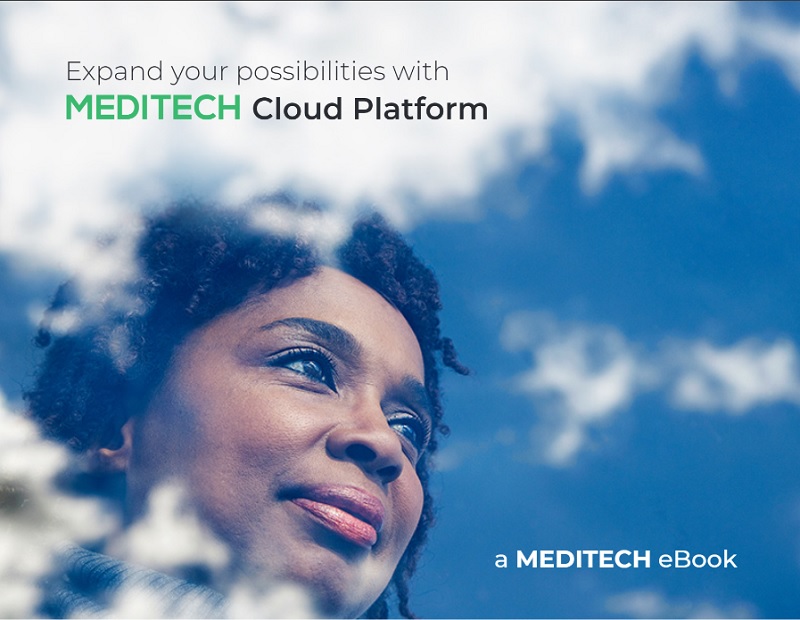 Healthcare organizations of all sizes can increase the power and usability of their EHR with MEDITECH Cloud Platform, our growing bundle of scalable solutions that extend and enhance your EHR to include multiple specialties, connect remote sites, and keep patient data secure through a cost-effective subscription model.
These solutions — Expanse Patient Connect, Expanse NOW, Expanse Transport, Expanse Cam, High Availability SnapShot, and Virtual Care — leverage Google Cloud capabilities including compute, storage, data and analytics, and security and identity management solutions to provide continuity of care in a secure and scalable environment. 
Through our cloud-based service, these resources can be easily accessible to critical care staff and improve healthcare continuity across MEDITECH-powered healthcare organizations.
What you'll find in this eBook:
How MEDITECH adopted cloud-based solutions to improve our app development and corporate operations, and how we're bringing those same benefits to our customers

How the MEDITECH Cloud Platform suite of solutions answers the challenges of today's health systems

How our partnership with Google Cloud delivers agility, security, and access to customers by supporting the creation of hybrid cloud environments

What customers are saying about MEDITECH Cloud Platform solutions