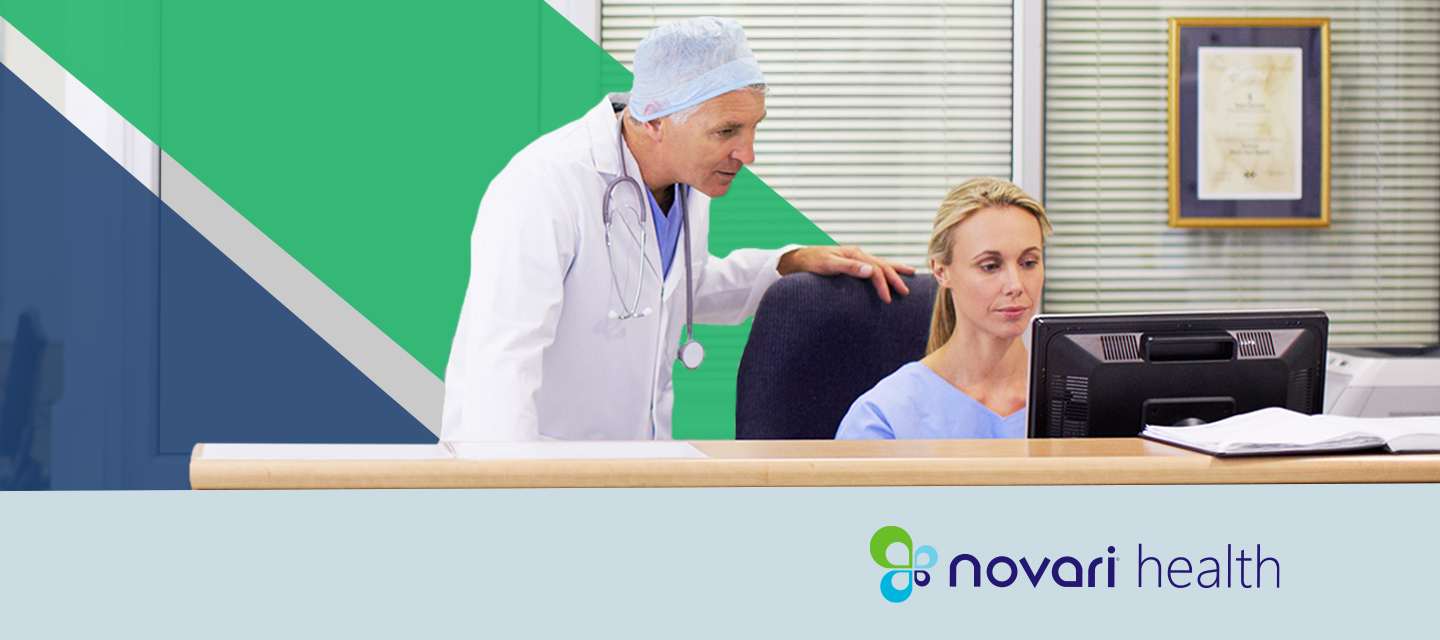 Ontario Hospitals leverage Novari-MEDITECH integration to improve workflows
The Novari-MEDITECH integration has improved efficiencies and effectiveness of workflows for wait list management, care coordination, and referral management capabilities.
In the wake of the COVID-19 pandemic and recent health human resource challenges, many healthcare organizations struggle to manage workloads and scheduling, including those associated with surgical and medical imaging backlogs. With support from the Ontario Ministry of Health and Ontario Health, health regions and hospitals have helped to address these challenges by enhancing the integration of their MEDITECH EHR with Novari Health's technologies. 
Integrating Novari Health's technologies with MEDITECH has improved efficiencies and effectiveness of workflows for wait list management, care coordination, and referral management capabilities. These enhancements and capabilities also help ensure that individual patients receive the right care, at the right time, and in the right place.
Queensway Carleton Hospital (QCH) is the most recent site to go live with Novari's Medical Imaging Requisition management™ technology. QCH and Novari broke new ground with this implementation, as it included both referrals from external community physician offices and internal physician orders. Orders entered by QCH physicians into MEDITECH's CPOE flow directly into Novari MIRM allowing a single and seamless process for the department. The project involved tight integration with the hospital's MEDITECH EHR and enhanced integration with the hospital's PACS system, leveraging the DICOM standard.
"QCH's reputation as a leader in digital health is well deserved. This project broke new ground with DICOM – PACS integration and integration with MEDITECH to support the hospital's implementation of computerized physician order entry," said John Sinclair, CPHIMS-CA, President, Novari Health.
Humber River Health recently implemented Novari's surgical wait list management and eBooking technology with integration to MEDITECH Expanse. The Novari ATC™ software is being provided as software as a service to HRH and its surgical offices. HRH uses MEDITECH and Novari's scheduling integration to enable efficient scheduling of surgical patients and coordination between the surgical offices and hospital perioperative staff. The Novari system provides surgeons and their office staff access to an integrated and standardized electronic wait list management system and the ability to electronically coordinate the scheduling of surgeries and procedures with the hospital.
As North America's first fully digital hospital, Humber River Health has long leveraged technology to provide exceptional patient-centered care and outcomes.
"Humber River Health's launch of Novari through the central wait list management funding supports our philosophy of digitizing the patient journey for improving access to care while establishing efficiencies for the care team to create a seamless patient record and now better management of our procedural services wait lists," said Humber River Vice President Jhanvi Solanki. "We are grateful for the support provided to us by Ontario Health and Novari in launching this solution."
Novari also offers a Cardiac Services Referral Management™ solution that integrates with MEDITECH. This technology provides customized workflows as well as real-time data on the volume of referrals and bottlenecks in the system. Thunder Bay Regional Health Sciences Centre and Southlake Regional Health Centre are currently using this solution to support their cardiovascular programs.
"Southlake's Regional Cardiac Program is a leader in innovation and embraces both clinical and administrative technologies to help us provide the best possible care to our patients," said Southlake Regional Director Liz Lalingo. "Novari Health's software helps our staff, nurses, and physicians streamline the referral process, and ensures we have the information we need to best support our patients."
MEDITECH Director Patricia Pacewicz says that because MEDITECH's EHR integrates with other technologies, customers can easily access solutions such as Novari's, to extend their current capabilities. 
"We encourage our customers to leverage the full potential of their EHRs, by integrating with complementary technologies from our partner vendors," she said. "Novari Health's solutions are great examples of tools that work seamlessly with MEDITECH systems and will help to elevate the care experience for both patients and providers."
Learn more about how MEDITECH's Canadian customers leverage their EHR to deliver the highest healthcare quality.