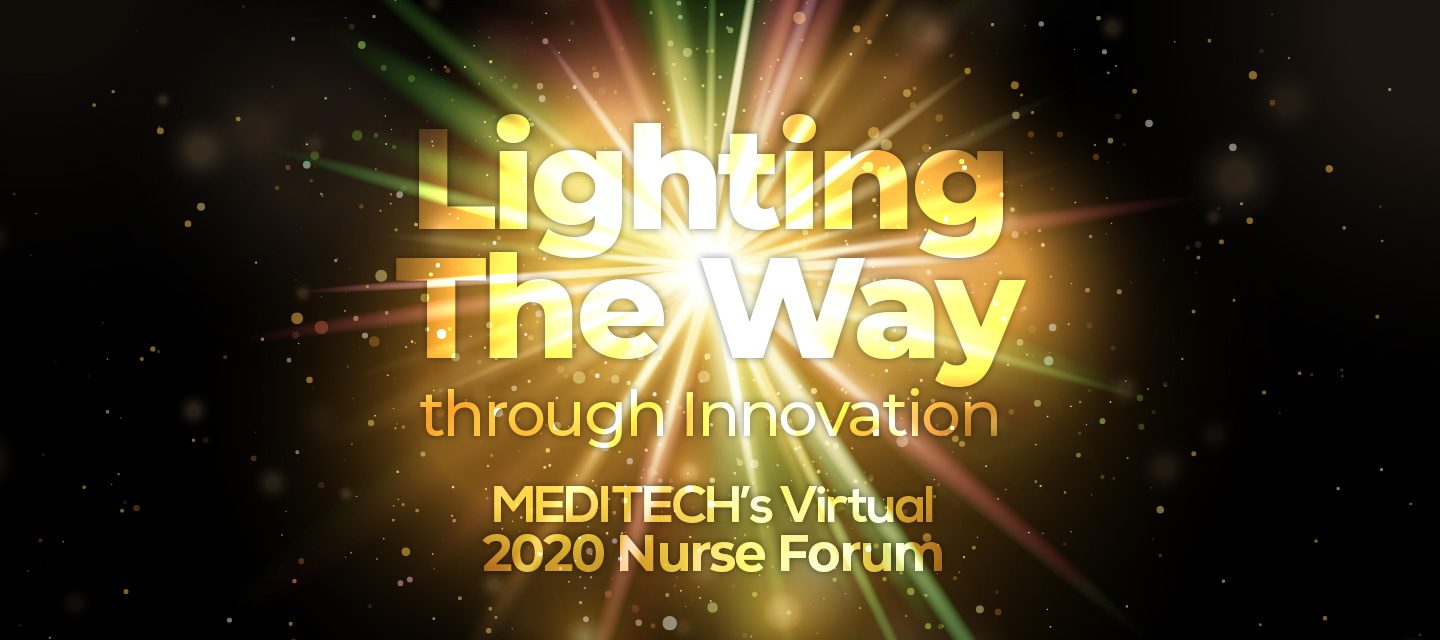 MEDITECH's 2020 Nurse Forum Goes Virtual
Due to concerns over COVID-19, MEDITECH will be hosting its 2020 Nurse Forum online.
As nurses continue to work tirelessly to provide care throughout the current pandemic, MEDITECH is offering support to the community virtually. Due to COVID-19,  the company is announcing it will host its 2020 Nurse Forum: Lighting the Way Through Innovation for the nursing community online for the first time. The virtual event will take place on June 17-19th, from 11:30 a.m. - 3:00 p.m. EST.
Join as MEDITECH highlights the company's Expanse solutions and customer strategies supporting the delivery of exceptional patient care, and hear from keynote speakers Rich Bluni, RN, along with Kelly Fredrickson, President of MullenLowe US, and nationally acclaimed author Kelly Corrigan, as they deliver messages of resilience and gratitude to individuals dealing with the COVID-19 crisis.
"We're excited to bring together our hardworking nursing community for the continued tradition of learning and connecting," said Cathy Turner, BSN, MBA, RN-BC, Associate Vice President, MEDITECH. "Nurses are lighting the way with intelligence, compassion, and resourcefulness, and our Forum sessions are geared to help them on their journey — and they'll experience it all with the convenience of doing it from wherever they are, on whatever device they choose."
Customers will have the opportunity to virtually attend three days of product demonstrations and education sessions on optimizing their MEDITECH EHR, enhancing mobility with Expanse Patient Care, telehealth, and more. Some of the education sessions include:
A Nursing Narrative: Leveraging Technology in Times of Crisis

Ignited by the Pandemic: Telehealth and Virtual Visits

Expanse Point of Care Implementation Strategies

MEDITECH: The Green Light of Healthcare Innovation