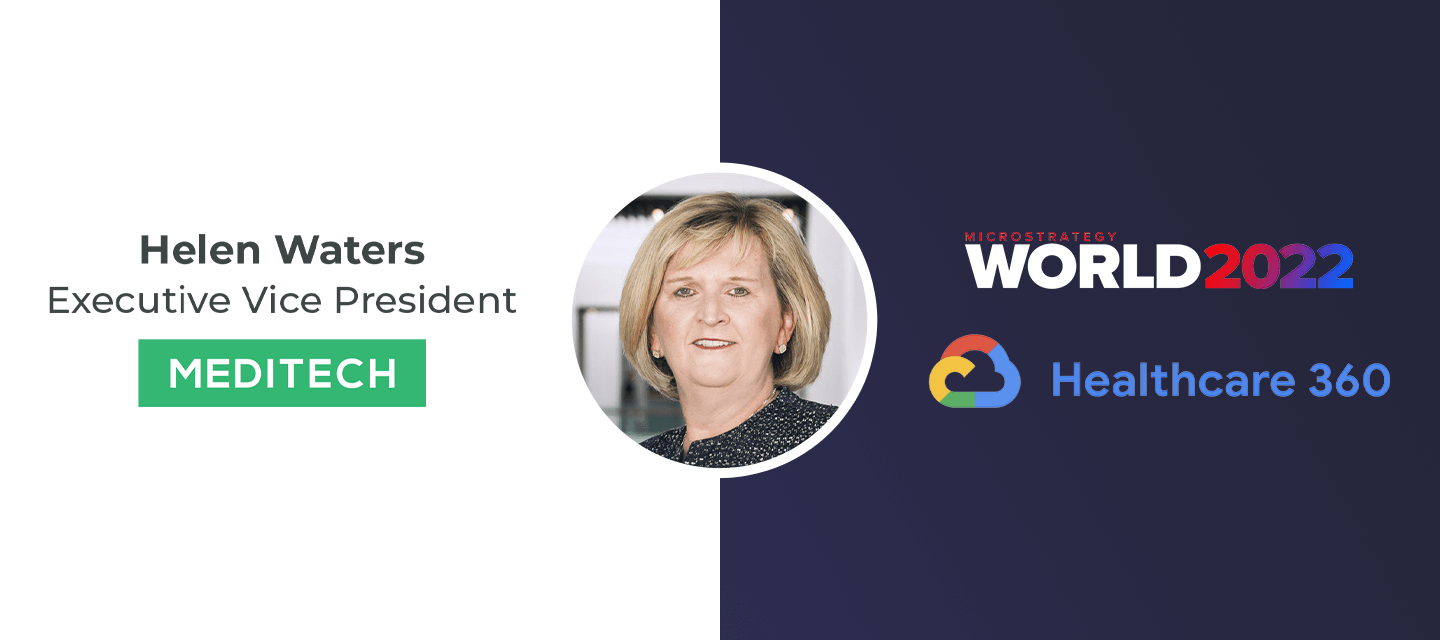 MEDITECH EVP Helen Waters to participate on Women in Technology panels
The Women in Technology virtual panels are sponsored by Google Healthcare 360 and MicroStrategy.
Join MEDITECH Executive Vice President Helen Waters — along with other leading women in healthcare — on January 26th at 2:30 - 3:30 pm EST for a virtual panel discussion, Healthcare 360- Women in Technology, presented by Google. The conversation will highlight key healthcare trends, areas of opportunity, and the evolving challenges of COVID-19. 
Helen will also be participating in an all-digital MicroStrategy World 2022 panel discussion on Tuesday, February 1st from 5:00 PM to 6:00 PM EST. During the Empowered Women in Technology session, panelists will discuss the importance of women building a strong network, benefiting from mentorship, and undertaking strategies for combating gender biases. It will be moderated by At the Table, a cross-functional network for women in technology that provides resources and support to MicroStrategy employees while bringing awareness to gender equity issues.  
"It is inspiring to see how women are contributing to some of the most exciting innovations in the healthcare industry," said Waters. "I'm honored to join my peers in these important conversations, to share and hear different perspectives on addressing our common challenges. The best solutions often result from collaborations and open discussions like these." 
Both events are free to attend. Register for these events by visiting Healthcare 360- Women in Technology and MicroStrategy World 2022.  
Video duration: 1 min. 43 sec.
---