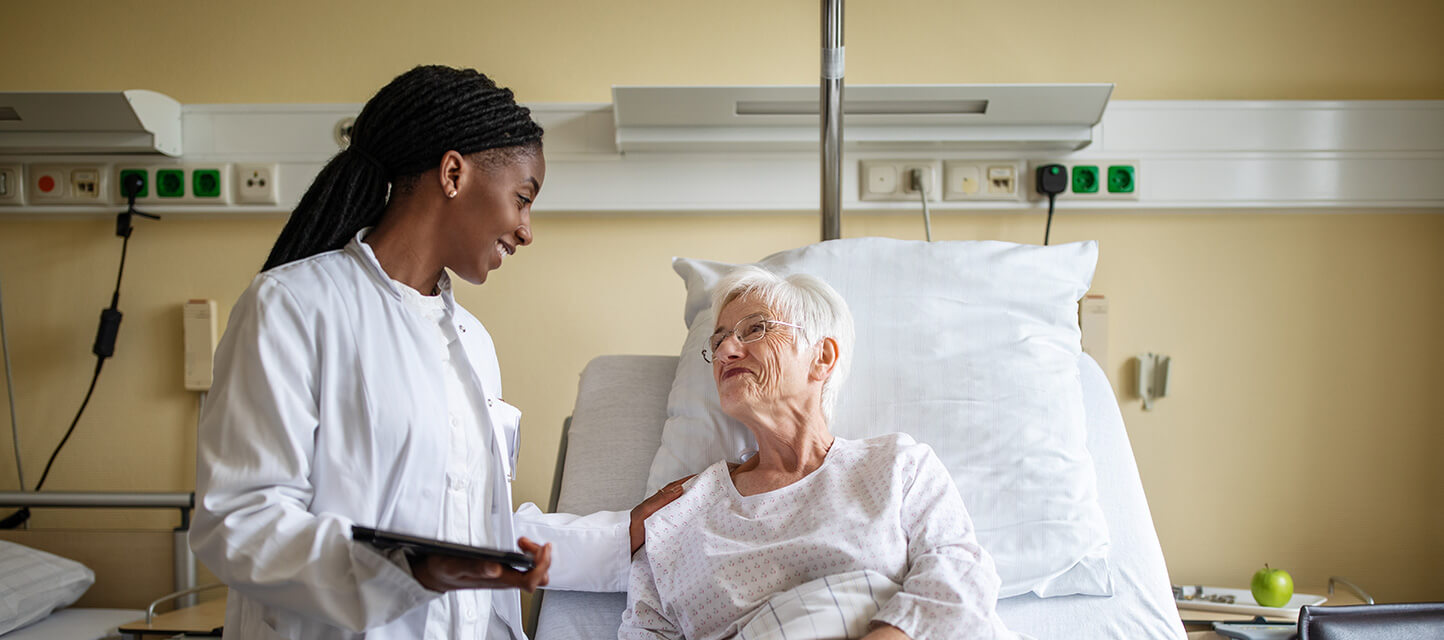 MEDITECH customers recognized as 2021 Healthgrades Award recipients
Over 100 MEDITECH customers are 2021 Healthgrades Patient Safety Excellence Award™ and/or Outstanding Patient Experience Award™ recipients.
Healthgrades recently announced the recipients of their 2021 Patient Safety Excellence™ and Outstanding Patient Experience Awards™. More than 100 MEDITECH customers, representing 22 percent of the Patient Safety Excellence Award winners, are included in this year's list. 
The Patient Safety Excellence Award recognizes hospitals among the top 10% in the nation for patient safety, with the lowest occurrences of 14 preventable patient safety events. These awards are even more meaningful this year, since COVID-19 has magnified the importance of maintaining the highest standards of patient care.
"As the nation recovers from the pandemic, hospitals and health systems have an increased focus on maintaining a culture of quality, especially as consumers are more discerning than ever when it comes to their healthcare decisions," said Brad Bowman, MD, Chief Medical Officer, Healthgrades.
"Consumers can feel confident knowing that the hospitals that have been recognized are providing a positive patient experience and an overall exceptional outcome for patients and communities."
In addition to the Patient Safety Excellence award category, Healthgrades also recognized hospitals for their performance in delivering a positive experience during hospital stays. The Outstanding Patient Experience award winners were selected based on the Hospital Consumer Assessment of Healthcare Providers and Systems (HCAHPS) patient survey data from the CMS.
For more information on the award winners, visit Healthgrades's website. 
Video duration: 1 min. 05 sec.
---