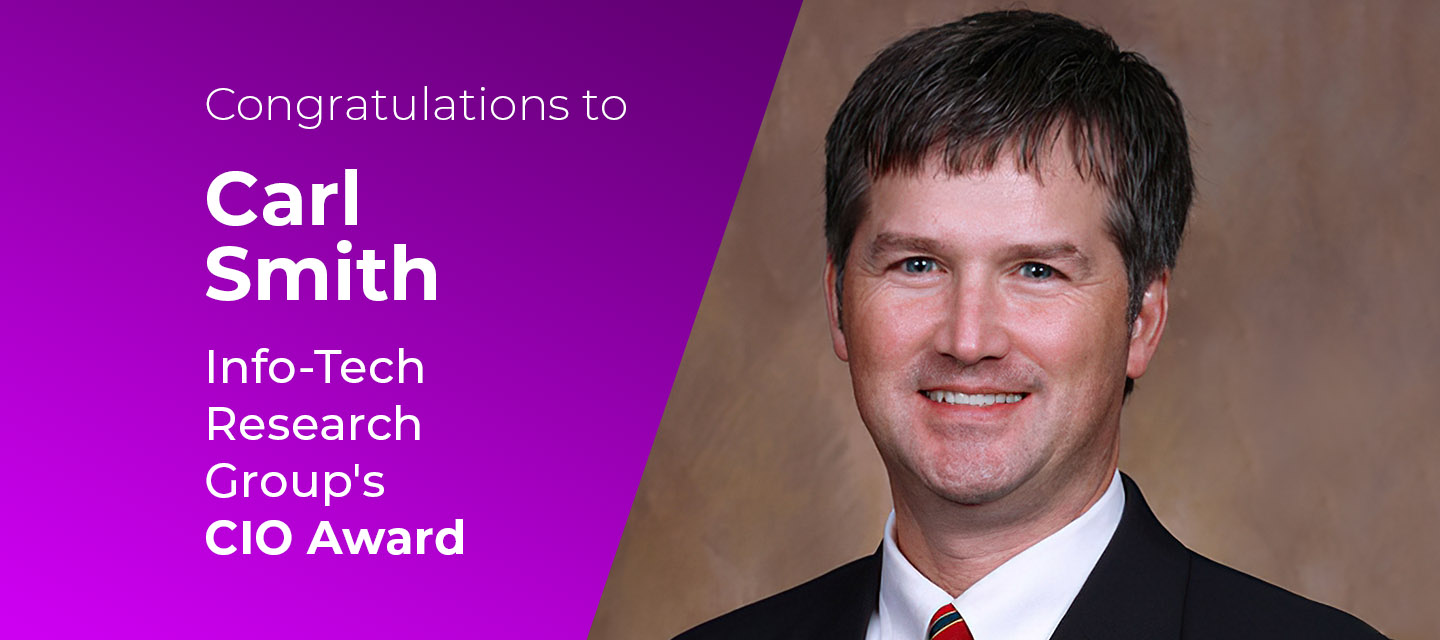 King's Daughters Medical Center CIO Carl Smith wins Info-Tech Research Group Award
Carl Smith was recognized for demonstrating exceptional value to his organization and achieved high results through stakeholder satisfaction.
MEDITECH congratulates Carl Smith, Chief Information Officer at King's Daughters Medical Center (Brookhaven, MS), for receiving Info-Tech's CIO Award. Mr. Smith is one of just 30 Top CIOs to receive this multi-industry award honoring IT leaders who demonstrate excellence through business and stakeholder satisfaction.
Awards are based on data from the annual Info-Tech CIO Business Vision survey, which formalizes IT feedback and measures business leaders' satisfaction with core IT services. 
"The Info-Tech CIO Awards focus on the most vital aspect of any IT leader's success, which is stakeholder satisfaction," said Geoff Nielson, Vice President of Product Development and Innovation at Info-Tech Research Group. 
"The recipients of these awards are solely determined by IT satisfaction and value scores that are evaluated by the recipients' direct business stakeholders. This year's honorees exemplify what it means for IT to deliver business value during challenging times."
Mr. Smith has been instrumental in shaping the direction and vision for technology at KDMC, most recently providing guidance on the organization's successful Expanse Patient Care implementation. 
 "Carl has demonstrated his unwavering dedication to innovation, even during the stress of a pandemic," said MEDITECH Executive Vice President Helen Waters. "He has managed to empower clinicians through technology, while enabling KDMC's continued organizational success. Well done!"
Read more about KDMC's Expanse Patient Care go-LIVE as well as Smith's  leadership.