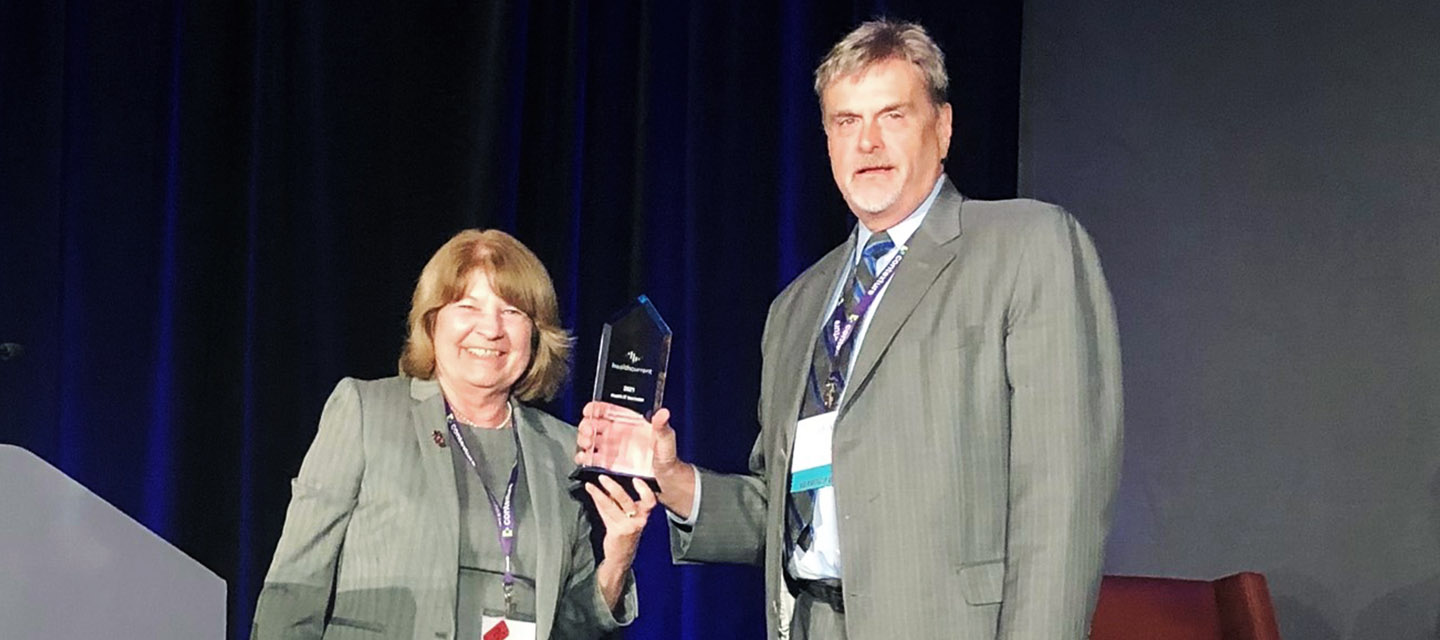 Kingman Regional wins Health IT Innovation Award
Kingman Regional is recognized with the 2021 Health IT Innovation Award for its innovative use of health information technology to achieve the Triple Aim: Better care, improved outcomes, and lower costs.
MEDITECH congratulates Kingman Regional Medical Center (KRMC) for receiving Health Current's 2021 Health IT Innovation Award. This distinction is given annually to an Arizona organization achieving the Triple Aim — better care, improved outcomes, and lower costs — through innovative use of health information technology. 
With 235 total beds, KRMC is the largest healthcare provider in northwest Arizona, as well as the only remaining non-profit hospital in Mohave County, AZ. It is also one of the few rural hospitals in the U.S. that offer a full range of highly-technical and specialized healthcare services.
"Using the Expanse EHR, KRMC has adopted a streamlined approach to delivering patient care, including ordering standardization using specialty-specific filters and tailored lookups," said Interim CIO John McDaniel. 
"Clinicians are using population health registries to improve community outreach and capture quality measures for wellness. They are also efficiently managing patients with chronic conditions, through the use of targeted interventions." 
In addition, Kingman has significantly improved its care gap closures and patient engagement ratings in recent months, according to Humana's HEDIS and Patient Safety Star reports. 
Reporting played a key role in identifying processes for improvement as well as ways to lower costs. KRMC shifted from using disparate reports to creating a centralized BCA Executive Dashboard to serve as a single data model guiding financial, clinical, and organizational decisions.
Prior to receiving this honor, KRMC was known as theonly hospital to receive the Governor's Arizona Innovation Award, in recognition of their proactive initiatives for enhancing healthcare.
Learn more about how Kingman Regional Medical Center is making strides in value-based care.
Video duration: 0 min. 54 sec.
---