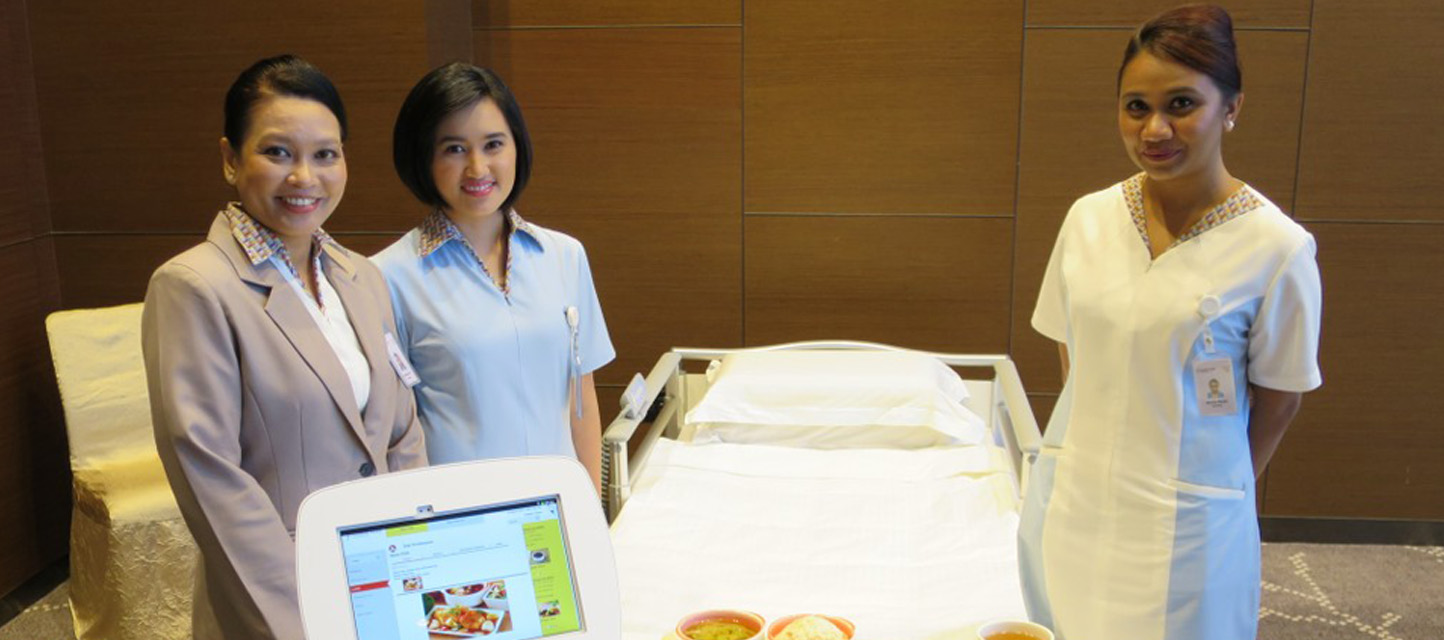 Singapore Improving Patient Experience with MEDITECH 6.0
Singapore's first integrated healthcare and hospitality complex, Farrer Park Hospital, recently went LIVE with MEDITECH 6.0 as part of their focus on improving the patient experience. 
The 220-bed facility is the first private hospital to be built from the ground up in Singapore in the past 30 years. It is also part of Connexion, an integrated healthcare and hospitality complex designed for a whole new approach to quality patient care, healing, and wellness. 
Hospital leaders chose MEDITECH for its global reputation as an HIS/CIS solution; strength and depth of total integrated product functionality; and proven ability to deliver and build long-term relationships. 
"MEDITECH possesses the depth and width in their product offering to support a full service hospital," says James Woo, Farrer Park's vice president of information technology. Mr. Woo sees MEDITECH's EHR as a path for the hospital to achieve HIMSS Analytics' Stage 6/7 certification in the future.
Along with the hospital, the six-story Connexion complex comprises Farrer Park Medical Centre, which houses more than 200 medical specialists occupying 189 medical consultation suites. Its hospital and medical centre occupy both wings of the complex, which is designed to personalize care by making specialized healthcare services more accessible and convenient to patients and their families.
"Farrer Park Hospital is breaking new ground by combining clinical excellence with five star luxury to offer a truly unique healthcare experience, available to all," notes Douglas Murray, managing director of MEDITECH Asia Pacific. 
Executives from the newly built hospital and medical centre will work closely with MEDITECH General Manager Michael Tresling, out of our recently opened Singapore office. Learn more about how MEDITECH is making a world of difference.