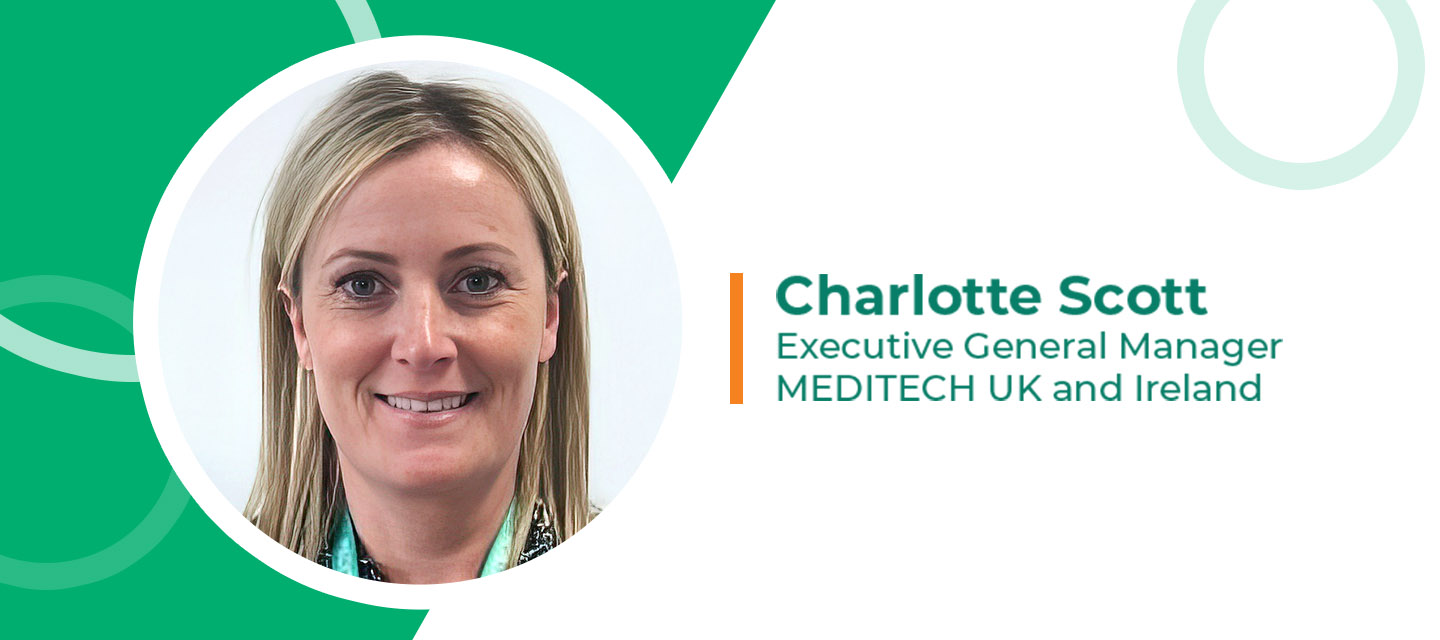 MEDITECH International names Charlotte Scott Executive General Manager, MEDITECH UK and Ireland
MEDITECH International is pleased to announce the promotion of Charlotte Scott to Executive General Manager, MEDITECH UK and Ireland.
Scott has been at MEDITECH since 2009. Over the last 12 years she has worked alongside the company's UK NHS customers. Prior to joining MEDITECH, she earned her degree in Business Studies and worked within the NHS in a finance role, as well as other private sector industries.

In 2019, she was appointed Corporate Services Executive of MEDITECH UK and subsequently MEDITECH Ireland. This role encompassed a number of areas within the business which utilised her versatility and holistic outlook. As an ambassador for MEDITECH in the UK, Scott has established and maintained relationships with strategic partners as well and attracted new talent to the company which has helped the company grow its employee base by over 80% in the last 12 months. 

In addition, she successfully implemented the MEDITECH UK ISO Management System, demonstrating compliance with a number of certifications. Scott has been responsible for driving change at an executive level and building the UK and Irish business into the success that it is today.

Throughout her MEDITECH career, Scott has readily taken on more responsibility, including managing executive meetings, driving customer and product benefit realisation discussions, executing legal contracts, and assisting with MEDITECH events. She has played key roles in building Opex Costing models for customers, driving operational transitioning between MEDITECH companies, getting the best value and commitment from third parties, assisting with the GCP Cloud offerings, and ensuring business values and ethics. 

Scott also has an integral role on the HR International committee, which was formed to drive MEDITECH International into an Irresistible Organisation.
"I am extremely proud of what Charlotte has achieved and know that the future of MEDITECH UK and Ireland will be bright with her at the helm," stated MEDITECH International Group CEO, Charlotte Jackson.

Outside of MEDITECH, Scott is Chair of Governors in a primary school. She is passionate about driving strategic initiatives and fulfilling her governance role, measuring the school's performance through both analysis of quantitative data and visual observations.

Please join us in congratulating Charlotte on her new role at MEDITECH.