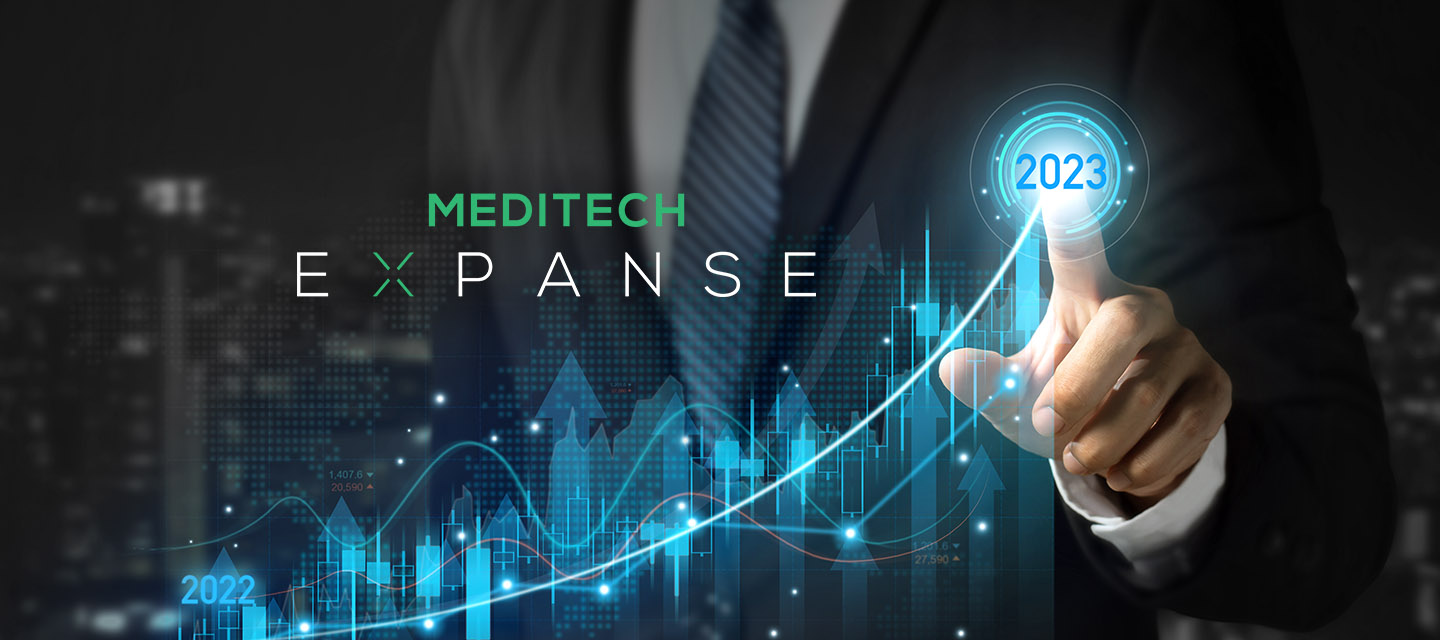 MEDITECH Expanse earns top marks in 2023 KLAS Patient Accounting Report
KLAS recognized MEDITECH as the market-share leader in the 250 bed or less space, and MEDITECH Expanse as the top-rated solution.
MEDITECH Expanse earned the best Overall Performance score in a March 7th report issued by KLAS Research that examines feedback from hospitals 250 beds or less about their patient accounting solutions. The report, titled, "Small-Hospital Patient Accounting," evaluated six vendors, including the top three in overall EHR market share.
KLAS recognized MEDITECH as the market-share leader in this space, and MEDITECH Expanse as the top-rated solution. Expanse received a score of 87.2 out of a possible 100, nearly four points higher than the next closest vendor. MEDITECH earned the highest score in four out of five of the report's customer experience pillars, which include culture, operations, product, relationship, and value. The report was composed of 16 numeric ratings questions and four yes/no questions, all rated equally.
MEDITECH's highest rating was for Value (88.5), scoring 18 points higher than the next closest vendor. The report notes that MEDITECH "drives tangible outcomes by offering a very affordable and stable solution, keeping up with regulatory items, and consistently developing new functionality. All respondents report they are not nickel-and-dimed and receive no unexpected charges. They also say the reporting enables them to understand and meet financial metrics by staying on top of revenue, A/R, and DNFB accounts."
MEDITECH also earned top marks for Relationship (88), scoring nearly 7 points higher than the second place vendor. The report praised MEDITECH for its partnership and transparency, stating that "executives are available when problems arise, and frontline support staff are helpful, knowledgeable, and effective at resolving concerns quickly and completely." Respondents also appreciated MEDITECH listening to and implementing their feedback without overpromising.
MEDITECH also earned top scores for Culture and Operations. In the Loyalty pillar, 100% of respondents said MEDITECH Expanse was part of their long term plans and 96% said they would buy again.
Customers surveyed by KLAS expressed their satisfaction with the transparency and automation that Expanse Patient Accounting provides, with one CFO commenting: "The revenue cycle module is excellent. The new system is a step up from the previous system. I can see so much more and get a bigger picture of what is going on with the system now. We have a lot more automation with claims. The entire claims process and collection process is much more efficient with Expanse Patient Accounting" (CFO, September, 2022).
This report comes on the heels of the 2023 Best in KLAS report where MEDITECH earned Best in KLAS for Acute Care EMR (Small). MEDITECH also ranked as one of the top two vendors for Overall Software Suite and Overall Physician Practice Vendor. MEDITECH was a top performer in all segments rated, which also included Acute Care EMR (Midsize 151-400 beds), Home Health EHR (Health System Owned), Ambulatory EMR (Health System Owned), and Practice Management (Health System Owned).
"Patient accounting has been a strength of MEDITECH for as long as we have measured," said Adam Gale, Co-founder and CEO of KLAS. "Our data, collected from hundreds of healthcare providers, shows that MEDITECH is a leading option for those healthcare organizations in need of a high-quality solution at a reasonable price."
This year, KLAS did not issue Best in KLAS awards for the newly created Patient Accounting & Patient Management small and medium segments due to insufficient survey responses; however MEDITECH previously received the Best in KLAS Patient Accounting & Patient Management (Community) award in 2021 and 2022.