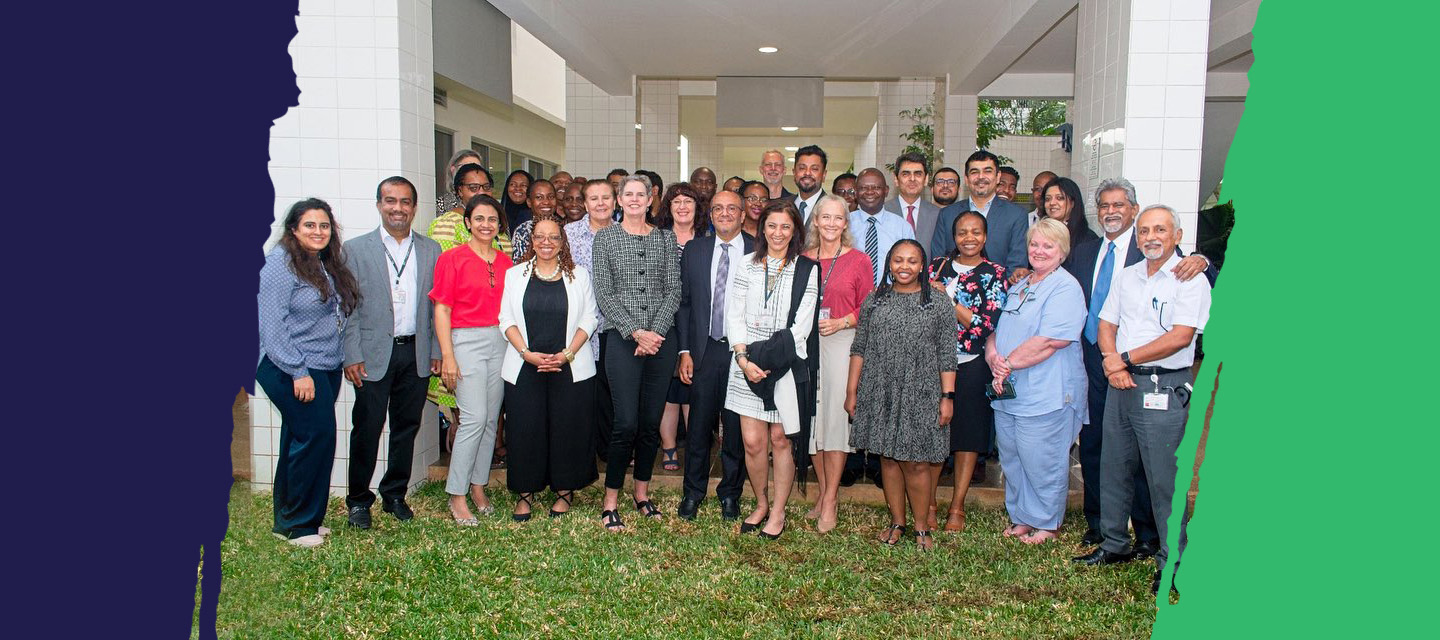 Aga Khan Health Services, East Africa to transform healthcare delivery with MEDITECH Expanse
Aga Khan Health Services to leverage innovative EHR technology for improved patient care across Tanzania and Kenya
Aga Khan Health Services, East Africa (AKHS, EA) announced it would implement MEDITECH's Expanse Electronic Health Record (EHR) at the hospitals in Aga Khan Health Services Tanzania and Aga Khan Health Services Kenya, and all outreach health clinics, forming a comprehensive network of healthcare services. Leaders at the long-running not-for-profit healthcare system are calling this technology initiative "a historic moment in healthcare."
"The dedication to enhancing patient care and experience lies at the heart of this endeavour," said Dr. Zeenat Sulaiman, Regional Chief Executive Officer, Aga Khan Health Services, East Africa.
Dr. Zeenat Sulaiman further added, "The EHR system, integrated seamlessly into healthcare facilities across Tanzania and Kenya, is poised to drive patient-centric care. With streamlined medical data management, healthcare professionals can access comprehensive patient records, facilitating better-informed decisions and personalised treatment plans. This improved coordination among care teams will optimise patient outcomes and elevate the overall quality of healthcare services."
The AKHS EA signing follows the implementation of Expanse at the Aga Khan University's (AKU) teaching hospital in Nairobi. AKHS, AKU, and the Aga Khan Foundation comprise Institutions of the Aga Khan Development Network working to address health challenges in low-and-middle-income countries and collectively provide high-quality, equitable healthcare to over eight million people annually.
Aga Khan Health Services, East Africa's Expanse implementation will be foundational to the transformation of healthcare delivery in the region. Benefits that AKHS, EA will leverage include enhanced interoperability, safer care delivery, improved efficiencies, data-driven insights, and increased patient engagement.
"We introduced the first integrated EHR in East Africa and are excited to partner with Aga Khan Health Services, East Africa to implement technology that will further extend its positive impact on healthcare delivery in the region," said Michelle O'Connor, President and CEO, MEDITECH. "Everyone deserves access to quality healthcare, and we are committed to helping make this possible across the globe."
Aga Khan Health Services, East Africa, and MEDITECH are united in a shared vision of creating healthier communities and elevating healthcare standards across Tanzania and Kenya.
"True partnership begins with aligned core values, and MEDITECH and AKHS have just this," said Charlotte Jackson, Group CEO, MEDITECH International. "We are making a meaningful impact in improving patient outcomes, improving quality health service and education, and committing to quality of care. At the same time, we are working with compassion, building sustainable environments, and ensuring universal access to healthcare for the residents of these communities."