For the third year in a row, the global healthcare research firm KLAS ranked MEDITECH in their annual Best in KLAS: Software & Services report.
For the 2017 Best in KLAS report, MEDITECH's 6.x platform received 2017 Best in KLAS for Community HIS and was also rated 2017 KLAS Category Leader for Patient Accounting & Patient Management (Community Hospital) and Global Acute Care EMR - Canada.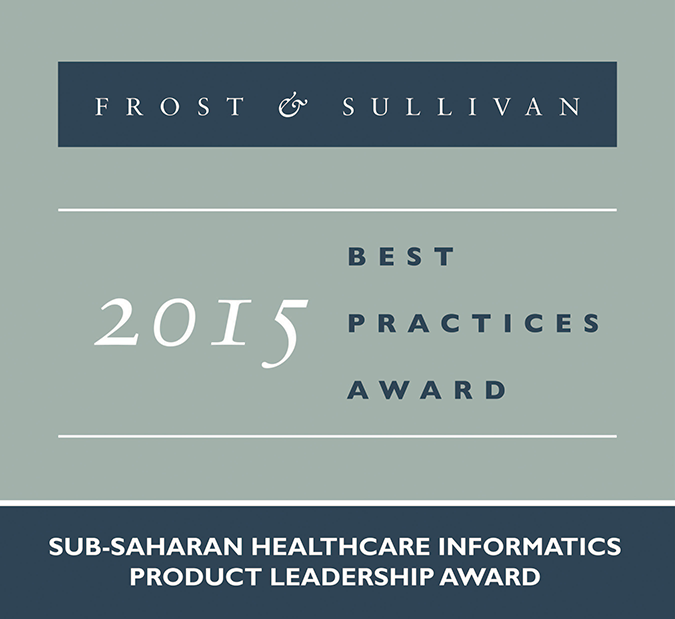 Frost & Sullivan's Best Practices Award recognises companies in a variety of regional and global markets for demonstrating outstanding achievement in areas such as leadership, technological innovation, customer service, and strategic product development. Industry analysts compare market participants and measure performance through in-depth interviews, analysis, and extensive secondary research in order to identify best practices.
Based on its recent analysis of the healthcare informatics product market, Frost & Sullivan recognised MEDITECH with the 2015 Sub-Saharan Africa Frost & Sullivan Award for Product Leadership. MEDITECH has established its dominance in Sub-Saharan Africa's (SSA's) connected healthcare space by rolling out its comprehensive, interoperable electronic health record (EHR) platform. The company's ability to tailor its products to address the region's infrastructure and resource challenges has resulted in a wide customer base and significant annual growth rates. Our products have also positioned SSA to better combat non-communicable diseases, enabled medical practitioners to deliver higher quality service to patients, and facilitated improved communication between healthcare entities.