eBook: Support Your Frontline, and Strengthen Your Bottom Line with Strategic Revenue Cycle Management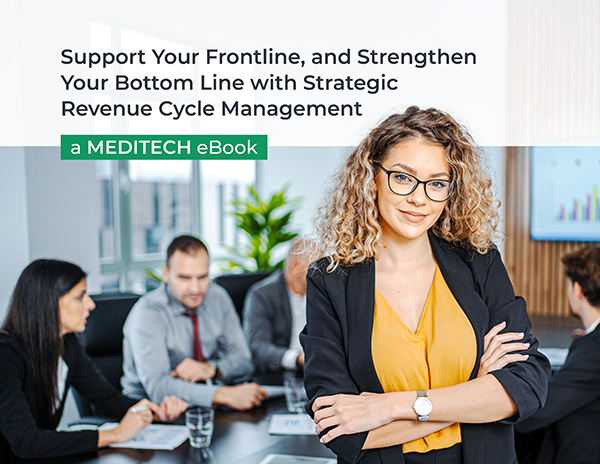 Between increasingly dynamic data visualization solutions, further embrace of value-based care, and the rapid growth in the volume of data collected, financial executives are faced with constant change. Strong revenue cycle management that is agile and resilient can help organizations keep up with healthcare's financial evolution. 
With innovative technologies in place to help healthcare executives monitor and optimize an organization's revenue cycle, improve clinicians' workflows, and enhance the patient experience, you can build a foundation for long-term financial sustainability and operational efficiency, even in volatile times. 
What you'll find in this eBook:
Three pillars of revenue cycle success 

Why a strong revenue cycle begins and ends with a satisfied patient

Ways to maximize your reimbursement

Customer successes