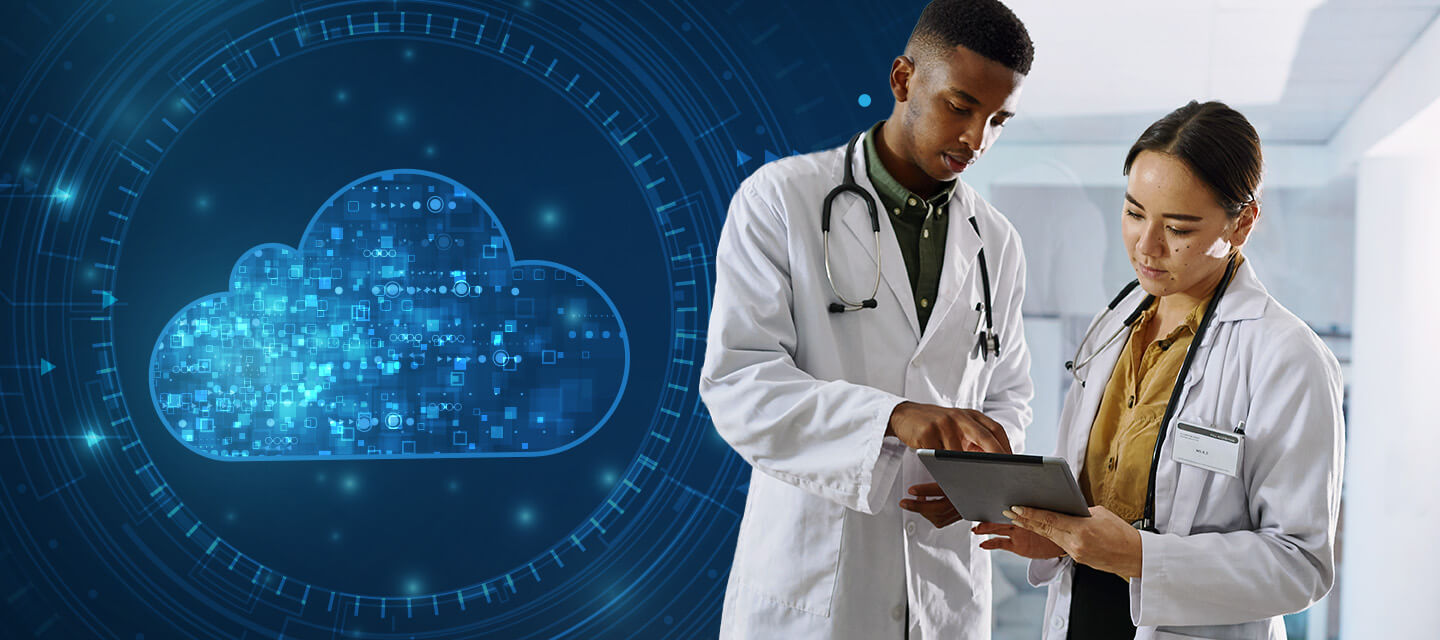 Nine healthcare organizations select MEDITECH Expanse MaaS platform in Q3
In just four years, MaaS has been chosen by over 70 hospitals across 34 states and territories.
MEDITECH as a Service (MaaS)is quickly becoming a preferred solution among industry leaders, with nine organizations licensing the MEDITECH Expanse cloud-based model in the third quarter of 2022. In just four years, MaaS was chosen by over 70 hospitals across 34 states and territories.
MaaS offers advanced EHR capabilities without an upfront capital cost, and enables organizations to maintain their own autonomy by not tying into a larger health system. This solution, which is supported by the GCP public cloud, also takes the burden off organizations that may be short on IT resources, so they can focus less on staffing a data center and more on patient care.
Five of the nine healthcare organizations that signed for MaaS in Q3 were new MEDITECH customers replacing multiple vendor systems in place. These include:
Bingham Memorial Hospital(Blackfoot, ID) is a 501(c)(3) non-profit organization that offers over 100 types of patient services. They will install Expanse in their Blackfoot hospital, birthing facility, and several other practices and clinics across Idaho Falls, Pocatello, and Shelley, Idaho.
Manhattan Surgical Center(Manhattan, KS) is a leading surgical care center, performing over 10,000 procedures annually across multiple specialties. The organization was committed to maintaining their autonomy, while still having the ability to exchange information with Stormont Vail Health. Expanse offered the best solution for both.
Townsen Memorial Hospital (Humble, TX) selected MEDITECH Expanse to help deliver the best patient care across Houston, Texas and the surrounding areas. Expanse will be deployed at Townsen Memorial, as well as their surgical centers, imaging centers, and emergency centers.
The Bellevue Hospital(Bellevue, OH) saw Expanse as the best solution for offering the most advanced technology and personalized medical treatment through a modernized electronic health record platform. The Bellevue Hospital is a locally owned, not-for-profit community hospital.
Bradley County Medical Center(Warren, AR) selected MEDITECH Expanse across all care settings, including their hospital, ambulatory practices, and home health agency.
"Expanse aligned with our quality-focused culture by ensuring continuity of care across our hospital, clinics, and home health; improving processes and workflows and providing mobile, anytime access to patient records," says Bradley County CEO Leslie Huitt. "MEDITECH's transparency and ability to offer a cloud-based solution that would relieve us of the burden of managing a data center also played a big part in our decision to move to Expanse."
MEDITECH MaaS is also a popular option for organizations replacing their legacy MEDITECH systems with Expanse. Organizations that made the platform switch include:
Moore County Medical Center (Dumas, TX), a 24-year MEDITECH customer which will implement Expanse across all care settings, including its hospital, multiple physician clinics, and their nursing and rehabilitation center.
Baker County Medical Services (McLenny, FL) A 10-year MEDITECH customer, Expanse provides one integrated EHR for all of their care settings, including their hospital, two physician clinics, and 68-bed nursing home.
Russell Medical Center (Alexander City, AL) is a progressive, not-for-profit, acute care facility serving the needs of east central Alabama. A member of UAB Health System, their hospital has valued its long-standing MEDITECH partnership and will implement Expanse across its hospital and ambulatory practices.
Columbia County Health System (Dayton, WA) is a public hospital district with Critical Access Hospital, Level V Trauma Center, and Level III Cardiac and Stroke Center designations. Leaders saw Expanse as the integrated solution that would allow them to integrate their hospital and clinics to ensure the best possible patient outcomes and improve physician and patient satisfaction. In addition, Expanse would support critical levels of interoperability with a larger local referral facility and enable their status as an independent Community Healthcare organization.
Together, these hospitals represent healthcare's rapid shift to the cloud and a growing momentum for solutions like Expanse that deliver leading-edge technology for healthcare organizations of all types and sizes, without having to compromise their autonomy.