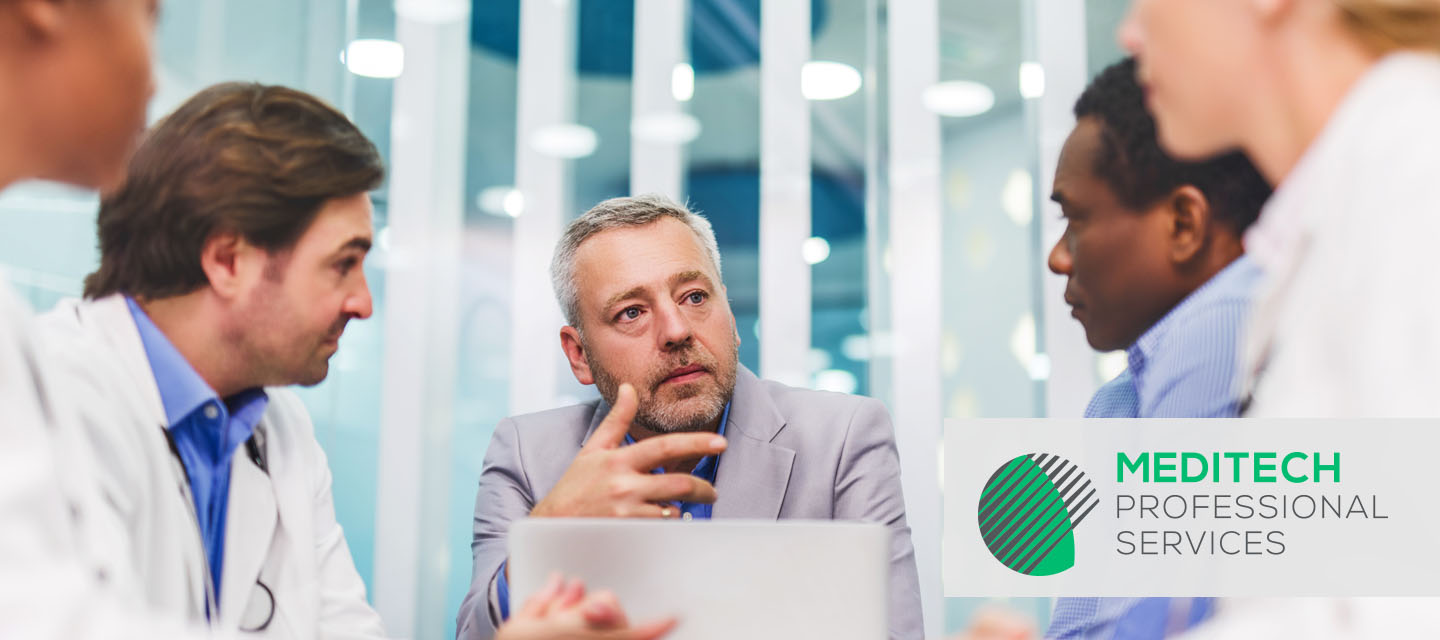 Implementation
When you partner with MEDITECH Professional Services, you can be assured you'll obtain value-driven quality outcomes through the support and guidance of skilled and efficient industry leaders.
Solid foundation and collaboration
MPS helps set the stage for decades of value-driven productivity and efficiencies, starting with clearly defined goals and objectives. By sharing our knowledge, we can educate the facility's team to solidify success.
Industry-leading methodology
Access to industry-leading tools and techniques ensures the right size implementation to best meet your organization's specific objectives. Leveraging 50 years of implementation experience, our methodology is aligned with industry and Project Management Institute standards to secure the highest level of integrity throughout your EHR implementation.
Top-notch Professional Services resources
Our MPS team includes highly skilled staff as well as clinicians and industry IT leaders who actively use our products. We combine decades of MEDITECH experience with transparent implementation standards and innovative software development to create an unparalleled model for success. Our team knows our products' potential better than anyone — so we can optimize your organization's deployment now and into the future.
Learn more about Implementation services including: